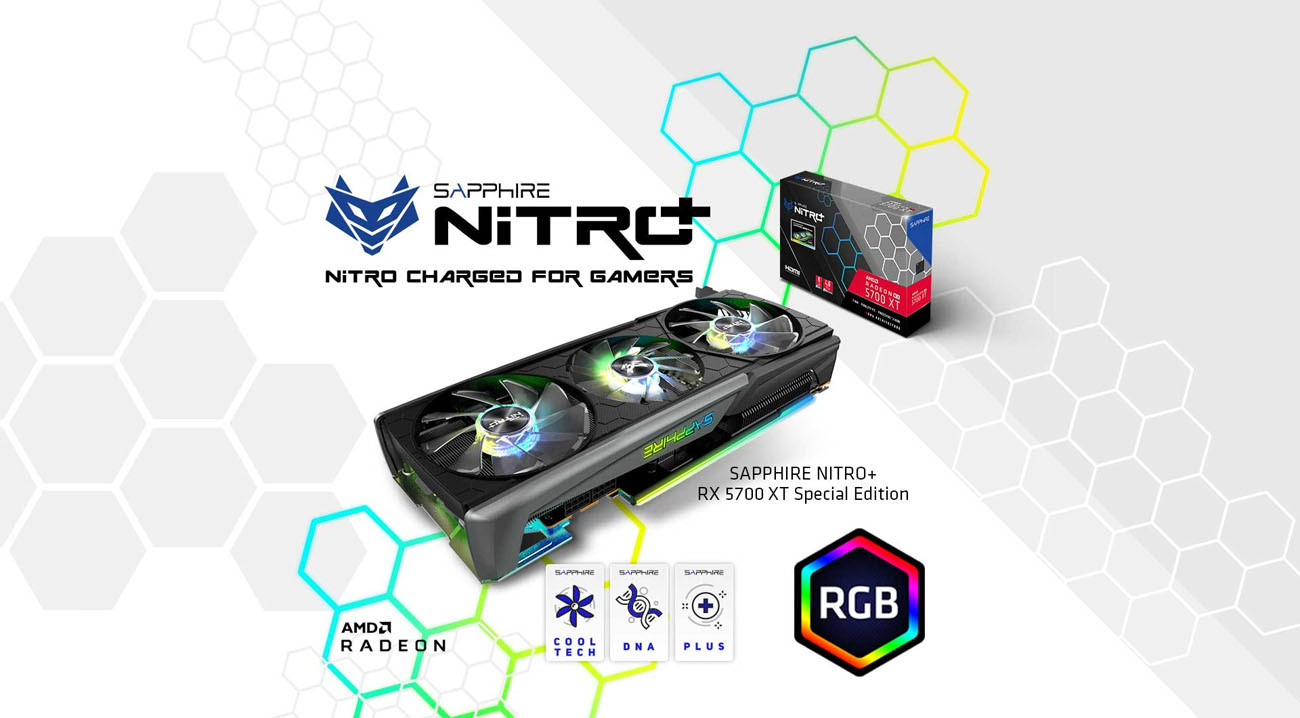 SAPPHIRE NITRO+ RX 5700 XT SPECIAL EDITION
The SAPPHIRE NITRO+ RX 5700 XT Special Edition graphics card delivers a maximized 4K gaming experience for the PC gamer alongside the incredible beauty of three ARGB fans addressable to deliver 16.8 million-color RGB illumination. Packed with SAPPHIRE's renowned high-end quality components, including our award–winning Tri-X cooling solution, Black Diamond Chokes and Shroud enhancements to strengthen the PCB; the NITRO + RX 5700 XT Special Edition delivers a stunning performance boost of approximately 6% with an overclocked memory of 14.4Gbps and robust stability every gamer demands. Features including Intelligent Fan Control and advanced Tri-X Fan Cooling create supreme heat dissipation, minimum noise and maximum reliability. AMP up the aesthetic design of your rig with elegant styling and complete ARGB lighting which can be customized with SAPPHIRE's TriXX software. Boost the performance of your favorite games to get a winning advantage over your friends with the new TriXX Boost feature. Get NITRO Charged with the SAPPHIRE NITRO+ RX 5700 XT Special Edition!
IMMERSIVE GAMING DYNAMICS
BEND THE RULES
High-Fidelity Gaming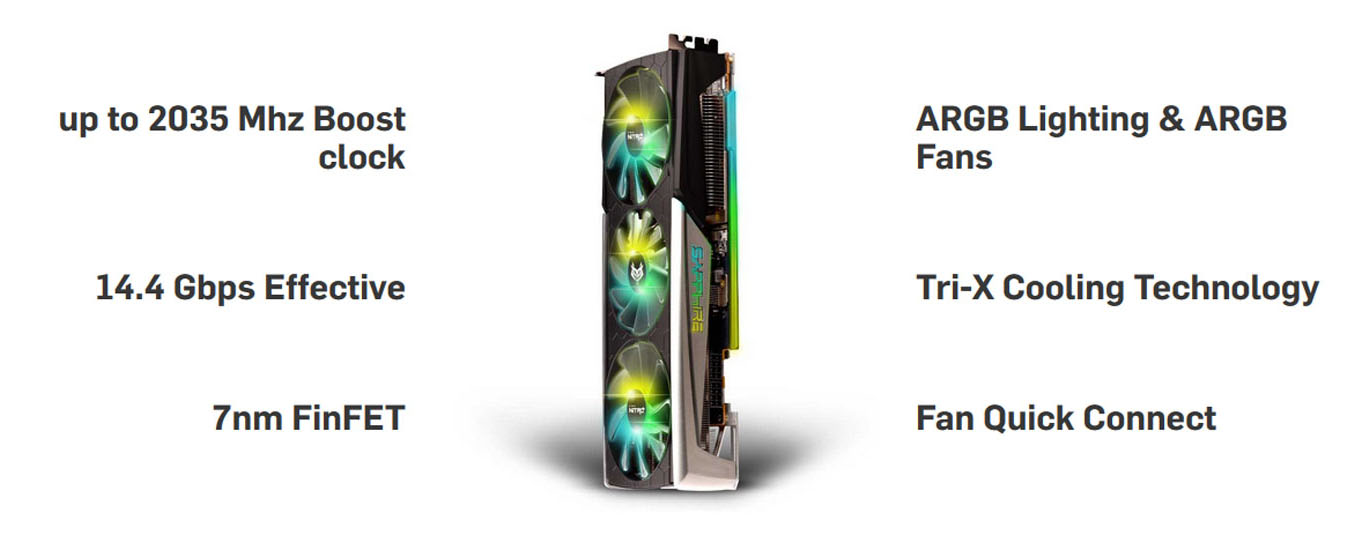 SAPPHIRE NITRO+ GRAPHICS CARD FEATURES
Explore all the incredible features that come with the SAPPHIRE NITRO+ RX 5700 XT Special Edition graphics card. We've split our features into 3 categories so you can easily see all the features we pride ourselves in designing to create the best gaming experience possible for you.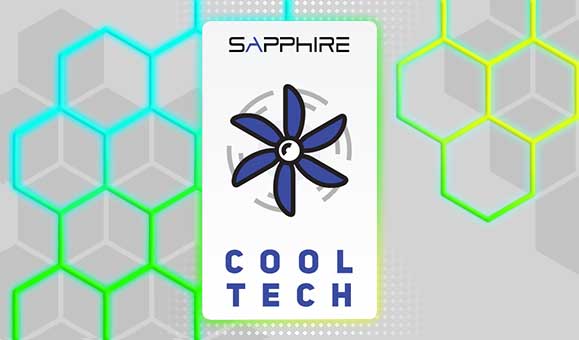 COOLTECH
Our superior cooling technology to keep your temperatures low at a high framerate.
Intelligent Fan Control
Precision Fan Control
Robust VRM Cooling
Robust Memory Cooling
Tri-X Cooling Technology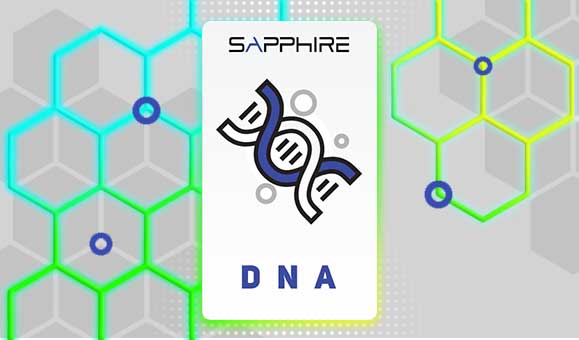 DNA
Our core parts that elevate the life of our products through quality, robustness & reliability.
Backplate (Tough Metal Backplate)
Two-Ball Bearing
Fan Quick Connect
Fuse Protection
Black Diamond Choke
Dual BIOS
PLUS
All of the extra features that make our SAPPHIRE Boards so special and unique.
TriXX Supported
TriXX Boost
Software BIOS Switch
Max Boost
Power Design
Fan Glow ARGB Support
NITRO Glow
ARGB Audio Visualization
Fan Check
Free Flow
VR Friendly