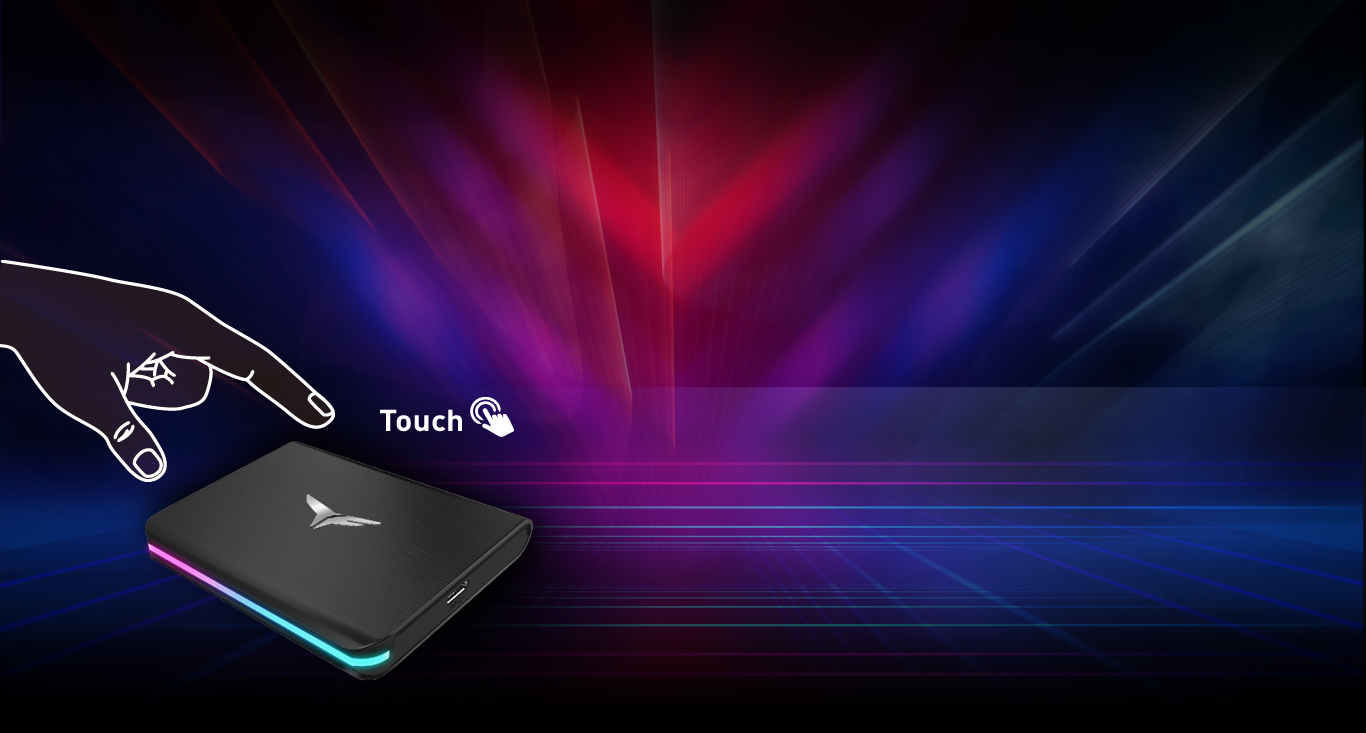 Touch Me with endless usage possibilities
TurnTurning on or off and adjusting the lighting effect with the convenient and stylish touch screen panel.
Note 1: The touch screen switch is more sensitive around the logo.
Note 2: Please avoid the interference from surrounding electrical appliances or putting on electrical interface during use in case of temporary failure. If it fails, please power on again before using.
Note 3: Please refer to the detailed introduction in the manual for the switch and on how to change between the lighting effects.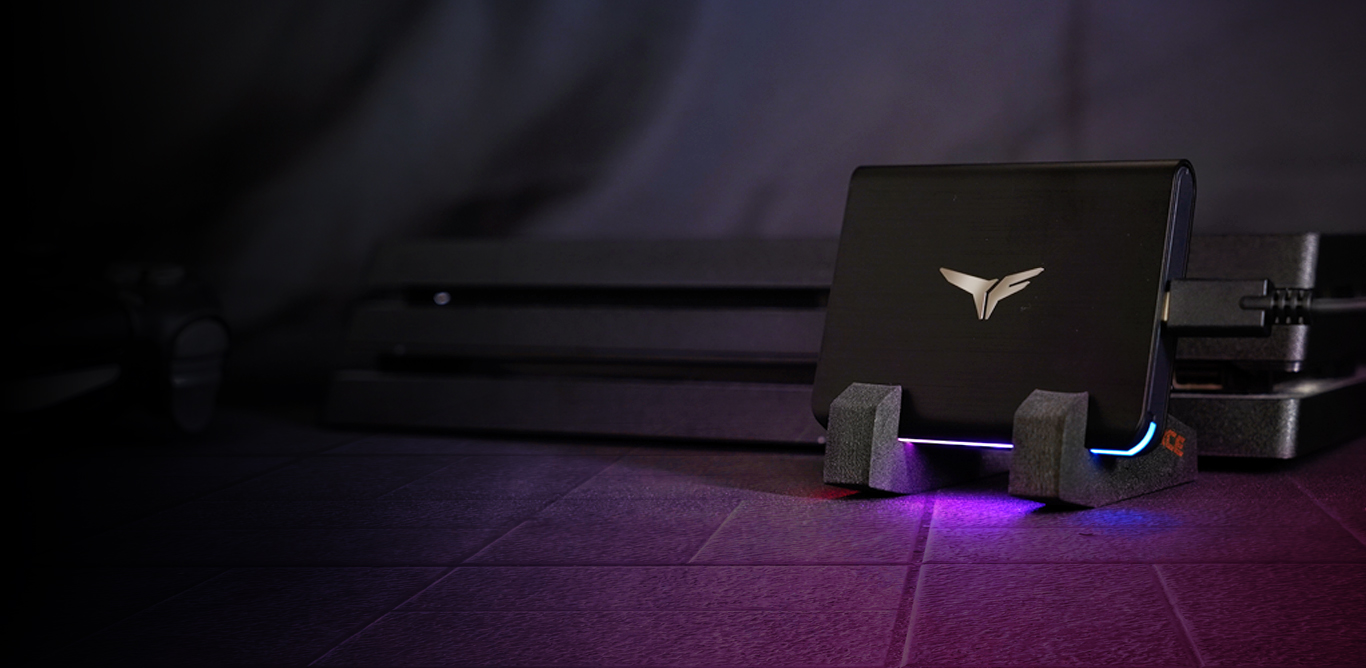 Wide compatibility with gaming consoles
Support multiple platforms, such as desktop/laptop computers, PlayStation, Xbox game console, so gamers don't have to worry about not having enough space anymore.
USB 3.2 Gen2 Type C connector
The latest USB 3.2 Gen2 connector can eliminates the hassle of finding the direction of the connector, while reducing the game loading time and providing a high-speed gaming experience.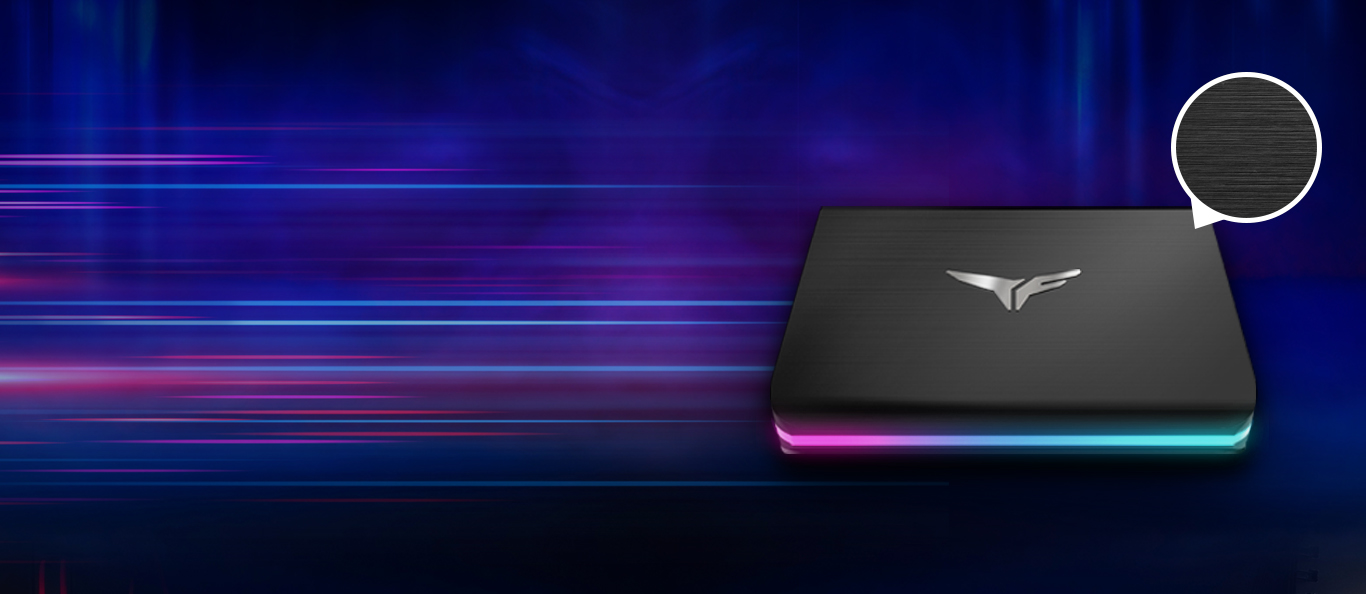 Simple and stylish
Leading the trend
The body is made with metallic brushed finish. The fine surface process effectively reduces fingerprint stains and makes the appearance stay bright as new after long-term use.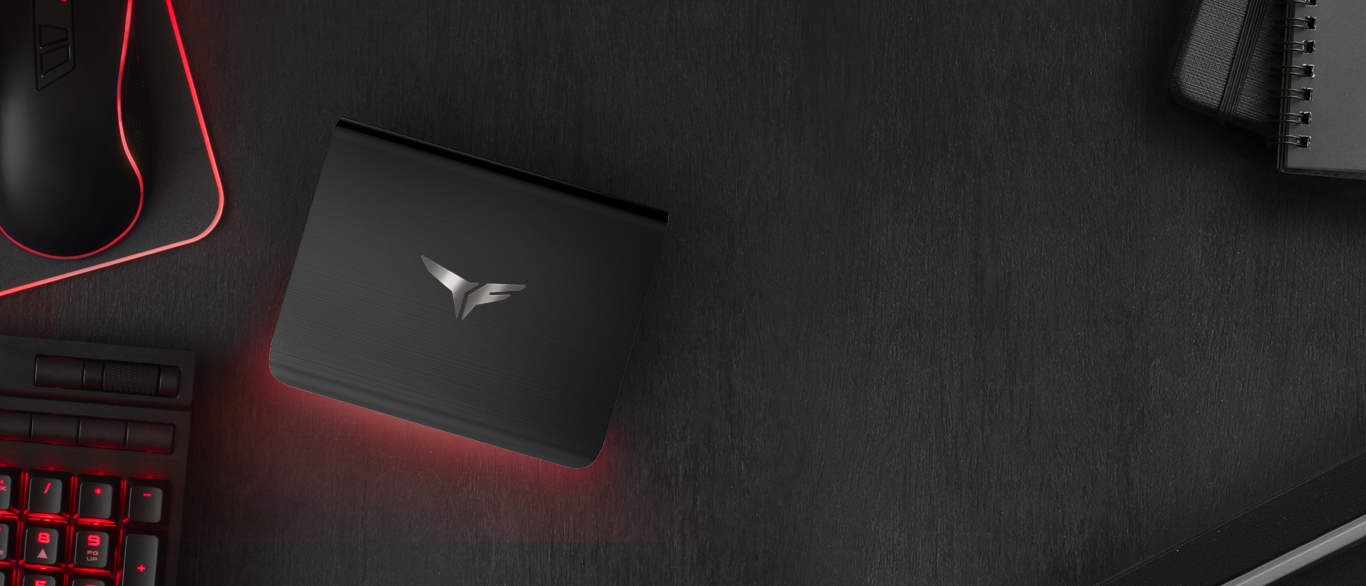 Magical RGB as new gaming element
The colorful RGB lighting effects of T-FORCE TREASURE External RGB SSD is gorgeous and soft so won't dazzle your eyes, adding a new element into the gaming style.

Specification
| | |
| --- | --- |
| Interface | USB 3.2 Gen2 Type C |
| Capacity | 1TB[1] |
| Voltage | DC +5V |
| Performance | Up to R/W 400MBs[2] |
| Weight | 106g |
| Dimensions | 85.5(L) x 68.5(W) x 12.5(H) mm |
| Operating System | Windows 10, Windows 8.1, Windows 8, Windows 7, Windows Vista, Mac OS X v.10.6.x+, Linux v.2.6.x+ |
| Warranty | 3-year Lifetime warranty |
[1] 1GB=1,000,000,000 Bytes. In OS system, it would be displayed as 1,000,000,000 Bytes/1024/1024/1024 = 0.93GB
[2] Transmission speed will vary according to different hardware/software conditions, therefore the data can only use for basic reference.
* We reserve the right to modify product specifications without prior notice.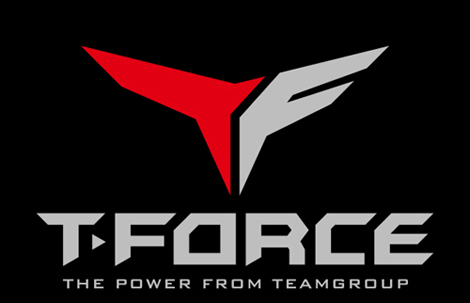 T-FORCE is TEAM force. The red "T" represents TEAMGROUP's passion for the storage products. The black "F" represents TEAMGROUP's over 18 years of dedication to storage products. Since we released T-FORCE gaming product line in 2016, we have won multiple product design awards, for example, Red Dot design award, iF design award, Computex d&i award, Golden Pin design award and Taiwan Excellence. The high quality and extreme performance gaming products from TEAMGROUP allow all gamers to break the speed limit and enjoy the ever-changing world of gaming.