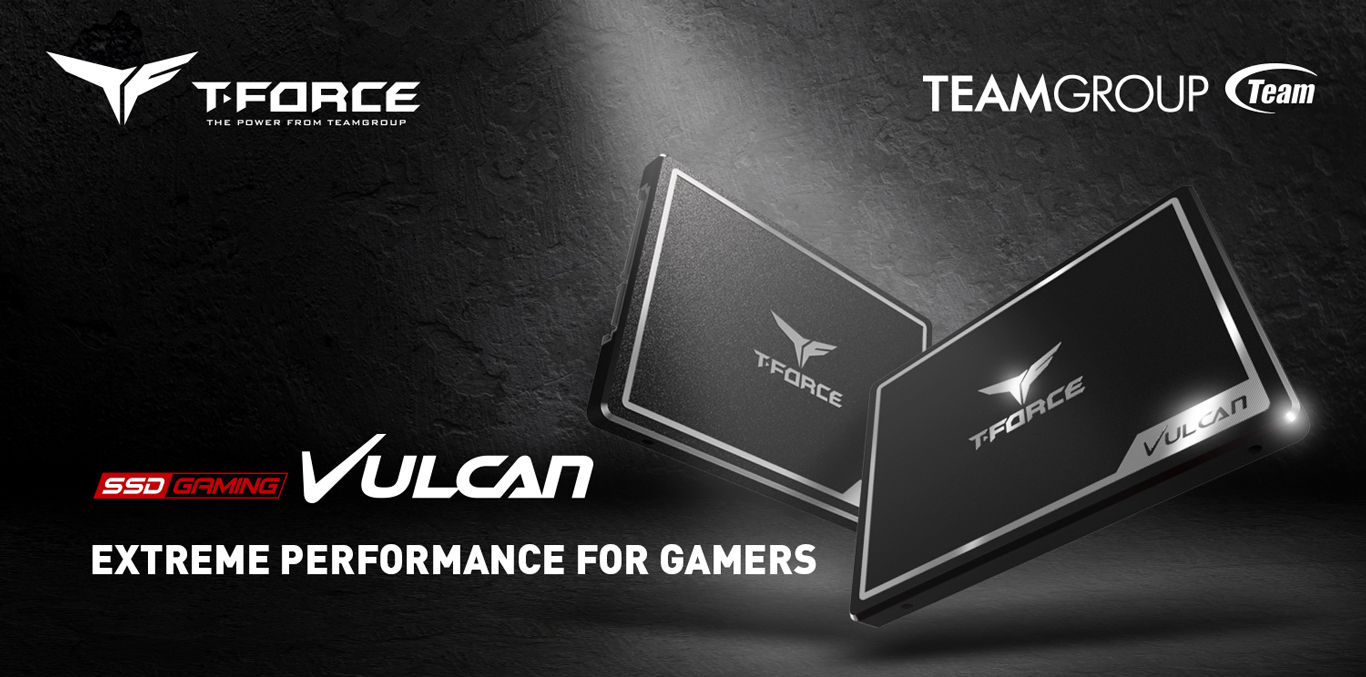 The Team Group T-FORCE VULCAN SSD employs 3D NAND flash memory chip and various speed-enhancing technologies to make performance and capacity to go hand in hand. It fits into any PC, big or small, to make intensive data loading feel instant. Play the hottest games in frenzy and edit 4K videos without software freezing or crashing. Windows TRIM optimization, garbage-collection function, and Wear-Leveling technology work together to ensure performance and stability will never wane over time.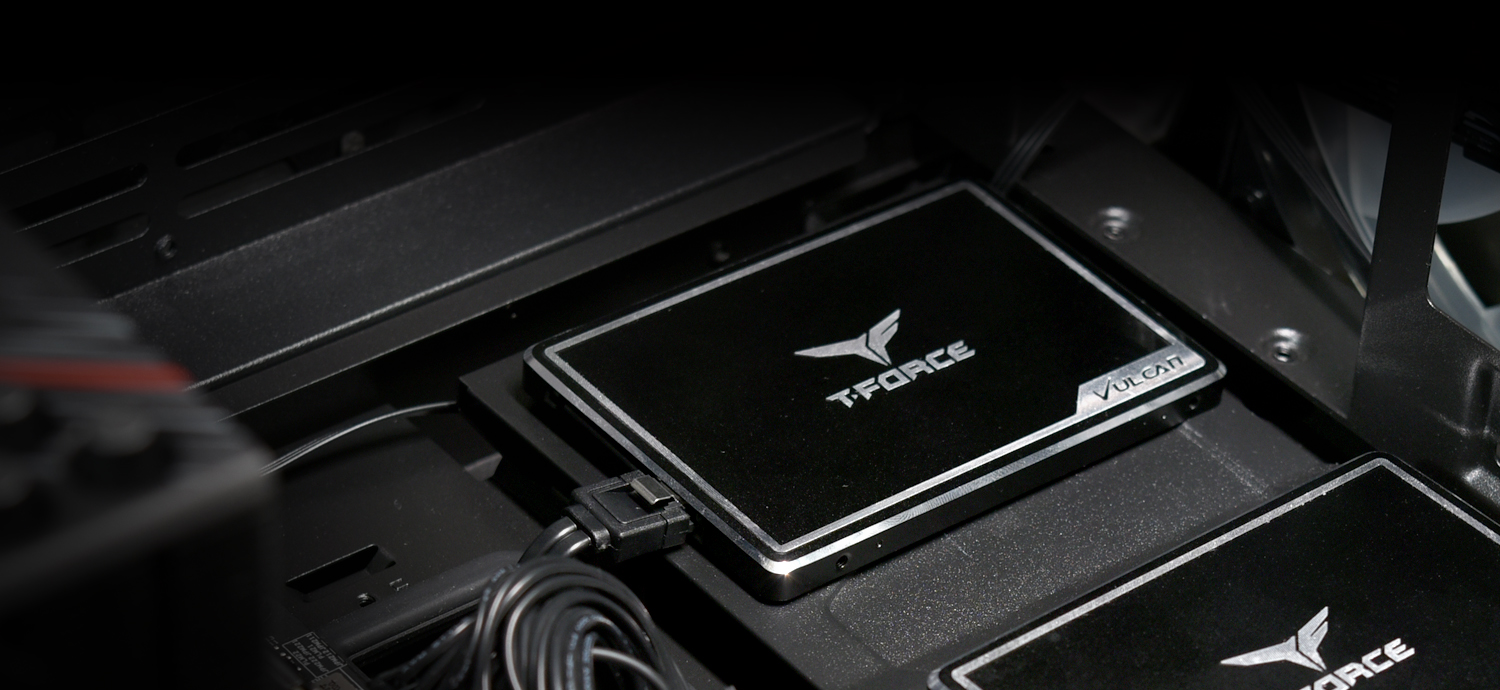 TEAM GROUP T-FORCE VULCAN SSDs


HIGH-SPEED TRANSFERS WITH FULL CAPACITY

Each T-FORCE VULCAN gaming SSD uses SATA III 6Gbps specification and has up to a 1TB capacity. Their speeds go up to 560MB/s, helping your system boot quicker, load applications faster and bring about a much better gaming experience.

PERFECT CHOICE FOR UPGRADES
T-FORCE VULCAN gaming SSDs have an industry-standard 2.5" form factor with 7mm height. Suitable for desktop PCs, laptops and ultrabooks, these upgrades can be installed fast, easily and effortlessly.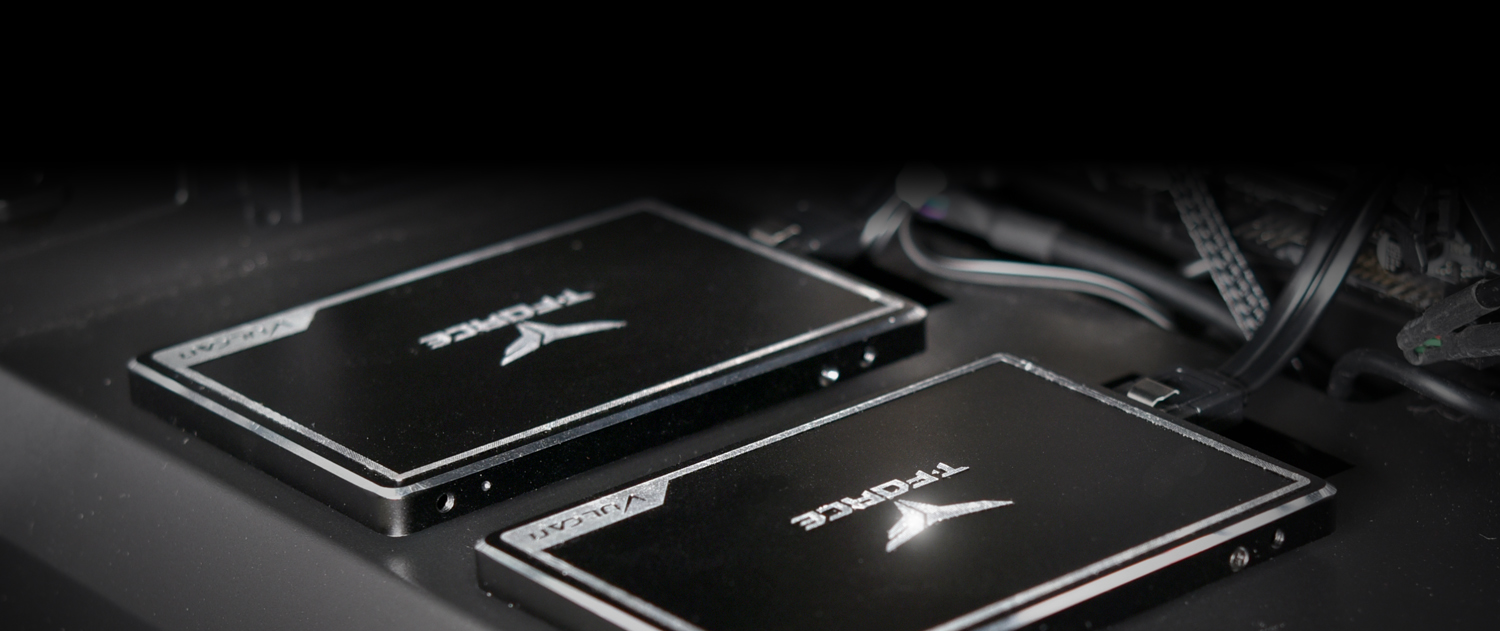 3D NAND TECHNOLOGY
The cutting-edge 3D NAND flash memory chip increased the capacity and improved durability. It's also shock-proof which offers a comprehensive solid protection for the data.
OPTIMIZED PERFORMANCE
VULCAN SSDs supports the Windows TRIM optimization command which is able to release free blocks. The optimized access control technology of NCQ can speed up the transfer and write performance of the SSD, effectively reduces performance degradation and prolong the service life of the SSD.
DURABLE AND RELIABLE
The built-in smart algorithm management mechanism has a garbage-collection function which is able to ensure operation efficiency. The powerful Wear-Leveling technology and ECC (Error CORRECTION CODE) function will make sure the correction and security from the data properly transfers.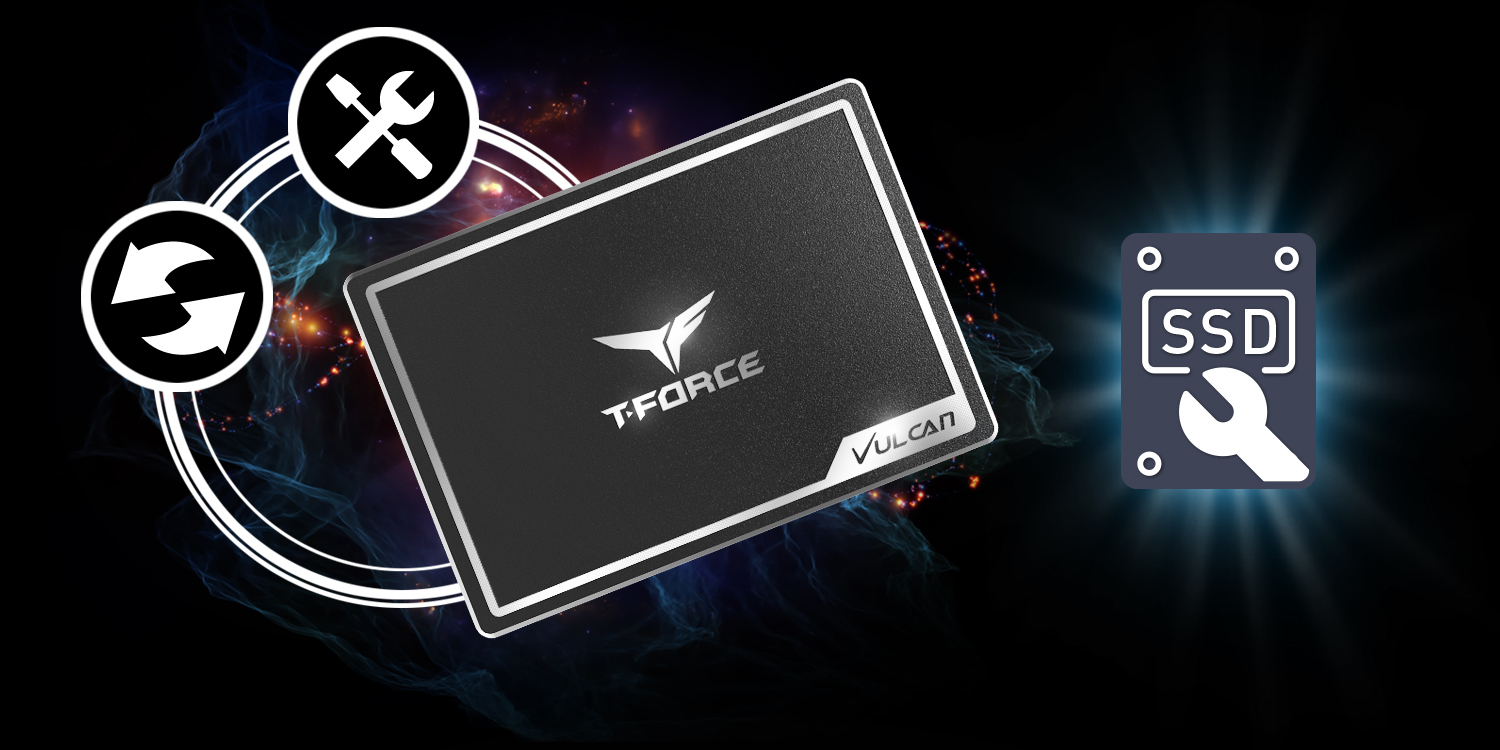 SSD TOOLBOX EXCLUSIVE MONITORING SOFTWARE
Through the exclusive SSD ToolBox monitoring software provided by TEAMGROUP, the status of T-FORCE VULCAN gaming SSDs can be tracked at all times and also give the user access to quick and easy related settings and tests. It allows users to easily monitor the quality and the performance of the product. Functions include Disk information, S.M.A.R.T, Life Span and DATA Migration.

Specifications
Interface
DATA: SATA Rev. 3.0 [6Gb/s]
Capacity
250GB | 500GB | 1TB[1]
Color
Black
Voltage
DC 5V
Operation
0℃ ~ 70℃
Temperature Performance
ATTO/Crystal Disk Mark:
250GB Read: 560MB/s
Write: 500MB/s
500GB Read: 560MB/s
Write: 500MB/s
1TB Read: 560MB/s
Write: 510MB/s[2]
IOPS:
250GB
4K Random Read/Write: 90K/80K IOPS max
500GB 4K Random Read/Write: 90K/80K IOPS max
1TB 4K Random Read/Write: 90K/85K IOPS max[2]
Dimensions
100 x 69.9 x 7mm (L x W x H)
Humidity
O℃~55℃ / 5%~95% RH, non-condensing
Vibration
20G (non-operating)
Shock
1500G
MTBF
1.000,000 hours
Warranty
3-year limited warranty
[1] 1GB=1,000,000,000 Bytes. In OS system, it would be displayed as 1,000.000,000 Bytes/1024/1024/1024= 0.93GB
[2] Transmission speed will vary according to different hardware / software conditions, therefore the data can only use for basic reference.
We reserve the right to modify product specifications without prior notice.

T-FORCE is TEAM force. The red "T" represents TEAMGROUP's passion for the storage products. The black "F" represents TEAMGROUP's over 18 years of dedication to storage products. Since we released T-FORCE gaming product line in 2016, we have won multiple product design awards, for example, iF design award, Computex d&i award, Golden Pin design award and Taiwan Excellence. The high quality and extreme performance gaming products from TEAMGROUP allow all gamers to break the speed limit and enjoy the ever-changing world of gaming.