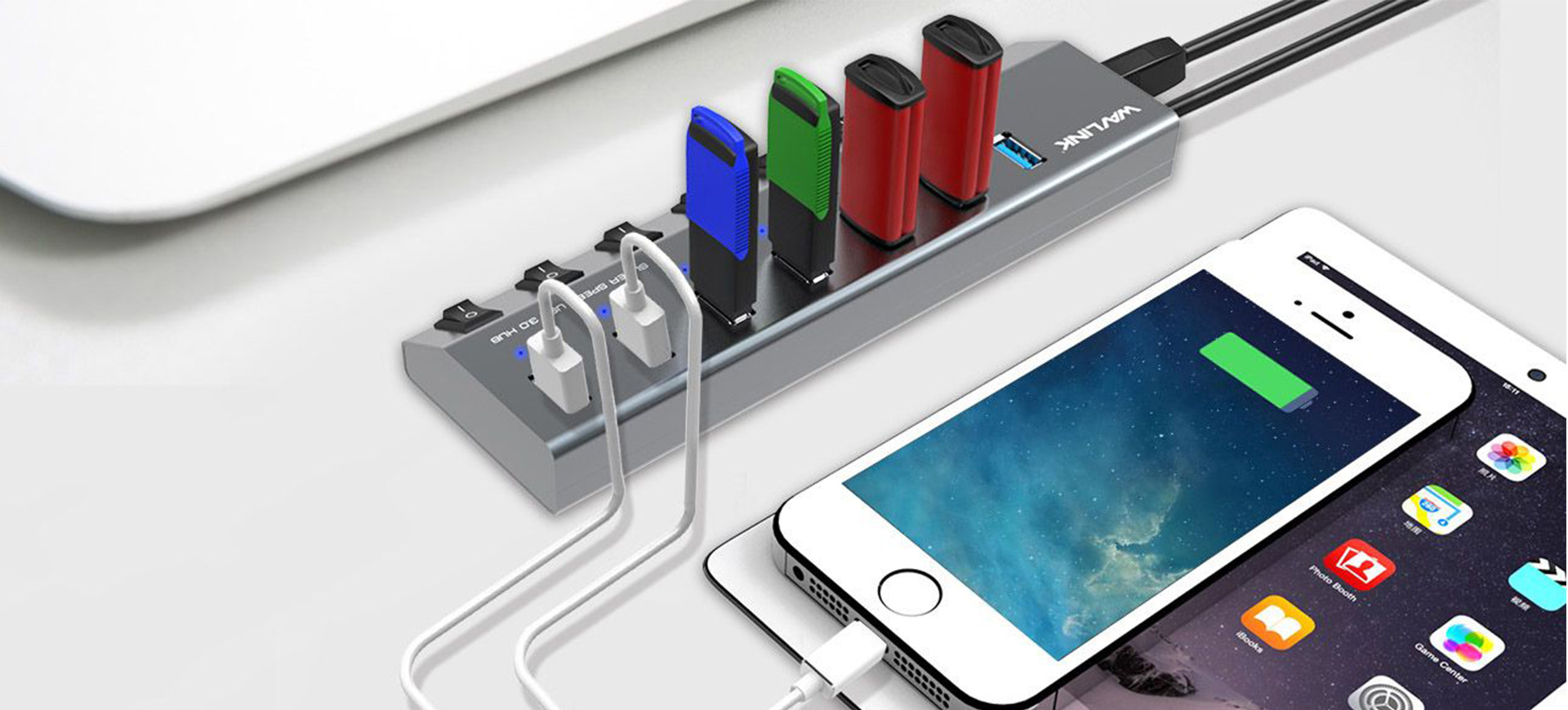 USB 3.0 Aluminum 7-Port Hub With Power Switch
This 7-port aluminum USB 3.0 hub is not just a hub that does everything existing USB hubs do, but also supports BC 1.2 charging standard. It is an ideal choice to power and charge a large number of portable battery-powered devices like tablets, cell phones, cameras, etc.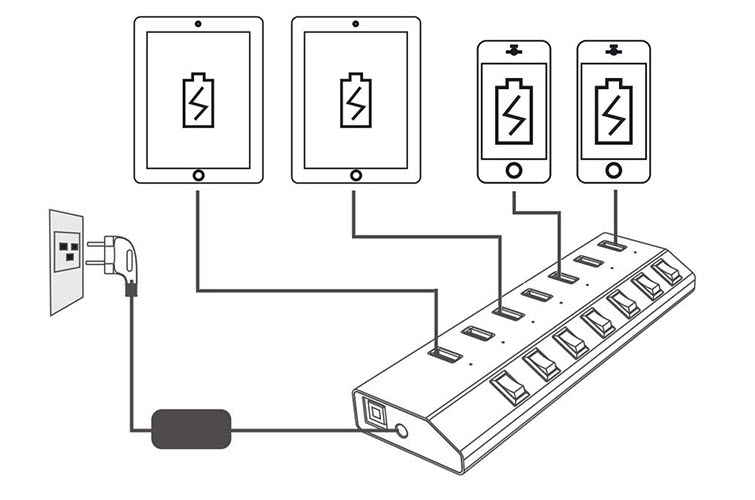 Super Fast Charging
Compatible with the BC 1.2 charging standard.
Supports 48W output, enough to charge 4 iPads at the same time.
Supports off-line fast charging (Max. 2.4A).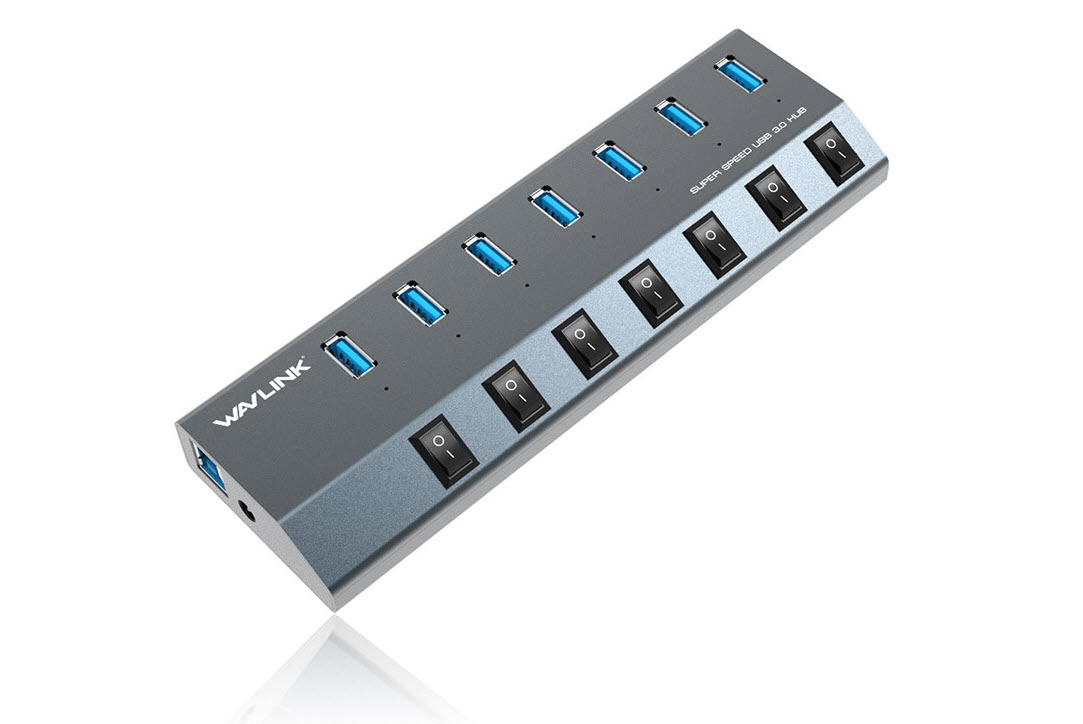 Sleek yet Durable Design
Each ports features power on/off switch for convenient control of lights and devices.
The non-slip pad ensures you work at ease.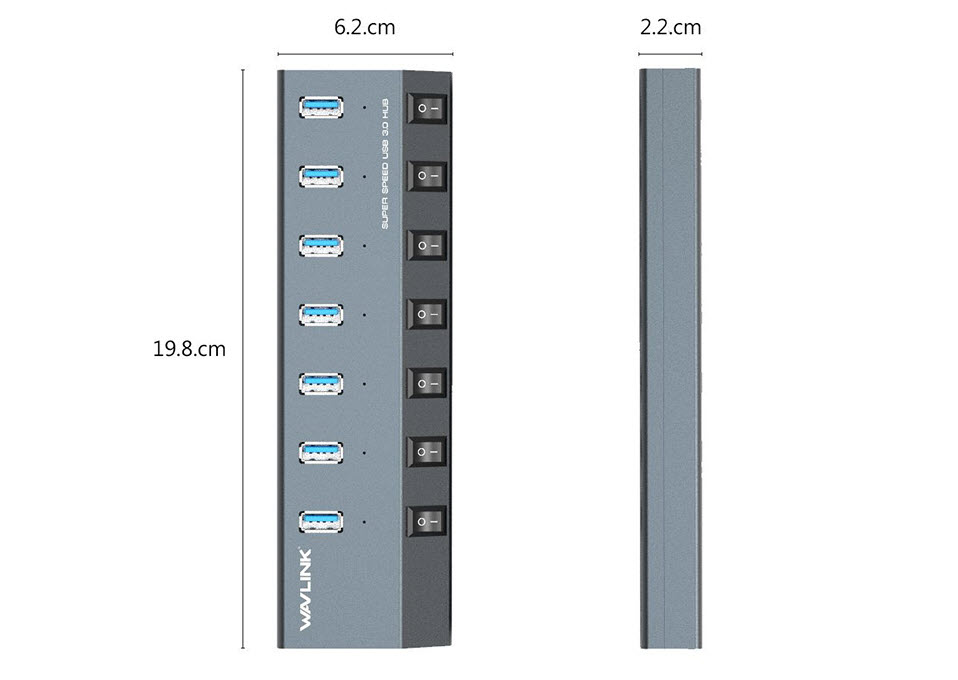 7-Port USB 3.0 Expansion
Super-Speed USB 3.0 interface supports transfer rates up to 5Gbps.
7 ports allow you to connect multiple USB devices at one time. The slim design saves space.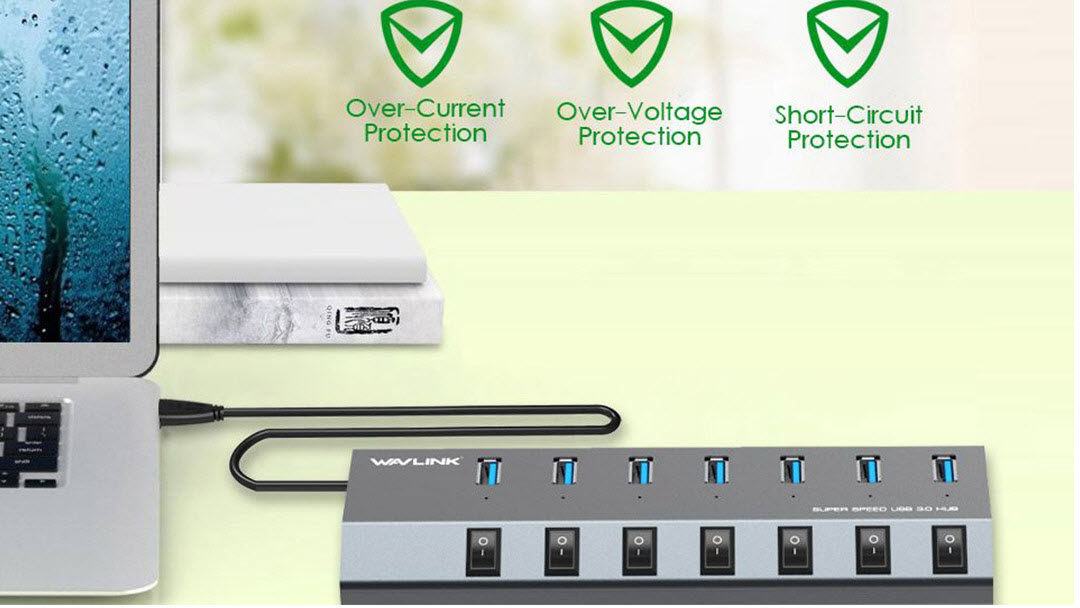 Easy to Use
Built-in over-voltage, over-current, and short-circuit protections ensure safe use
Plug and play. Comapitble with Windows XP / Vista / 7 / 8 / 8.1 / 10 / 10.1 and Apple Mac OS X 10.2 or above
What's in the Package:
1 x Aluminum USB 3.0 7-Port Hub
1 x USB 3.0 Extension Cable
1 x Power Adapter DC 12V/4A
Additional Notes:
For a stable connection, don't use the Hub with power-consumption devices such as High-power external hard drive.
2.4Ghz wireless devices (keyboards, mouse, etc) may not work with USB 3.0 ports, please try using a USB 2.0 connection.
From PC Mode to fast Charging Mode, please disconnect the USB cable and replug the charging device.
If you want to get the full power, the host and the device must have the same version. If not, the lowest USB version in the chain will control the speed. For example, if your computer has a 2.0 USB port, your cable is 3.0, and your phone is 3.0, you will achieve 2.0 speed. If all three (computer, cable, and phone) all have 3.0 then you will have 3.0 speed.