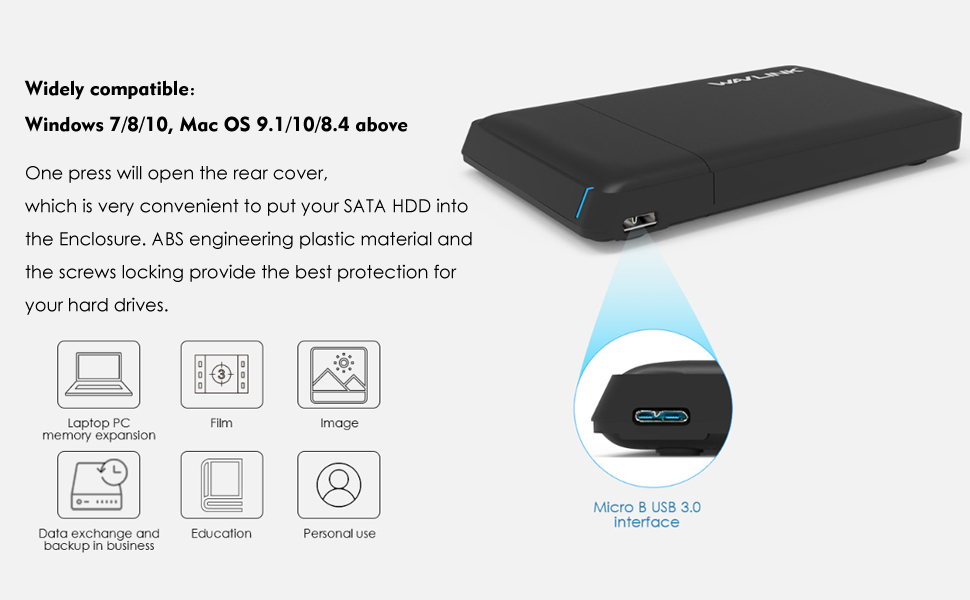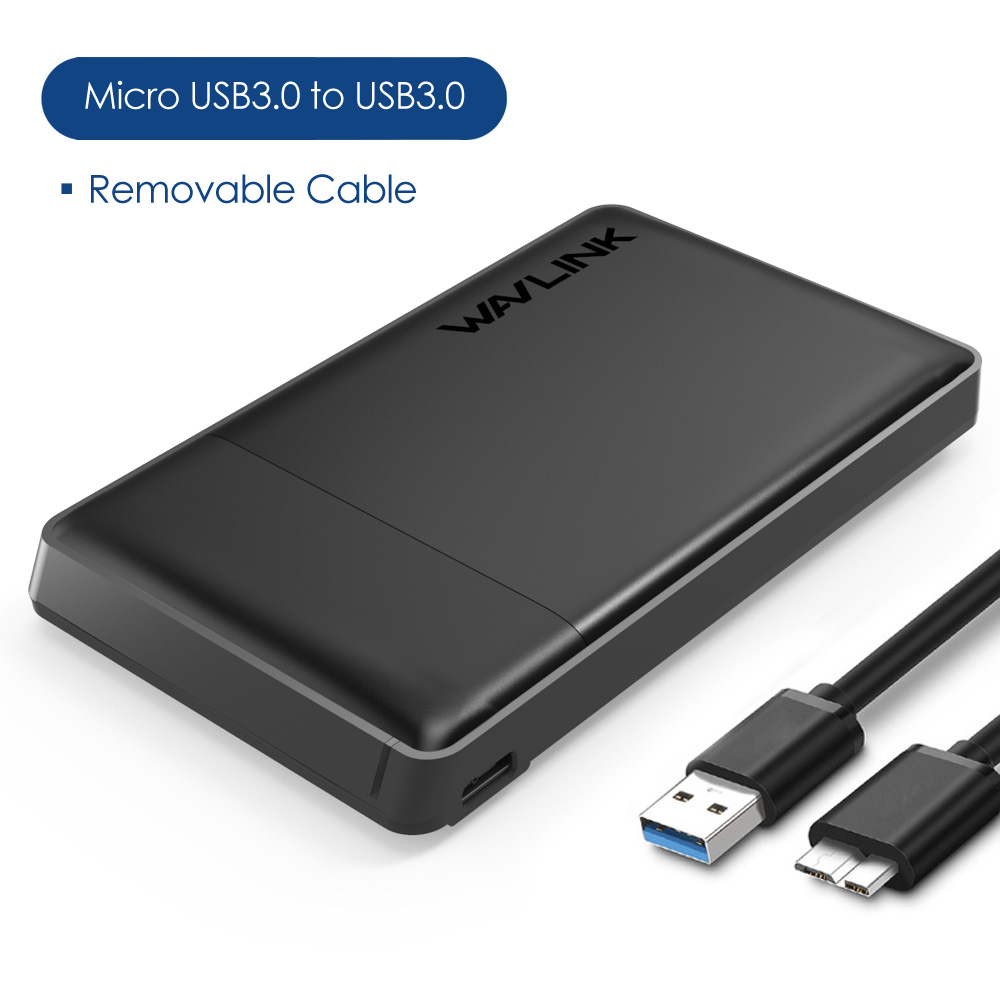 Supports 1pc 2.5 '' SATA HDD SSD Hard Drive connection to your computer through an available USB 3.0 port on your desktop or laptop. This sleek case uses ABS plastic material, opens and closes without screws, and is incredibly easy to assembly. Aside from the included USB 3.0 cable there are no additional accessories required to assemble or operate this device. Reverse compatible with USB 2.0 and 1.1.

There are screws in the box. After the hard disk box is fixed with screws, if the hard disk box falls down accidentally, the hard disk box and interface are not easy to be damaged.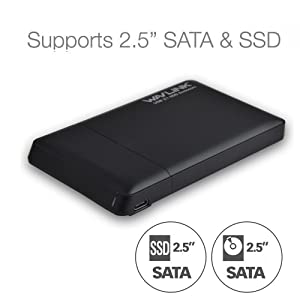 Compatible with 2.5'' HDD SSD
Compatible with 2.5'' 5mm/ 7mm/9.5mm SATA I/II/III interface HDD and SSD, you can adopt either drive and connect it to your compatible devices.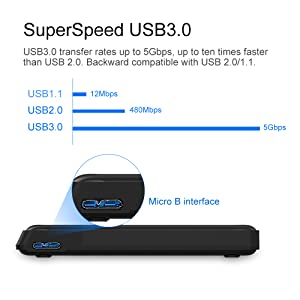 Super speeds hard drive case
10 times faster than USB 2.0,built-in USB 3.0 port which will suport max 5Gbps data transfer rate,much faster than normal hard disk case.Classic black highlights your noble quality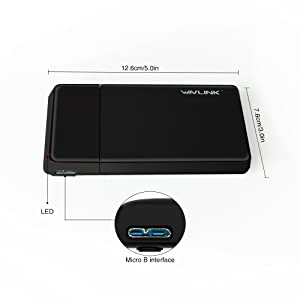 Easily Portable and Miniature Design
Designed in a miniature build, it can be used for both HDD and SDD for your requirement. You can take it anywhere if need be and does not take much space.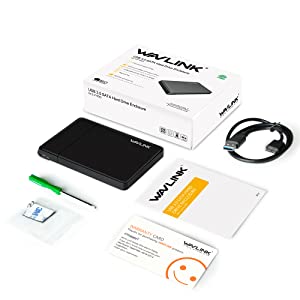 In the Box
1 x 2.5" SSD Enclosure
1 x USB3.0 Micro-B to USB-A Cable with Cap
12 months free replacement and lifelong technical support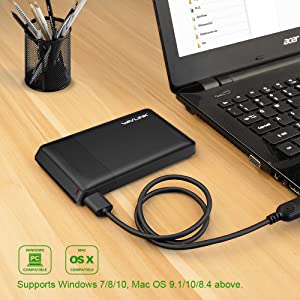 USB 3.0 SATA Hard Drive Enclosure for 2.5'' HDD SSD
1. SuperSpeed USB3.0 has a maximum data transfer rate of 5Gbps
2. Support UASP Transfer Protocol, 20% faster than traditional USB 3.0
3. Supports 2.5 inch 5mm/ 7mm/ 9mm SATA I / II / III SSD HDD
4. Tool-free installation; hot-swap supported, plug and play
5. Blue LED indicator shows status of power supply and HDD activity. So you never need to worry some trouble like those, your loyal little friends can help you solve immediately.
Suitable for 9.5 mm and below thickness 2.5 '' SATA HDD SSD, Plug and Play in PC / Mac platform
6.Backwards-Compatible with USB 2.0 or 1.1. Speeds up to 5Gbps (USB 3.0), 480Mbps (USB 2.0), 12Mbps (USB 1.1)
Class hard drive case
Supports 7mm/9.5mm 2.5 inch SATA I/II/III HDD and SSD hard drive up to 2TB (Max) ,SATA HDD SSD Hard Drive connection to your computer through an available USB 3.0 port on your desktop or laptop.
Please Note:
1. This product do not support 3.5" hard drives.
2. New HDD Drive must be manually mounted or formatted for first time use.
3. The Enclosure is designed for using USB 3.0 A Male to Micro B interface superspeed cable.
4. As the contained cable is designed to achieve optimal performance with the Enclosure, please do not use it with other devices.
5. 12.5 mm hard drives might be incompatible with the Enclosure.