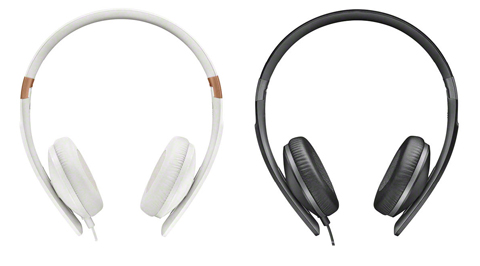 Sennheiser HD 2.30i On-Ear Headphones
Unlock superior sound quality of your mobile devices with the Sennheiser HD 2.30 on-ear headphones. Designed and optimized for busy lifestyle on the go, these headphones are compact, lightweight, yet deliver legendary Sennheiser sound that lets your music shine. A three-button remote with inline control makes it easy to control you music and calls—no need to fumble for your device to adjust volume or answer calls. The on-ear design with premium leatherette earpads ensures immersive, comfortable listening in extended music session. The foldable design makes it easy to take these headphones everywhere. A soft pouch is included.
Available in two variations, the HD 2.30i is optimized for use with Apple products, while the HD 2.30G is fully compatible with Android devices. Each model is available in white or black color option to suit your preference.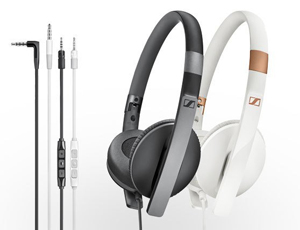 Power and Clarity—The Sound to Hit the Street With
A true Sennheiser, the HD 2.30 is uncompromising when it comes to sound. Lifelike and balanced, it delivers an impressively clear and detailed sound reproduction with a powerful and exceptional extended bass response. Immerse in this sound experience while you enjoy the comfort of the premium leatherette earpads.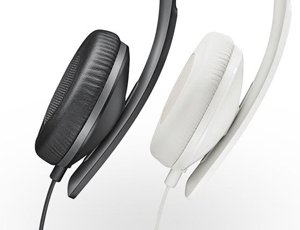 In the Company of Mobile Luxury
With the HD 2.30 Sennheiser went for the all-in package. This means, you get much more than a pair of elegantly designed, lightweight yet robust, foldable headphones. For freedom of movement the HD 2.30 features a detachable single-sided cable, which has a 3-button inline remote plus microphone. Optimized for either Apple iOS (HD 2.30i) or Android devices (HD 2.30G), this remote lets you control your music, and make and take calls. For convenient storage of the HD 2.30, a soft pouch is included with delivery.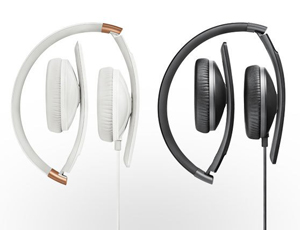 Choose Your Style Statement
Classic black with anthracite elements or white with rose gold accents? As long as you choose the HD 2.30 you cannot go wrong. Its elegant and sophisticated design makes for a timeless look, which, like the sound of these outstanding headphones, stands out for its pureness.