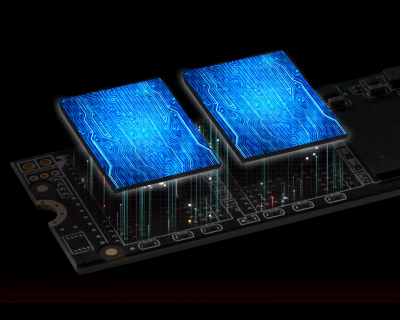 In Pursuit of Higher Performance
With intelligent SLC caching and a DRAM cache buffer, the SX8200 Pro can accelerate sequential and 4K random read/write speeds to shorten system response time, making it especially suitable for multimedia editing and gaming.
3D NAND Flash
Built with 3D NAND Flash, the SX8200 Pro comes in capacities up to 2TB. These SSDs offer higher efficiency and are more reliable than 2D SSDs. Thanks to the support of data-protection technologies, it also features a high TBW (terabytes written) and excellent durability that meets the demands of various applications.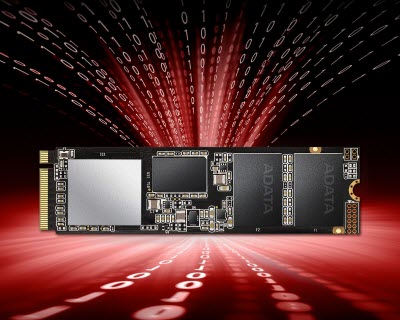 LDPC ECC Ensures Data Integrity
The SX8200 Pro supports LDPC (Low-Density Parity-Check) error-correcting code technology that detects and fixes a wider range of data errors for more accurate data transfers and a longer SSD lifespan.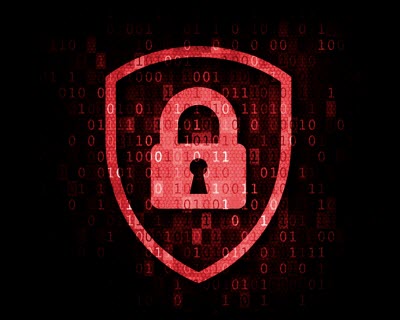 E2E Data Protection and RAID Engine
Supporting E2E (End-to-End) Data Protection and RAID Engine, the SX8200 Pro solid-state drive ensures data safety + integrity and delivers an extended lifespan.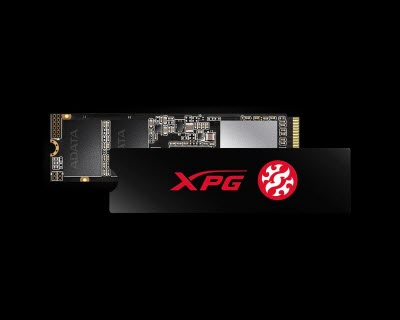 Cool XPG Heat Sink Included
The SX8200 Pro box has a sleek black XPG heat sink that comes with a pre-applied thermal compound for easy DIY installation. With or without the heat sink—the choice is yours, as the SX8200 Pro looks great in builds either way.