Offering ultra-high resolution graphics with exceptional image quality through a range of industry standard display connectors such as VGA, DVI and DP, making it easy for IT to configure multi-display setups using any supported monitors they happen to have on-hand.  AMD Multi-View and FirePro technology will also help to ensure smooth handling of complex, highly tessellated models and power up to real-time.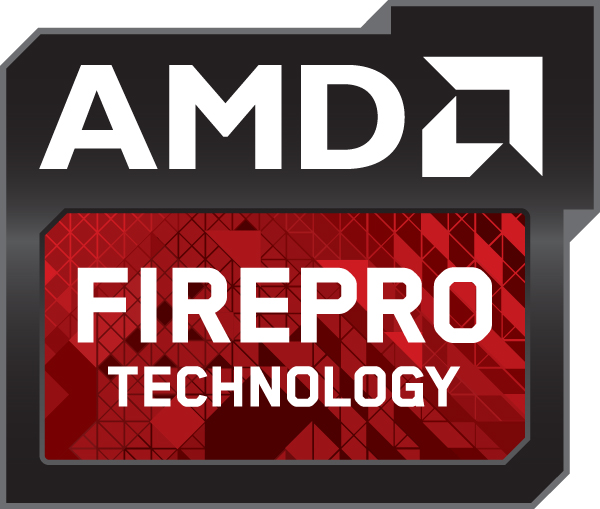 AMD FirePro
AMD FireProTM Professional Graphics are high quality graphics cards built with leading edge technology. Comprehensively certificated and trusted by many ISVs and businesses around the world, AMD FirePro graphics are designed for professionals. With advanced technologies delivering outstanding performance and productivity, AMD FirePro is the professional's choice for graphics cards.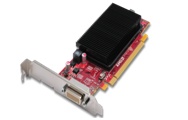 AMD Multi-View
AMD FirePro™ multi-view 2D professional graphics are ideal solutions for enabling a variety of dual- and quad-display deployments across multiple industries, including financial services, healthcare, transportation, public safety, digital signage and more.

Professional graphics solutions feature numerous technologies geared for the professional user which set solutions apart from consumer graphics.
AMD Eyefinity See more. Do more.
AMD Eyefinity technology enables you to run up to six independent and simultaneous displays with a single graphics card. By expanding your field of view across multiple high-resolution monitors, you can see more detail than ever, helping to increase your workflow productivity. You can manage multitasking more efficiently, and view more data, applications, and images at once.  Group multiple monitors into a large integrated display surface, enabling windowed and full-screen 3D applications, images, and video to span across multiple displays as one desktop workspace. Multiple display outputs enable multiple 3D displays with independent display resolution, refresh rate, and display rotation settings.
DisplayPort 1.2 
The new DisplayPort™ 1.2 technology is the latest version of the DP interface standard, boasts features such as higher bandwidth and display daisy-chaining capabilities. Combined, these features complement the AMD Eyefinity multi-display technology very well.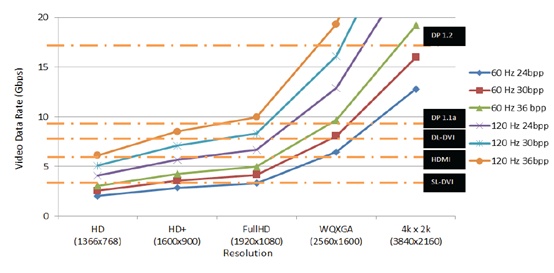 GeometryBoost
AMD GeometryBoost technology enables up to three times faster performance to ensure smooth handling of complex models, based on AMD performance testing.

CrossFire Pro
By using AMD CrossFire™ Pro technology, CAD and DCC designers can harness the power of two GPUs by connecting two identical AMD FirePro™ 3D graphics cards with an easy-to-install flex cable connection that can significantly boost performance of geometry-limited applications.  AMD CrossFire™ Pro technology also scales anti-aliasing performance on a single display for digital mock-ups, TV productions and video apps requiring a high level of image/line quality.
AMD PowerTune
DYNAMICALLY OPTIMIZED PERFORMANCE WITH AMD POWERTUNE TECHNOLOGY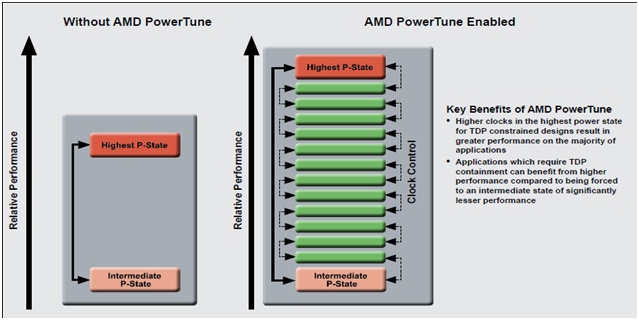 AMD PowerTune technology can dynamically adjust the performance profile in real time to fit within the TDP envelope.  It is a significant leap forward to better ensure that performance is optimized for TDP-constrained GPUs and helps deliver higher performance that is optimized to the thermal limits of the GPU by dynamically adjusting the clock during runtime based on an internally calculated GPU power assessment.
AMD PowerTune also allows for the GPU to run at higher nominal clock speeds in the high state than otherwise possible to dynamically managing the engine clock speeds based on calculations which determine the proximity of the GPU to its TDP limit. AMD PowerTune technology is very different from existing methods; rather than setting highest state GPU clock speeds based on a worst case TDP approach that can compromise performance in a majority of applications.
Open CL™ 1.1 (Open Computing Language)
OpenCL™ is the first open programming standard for writing software for general-purpose computing across both CPUs and GPUs.  Applications accelerated with OpenCL can access the combined processing power of a computer's GPU and CPU cores under a single unified platform – a game-changing development for users of professional graphics and computational design software.  OpenCL is not the only path to accelerated application performance, but it is the first and only path paved by open, non-proprietary technology. 
AMD AutoDetect Technology
As a user moves between applications, or opens new ones, the graphics driver settings are dynamically reconfigured on-the-fly for optimized performance.
Framelock/Genlock
Ensures accurate and consistent video synchronization to external sources or multiple GPUs in different systems.
SDI-Link (Serial Digital Interface)
AMD has joined with industry leaders in the broadcast technology space to ensure a broad range of certified hardware SDI I/O options for systems built upon the FirePro™ SDI-Link platform.  SDI is a virtually ubiquitous standard for inter-connecting equipment (cameras, displays, recorders, servers, mixers, keyers and other devices) particularly in broadcast but also post-production. With the accelerating use of virtual sets in production and pre-production, SDI has increasing relevance in professional video pipelines.
On-air/Live broadcast graphics
News/Sports/Commentary/Analysis
Virtual Sets
Real-time Video/Digital Cinema Production
AMD FirePro: Computer Aided Design, Digital Content Creation, Media and Entertainment
AMD Multi-View: Financial Services, Healthcare, Transportation, Public Safety, Digital Signage, Government, Education, Control Rooms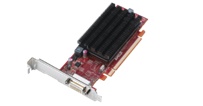 AMD FirePro SDI-Link: Broadcast, Video Production