AORUS GeForce
®
RTX™ 2080 XTREME WATERFORCE 8G
GV-N2080AORUSX W-8GC


REAL-TIME RAY TRACING IN GAMES
Ray tracing is the definitive solution for lifelike lighting, reflections, and shadows, offering a level of realism far beyond what's possible using traditional rendering techniques. NVIDIA Turing™ is the first GPU capable of real-time ray tracing.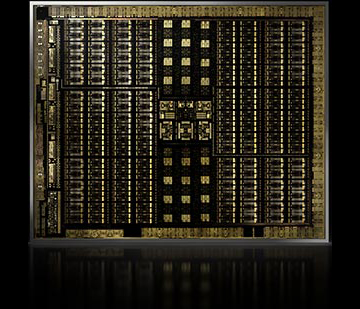 NVIDIA TURING™ ARCHITECTURE
This revolutionary architecture, combined with our all-new GeForce® RTX platform, fuses together real-time ray tracing, artificial intelligence, and programmable shading. You've never created and enjoyed games like this before.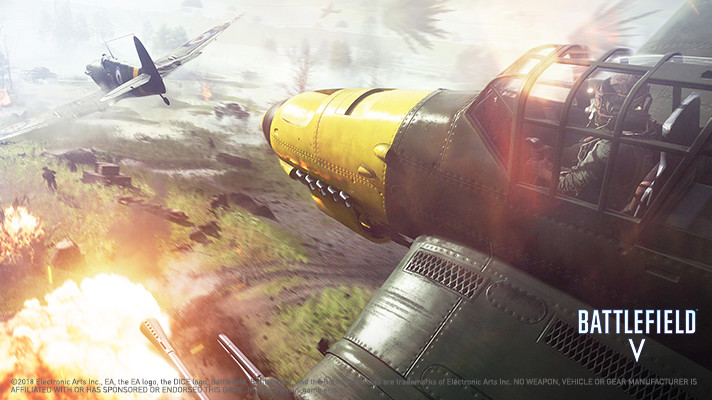 Performance
GeForce® RTX gaming GPUs come loaded with next-generation GDDR6 memory, support for DirectX 12 features, and more. This is graphics reinvented.
Game Ready Drivers
Get the highest levels of performance, and the smoothest experience possible, from the moment you start playing.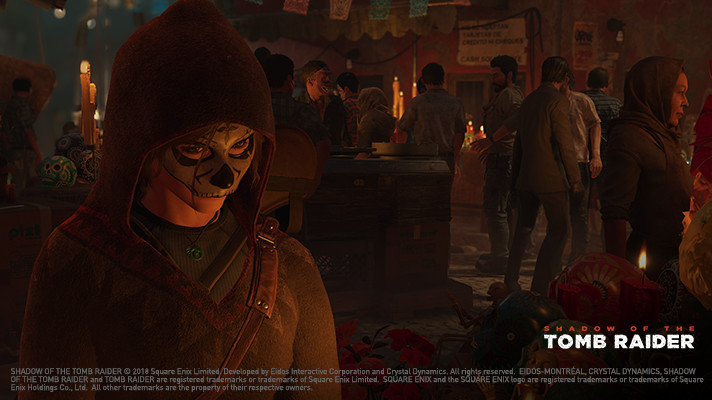 Breakthrough Gaming Technologies
Get the latest NVIDIA GameWorks™ technologies for smooth gameplay, cinematic experiences, and revolutionary 360-degree image capture-even in VR. Plus, get the performance to drive the latest displays, including VR, ultra-high-resolution, and multiple monitors.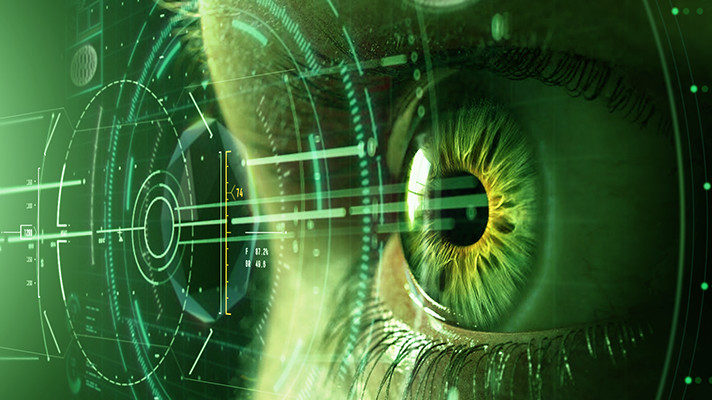 VR Ready
Experience next-generation VR performance, the lowest latency, and plug-and-play compatibility with leading headsets-driven by NVIDIA VRWorks™ technologies. VR audio, physics, and haptics let you hear and feel every moment.
WATERFORCE COOLING SYSTEM
AORUS provides an all-around cooling solution for all the key components in the graphics card. We've made sure to not just cover the GPU but also VRAM and MOSFET, to ensure stable overclock operations and an overall longer life. AORUS guarantees that this WATERFORCE-powered graphics card comes excellent assembly-quality and the highest performance.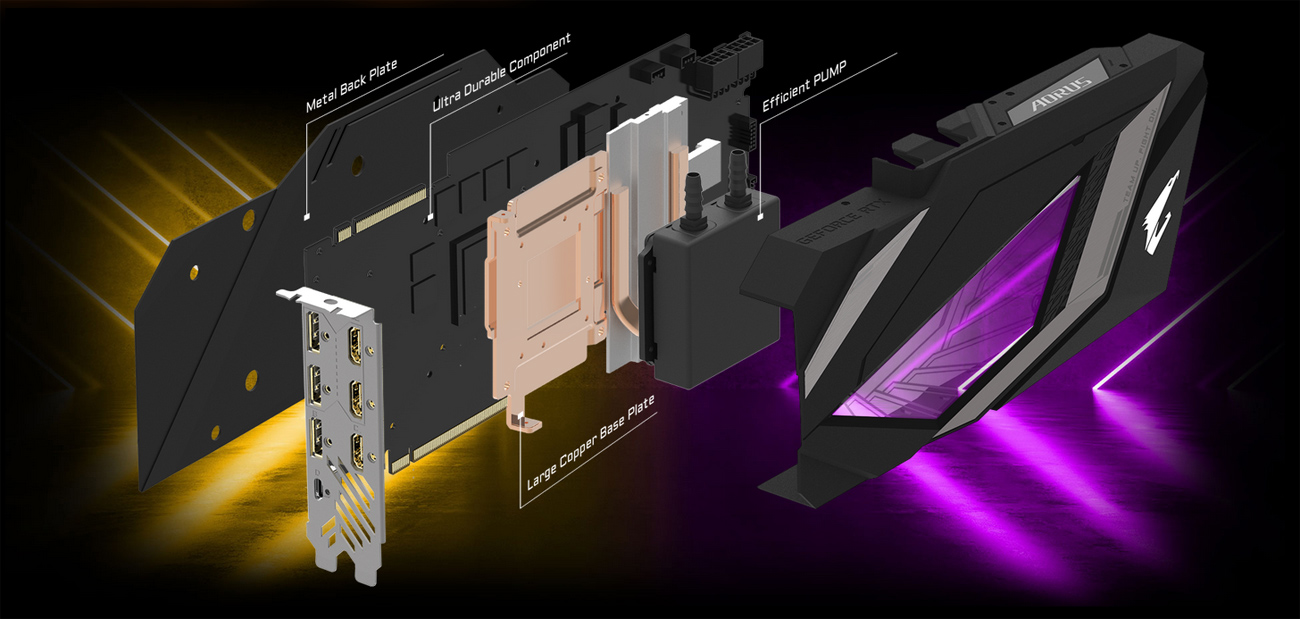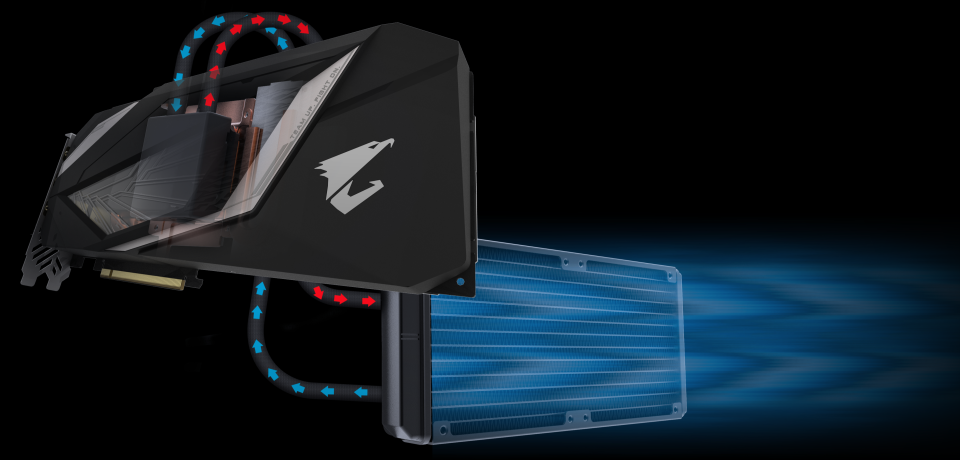 ALL-IN-ONE COOLING SYSTEM
The WATERFORCE all-in-one cooling system is a pre-assembled and pre-filled liquid solution that provides easy installation. The optimized pump and water block deliver the most efficient water flow and cooling performance at a lower noise level.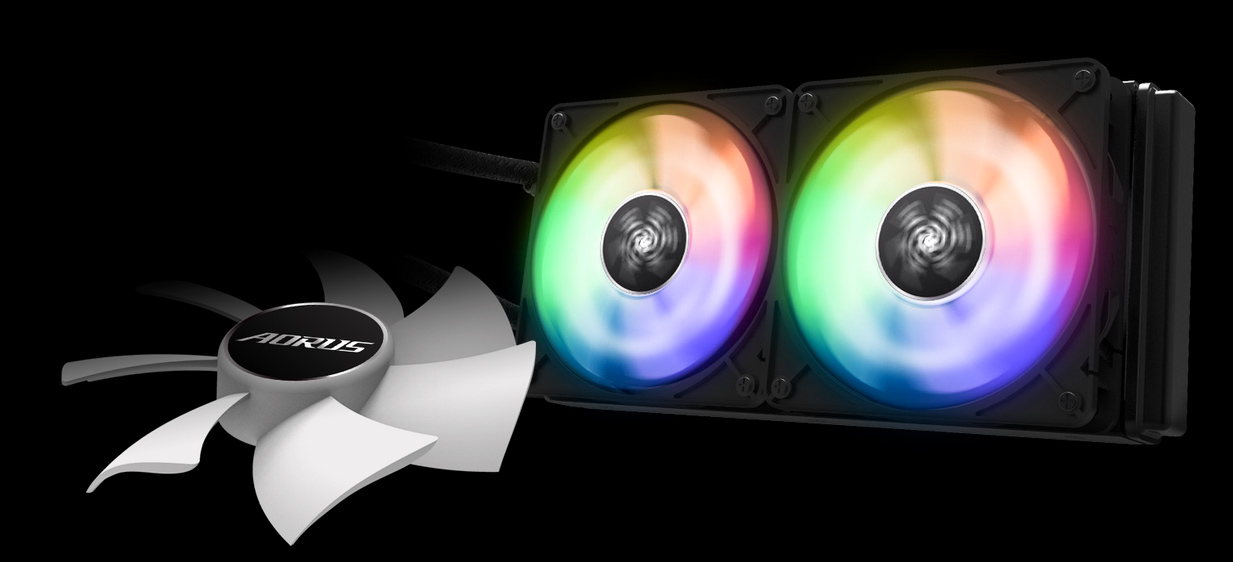 DOUBLE-SIZE ALUMINUM RADIATOR
The built-in 240mm black aluminum radiator helps dissipate heat more efficiently. This also makes the graphics card more stable during overclocking.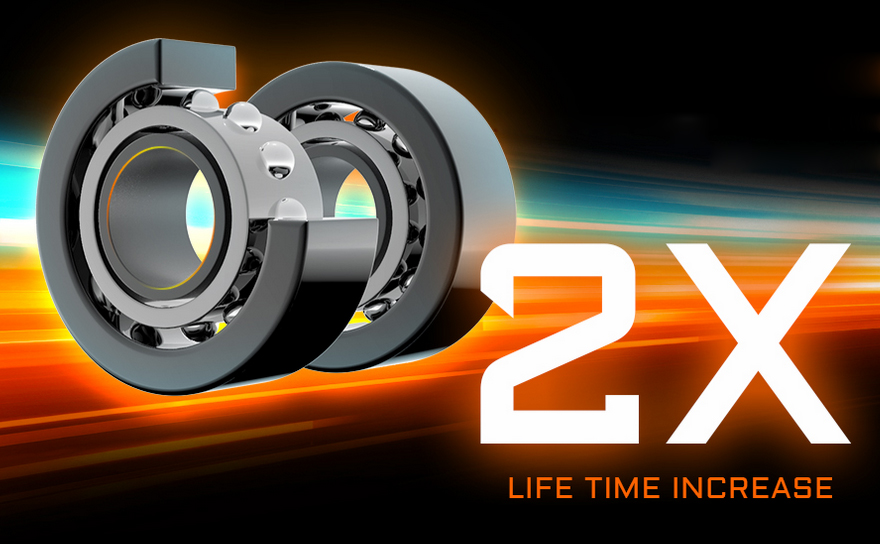 DOUBLE-BALL BEARING
The double-ball-bearing structure has better heat endurance and efficiency than a classic sleeve structure.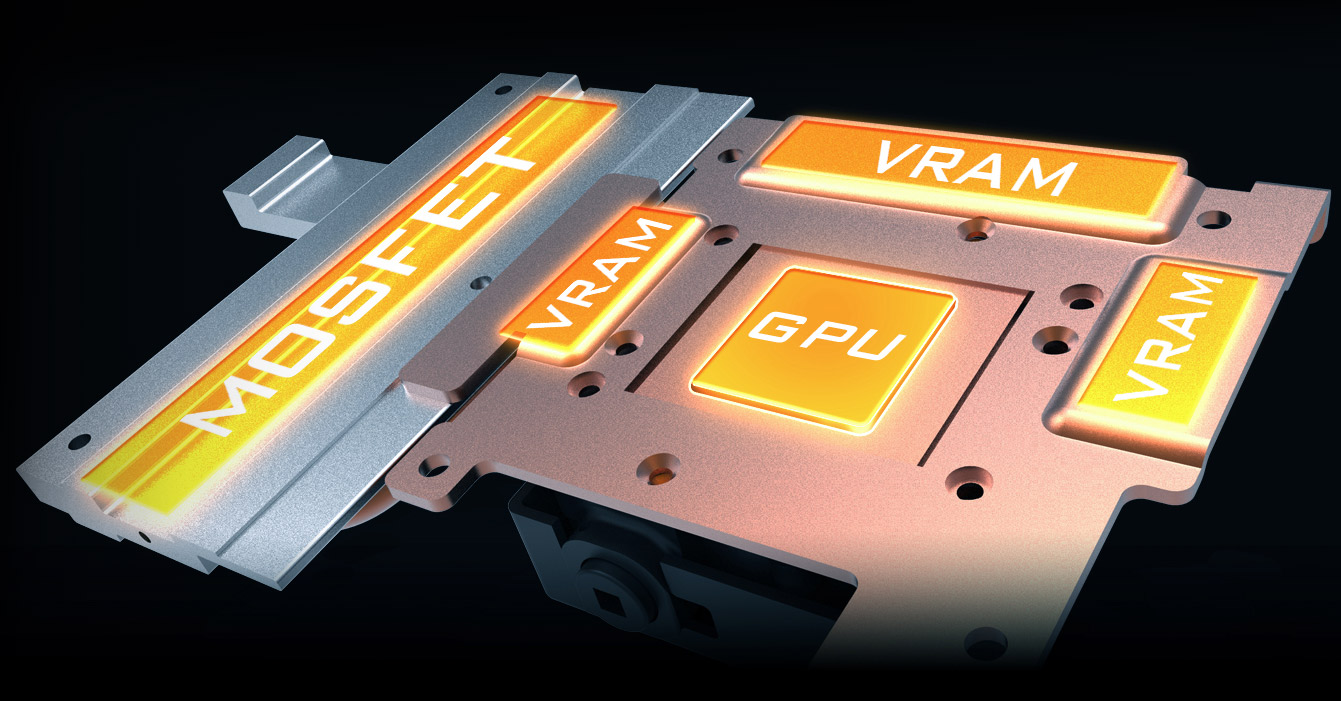 Large copper base plate
Without any need for an extra fan on the card, WATERFORCE provides the best cooling solution for the GPU/RAM/MOSFET. The copper plate and copper heat-pipe efficiently dissipate heat to produce a real silent environment.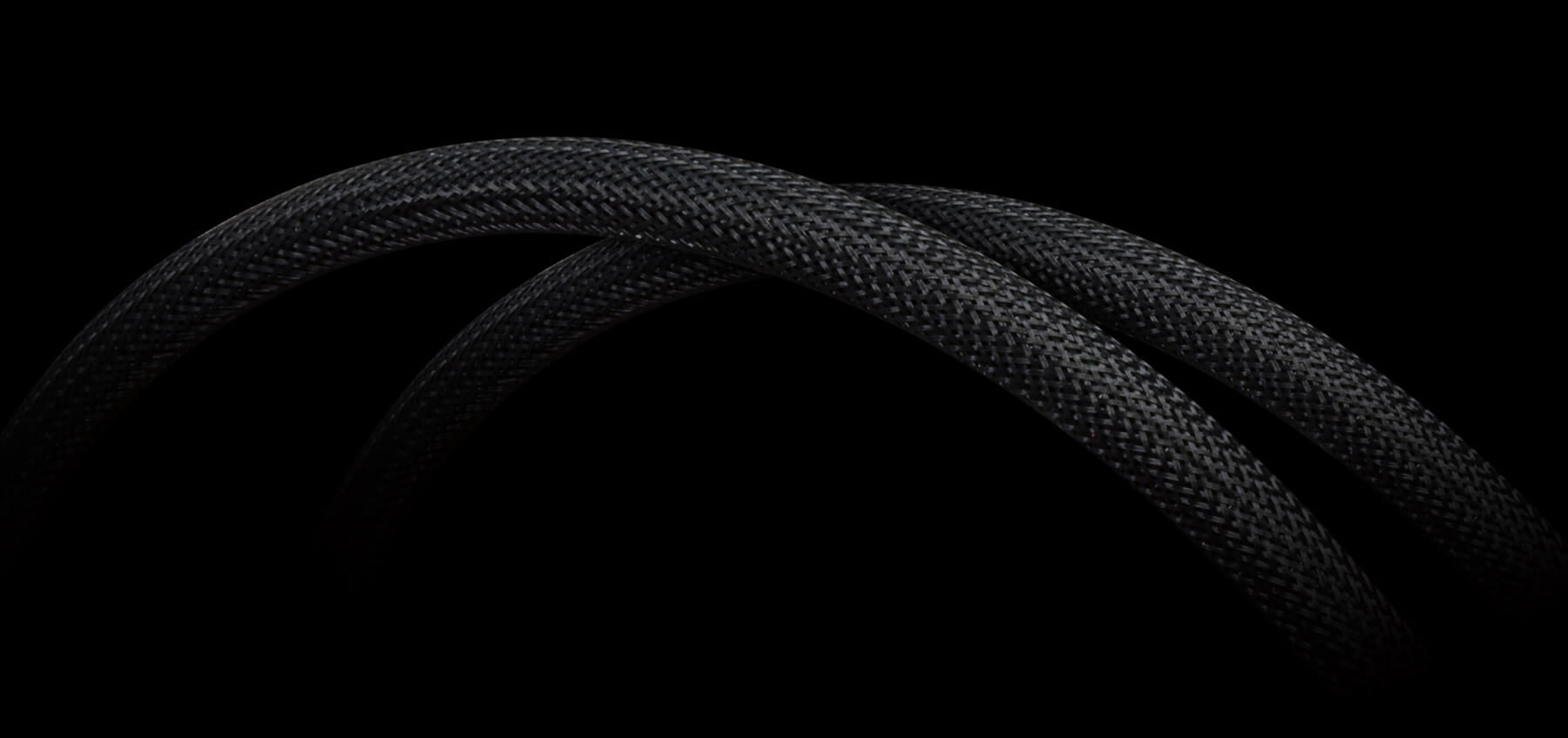 Braided FEP Tubes
With nearly no moisture absorption, high thermal stability and high pressure tolerance, the sturdy FEP tubes greatly enhance product life and durability.
RGB FUSION
With 16.7M customizable color options and numerous lighting effects, you can now choose the right scheme for your gaming rig through AORUS engine.


2 MORE HDMI
AORUS provides a total of 7 video outputs compared to the reference card's 5 video outputs. An additional 2 HDMI ports allow consumers to have greater flexibility when connecting to the display. You can choose 3x HDMI + 1x DisplayPort (DP) + 1x USB-C or 3x DP + 1x HDMI + 1x USB-C for your monitors without any adapters.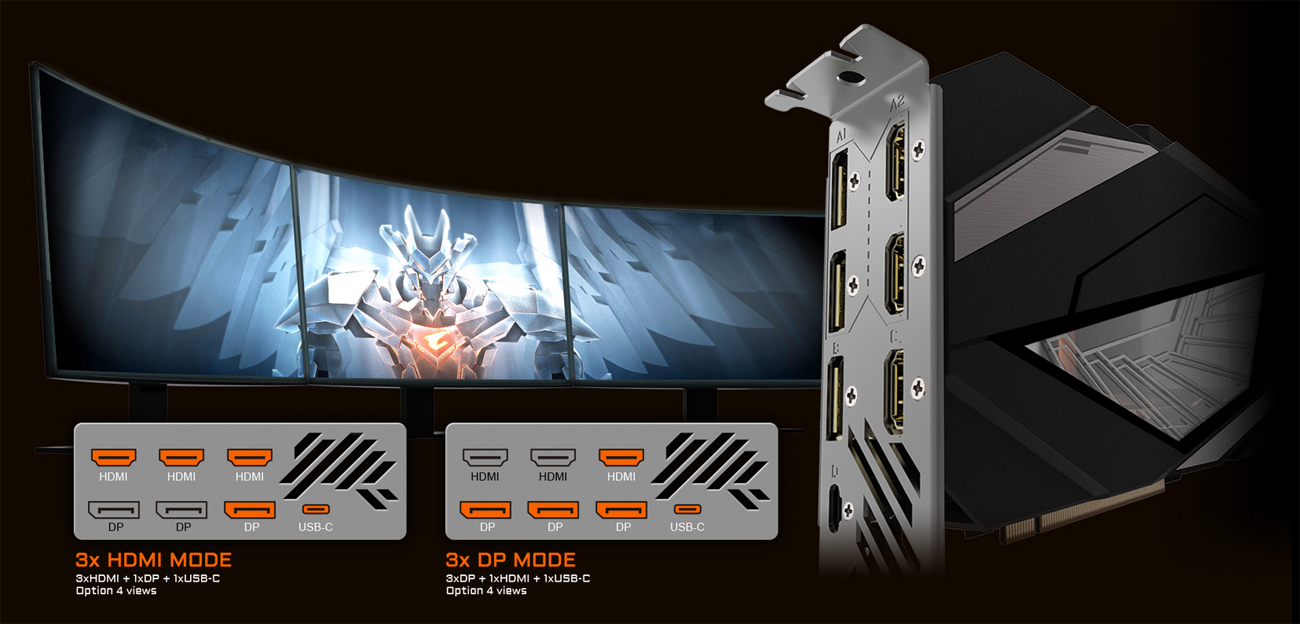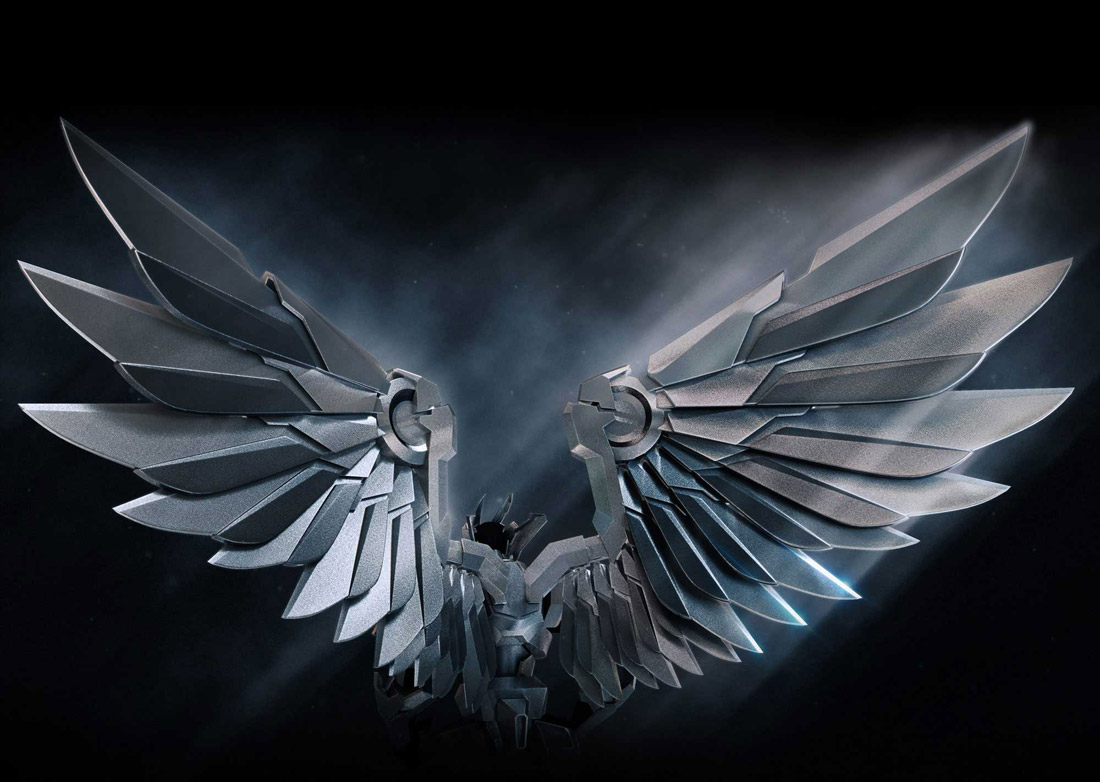 Wings of Excellence
The falcon utilizes its powerful wings to soar through the skies and lock down its prey. The AORUS Core takes inspiration from the falcon's aerodynamic wings, incorporating a multi-layered design which features wing-shaped contours and also resembles the falcon's high velocity while diving through the skies. With a sleek and metallic armor, the AORUS Core symbolizes advancement in technology with its futuristic style.
PREMIUM BUILD
IN EVERY ASPECT
AORUS graphics are dedicated to perfect quality. Excellent circuit design made with top-grade materials, not only maximizes the performance of the GPU, but also maintains stable and long-life operation.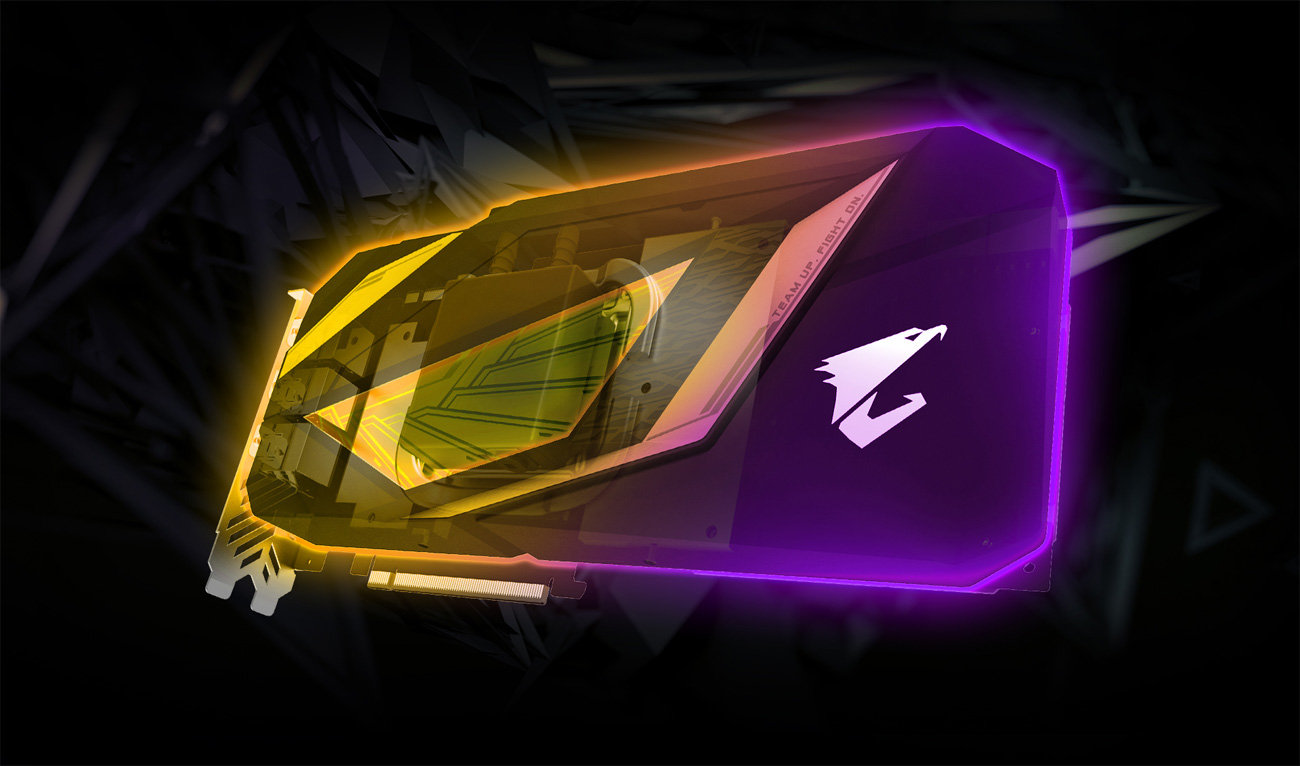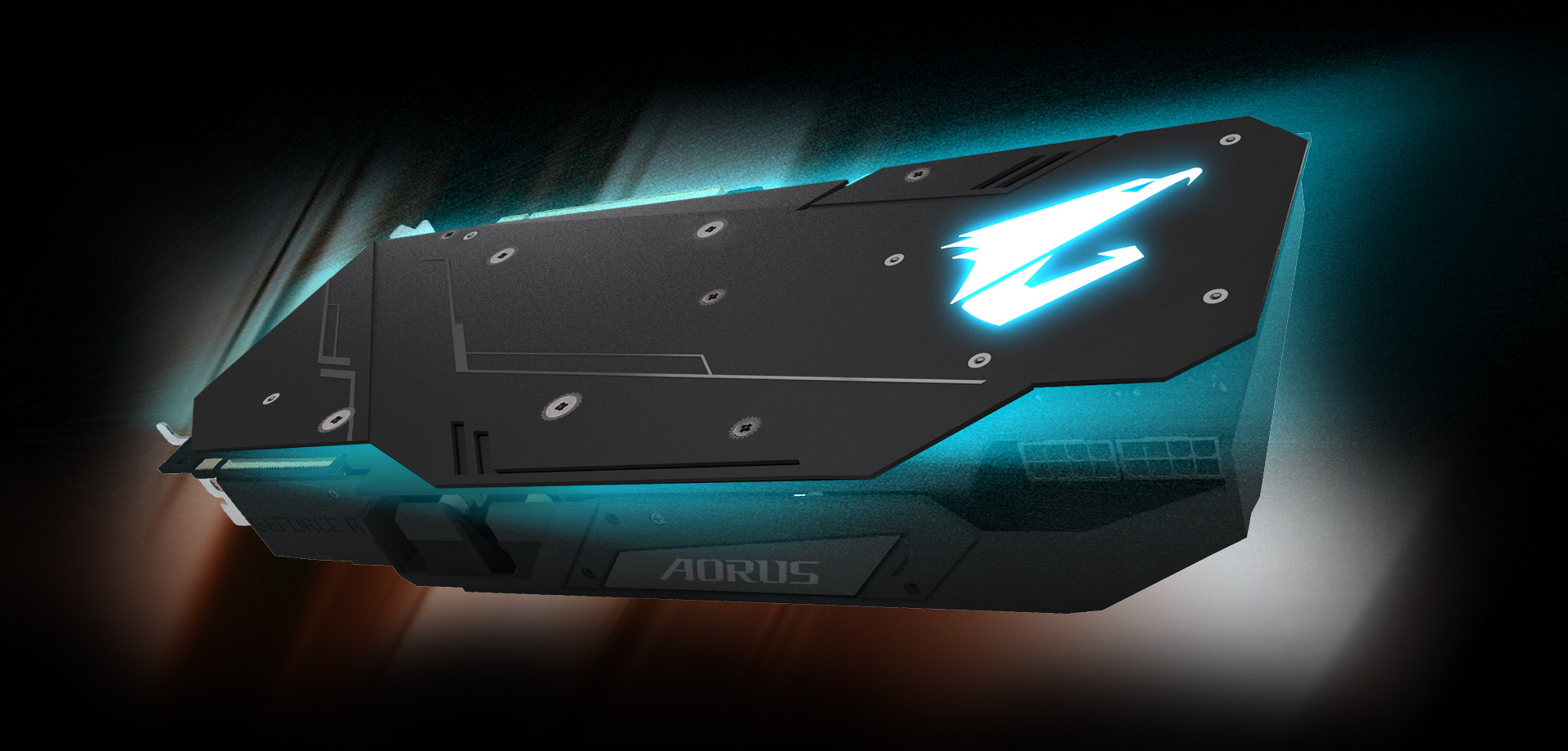 PROTECTIVE
METAL BACKPLATE
The glorious black metal backplate provides solid protection, strengthens the card's structure and inspires a true passion for gaming.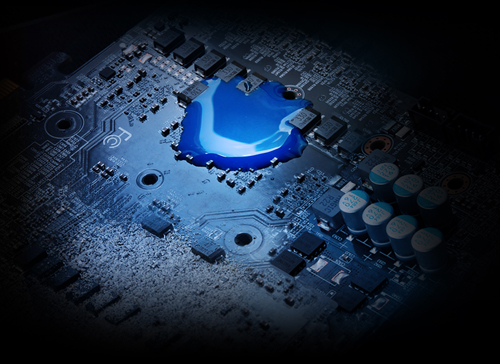 AEROSPACE-GRADE PCB COATING
FOR BEST PROTECTION
Dust-resistant materials shield the circuit board from dust, insects, dropped screws, drill shavings and abrasion. Moisture-resistant material prevents unwanted conduction paths and board damage. Corrosion-resistant components protect the boards from environmental contaminants, such as salt spray, humidity and corrosion.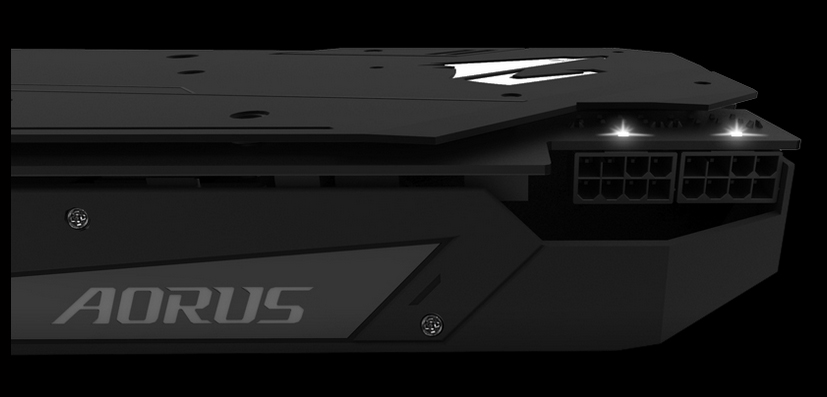 POWER INDICATORS
Stay alerted when PCI-E voltage is unstable with the smart power LED indicators. When experiencing any power abnormality, the indicator will alert gamers by flashing light.
Light on: power cable disconnected
Light off: stable power supply
Blinking: abnormal power supply
EXTREME DURABILITY AND OVERCLOCKING
The graphics card uses the 12+2 power phase design to allow the MOSFET to operate at a lower temperature. The over-temperature-protection design and load balancing for each MOSFET plus the Ultra Durable-certified chokes and capacitors provide excellent performance and longer system life. (Reference card is 8+2 power phase)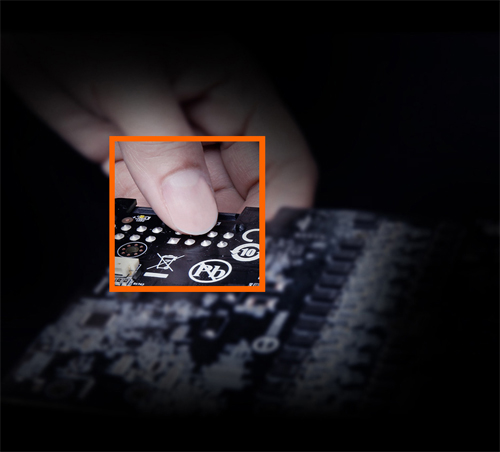 FRIENDLY PCB DESIGN
THANKS TO A FULLY AUTOMATED
PRODUCTION PROCESS
A fully-automated production process ensures top quality construction of circuit boards while eliminating sharp protrusions of the solder connectors seen on the conventional PCB surface. This friendly design prevents your hands from getting cut or inadvertently damaging components when making your build.
NVIDIA NVLink™ Support
Supports NVIDIA NVLink™ (NVIDIA SLI) technology, which combines 2 identical GPUs with a GeForce RTX NVLink Bridge to deliver the ultimate experience in 4K or VR gaming. You can also adjust the light effect on the bridge with the AORUS Engine.
For deep learning
GeForce® RTX 2080 with 8GB memory and 448GB/s memory bandwidth has 2,944 CUDA® cores and hundreds of Tensor cores operating in parallel. It's the most suitable entry point for those who are developing A.I. technology. In addition to offering great cost-benefits, it can also save you time with its increased throughput and efficiency.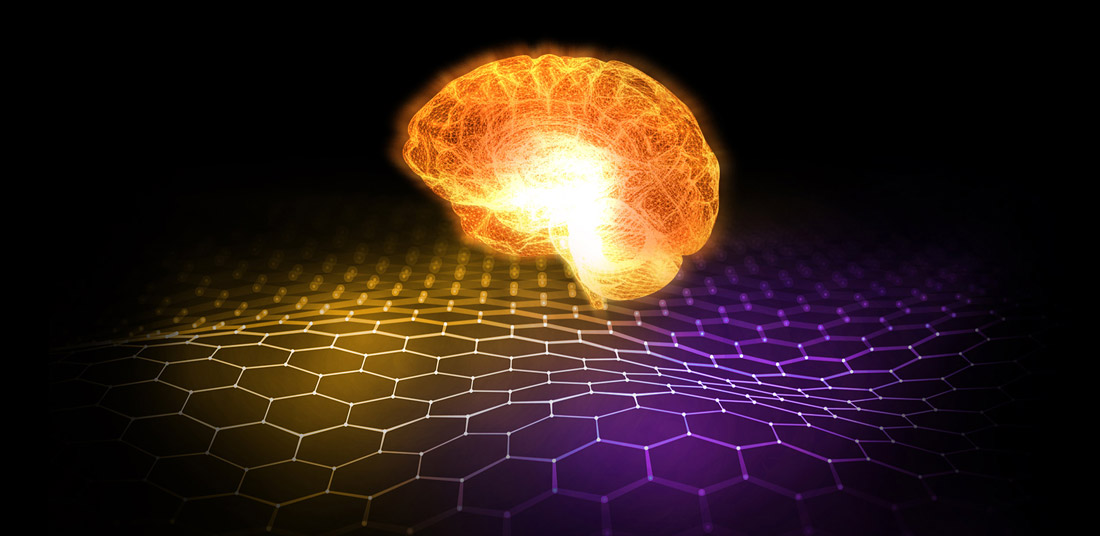 Intuitive AORUS Engine
Clock speeds, voltage, fan performance and power target can be monitored and tuned in real-time according to your own preference through this intuitive interface.*
*The interface and functionality of software is subject to each model.
4-YEAR WARRANTY
We want you to experience the best service you've ever had. That's why we would like to offer you an additional 1 year of protection, on top of our standard 3-year warranty, for your graphics card, free of charge. You can enjoy a 4-year warranty by registering on the website within 30 days of purchase.