AZZA Dynamo 500W Power Supply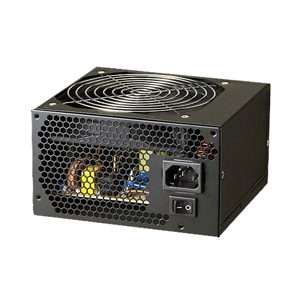 Ready for both SLI and Crossfire video boards with ATX and EPS compatibility, AZZA's Dynamo 500 is ready to take on the duty of supplying the most demanding system. 500W of power is more than enough to power your growing system for the next couple of years.

You'll have power for all your peripherals with a 20 + 4-pin main connector, an 8-pin (4 + 4) ATX 12V connector, a PCI-E connector, four SATA connectors, six IDE connectors and a floppy connector. Cooling is handled by an ultra-large 120mm fan with blue LEDs. A hexagonal grid pattern on the back panel ensures that the components will get plenty of airflow.