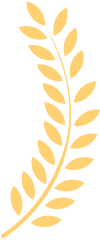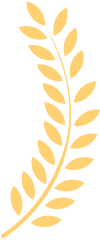 Best Sellers
In Gaming Desks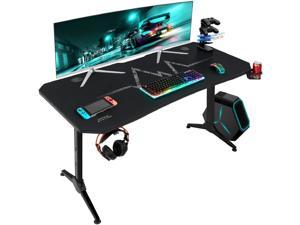 "- Clean space, cable management, sturdy enough - Everything arrived as advertised and extra parts were included just in case - Setup instructions were clear and easy to follow."
"Went together easy. It's a desk."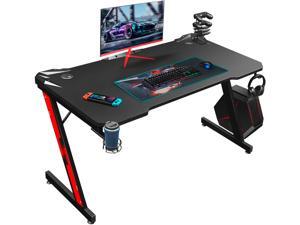 "It was very sturdy,easy to set up together,I didn't used extra tool. I chioce this desk for my girl she also help me Set Up,it was so fun, we only used less an hour,not difficult job.she needs some likes this desk fit her room.the desk is beginning used for her laptop,and more space enough put some books and also she can take homework enough space ..."
"Spacious perfect height sturdy"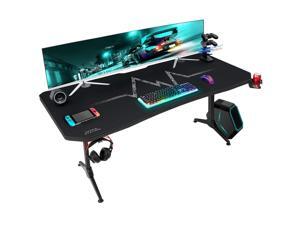 "Easy assembly, good quality parts"
"- Very sturdy- Lots of bells and whistles: Cupholder, headset holder, controller holder.- Mousepad covering- Wide enough for dual monitor set-up."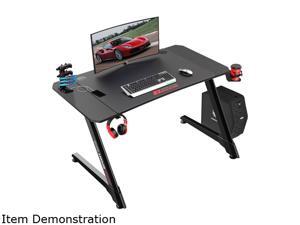 "This gaming table was a great find! The dimensions are perfect, the accessories/features are great and most of all the price was affordable. Assembly was a breeze and my son loves it. Thanks Bossin and Newegg! Would buy again!"
"Spacious/sturdy"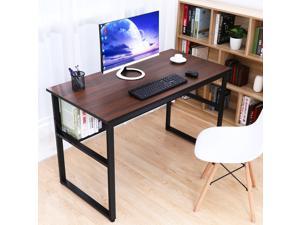 "Sturdy, well-built and easy to assemble. Great price!"
"Good mousepad Lots of space and cup holder"
"Spacious desk and very sturdy! Does not wiggle at all!"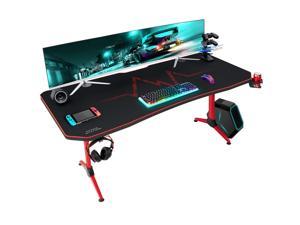 "Plenty of room for multi-monitors that are desk-standing.Very sturdy and well bit.The game rack very much comes in handy for dual controllers placement and 3 console disc boxes.A drink holder because why not.And the headphone holder is nice too."