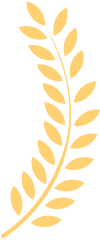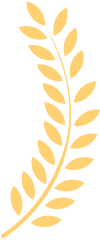 Best Sellers
In Home Appliances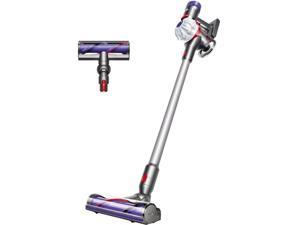 Dyson V7 Allergy Cordless HEPA Vacuum
Features: Deep cleans carpets. Sucks up pet hair. Transforms to a handheld. Transforms to clean up high. Weighs under 6 lbs. (2.4 kg) Cord-free. Hassle-free; Up to 30 minutes of fade-free suction. Hygienic dirt ejector. Quieter and more powerful than the Dyson V6 Cord-free. Max mode. Whole machine HEPA filtration. 2 Tier Radial cyclones.
Bagless: Yes
Cordless: Yes
HEPA Filtration: Yes
Model #: 248392-01
Item #: 9SIADVW7C18189
Return Policy: View Return Policy
"- light weight and easy to use. - does a great job that the dyson is known for. - no need to purchase vacuum bags. - does a great job cleaning up pet hair."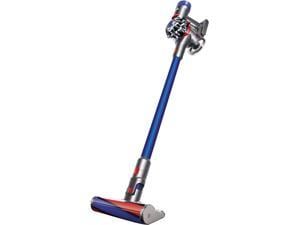 Dyson V7 Fluffy HEPA Cordless Vacuum Cleaner | Blue
Features: Powered by the Dyson digital motor V7 Up to 30 minutes of fade-free power No-touch dirt emptying Combination tool Crevice tool Docking station Easily reaches up high Quickly transforms to a handheld Two power modes 2 Tier Radial cyclones
Bagless: Yes
Suction Power: (Min Power) 28 AW / (Max Power) 100 AW
Power Cord Length: 5.91ft
Model #: 274878-01
Item #: 9SIADVWA0W6089
Return Policy: View Return Policy
$349.99

 
$229.99 

–

Sale Ends in 2 Days (Sun) -

Save:

34%

Free Shipping
"The fluffy head is perfect for hardwoods/tile floors."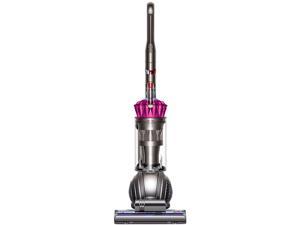 Dyson Ball Multi Floor Origin Upright Vacuum | Fuchsia
Features: Radial Root Cyclone technology Self-adjusting cleaner head Ball technology Whole-machine HEPA filtration Instant release wand Hygienic bin emptying
Bagless: Yes
Suction Power: (Hose) 270 AW / (Cleaner Head) 181 AW
Power Cord Length: 35 ft.
Model #: 208234-01
Item #: 9SIADVW6HA9896
Return Policy: View Return Policy
$349.99

 
$299.99 

–

Save:

14%

Free Shipping
"It's easy to use ."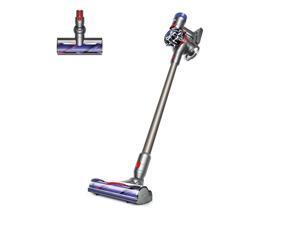 Dyson V7 Animal Cordless Vacuum | Nickel | Non-Retail Box
Features: Cord-Free. Hassle-Free. Powerful Suction Whole machine HEPA filtration Up to 30 minutes of run time Engineered for homes with pets Hygienic bin emptying Transforms into a handheld
Bagless: Yes
Suction Power: (Min) 21AW / (Max) 100 AW
Cordless: Yes
Model #: DysonV7
Item #: 9SIADVW7C18183
Return Policy: View Return Policy
$399.99

 
$249.99 

–

Sale Ends in 2 Days (Sun) -

Save:

38%

Free Shipping
"A cordless stick vacuum that has the power, and attachments, to remove cat hair from any surface, usually in a single pass! With 2 cats who live to shed and share their hair, this is MAJOR. Relatively lightweight and very maneuverable. Edge cleaning (better than any vacuum I have previously used, stick-style or full size). The hands-free dust..."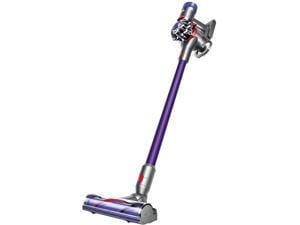 Dyson V8 Animal+ Cordless Vacuum | Purple
OUT OF STOCK
Features: Cord-free. Hassle-free Direct-drive cleaner head Transforms to clean up high HEPA filtration Powered by the Dyson digital motor V8 2 Tier Radial cyclones Up to 40 minutes of powerful fade-free suction Max power mode Transforms to a handheld
Bagless: Yes
Suction Power: 28AW
Power Cord Length: Docking station/charger 5.9ft
Model #: 257253-02
Item #: 9SIADVWAB37874
Return Policy: View Return Policy
"Great light easy to operate vacuum."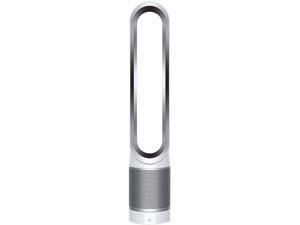 Dyson TP02 Pure Cool Link Connected Tower Air Purifier Fan
Feature: Purifies all year round Removes 99.97% of allergens and pollutants as small as 0.3 microns from the air Intelligent purification Automatic night-time mode Oscillation Air Multiplier technology Perfect for night-time purification Safe and easy to clean Remote control
Color: Silver
Height: 40.00"
Width: 7.50"
Model #: 283750-02
Item #: 9SIADVWAPG1835
Return Policy: View Return Policy
"Awesome product. Dyson is one of those products you can never go wrong. -Easy to set up -Easy to use -Continuous monitoring and scheduling"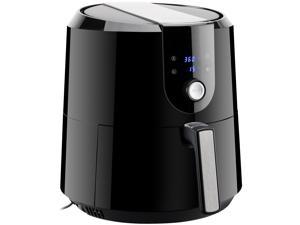 Rosewill RHAF-19001 XL Air Fryer 5.8-Quart (5.5-Liter) Extra Large Capacity with Temperature/Timer Settings and 7 Cooking Presets, 1800W Oil-Less Low-Fat Air Frying
Features: Digital Display Touch and Knob Controls: Temperature, Cooking Mode, Keep Warm, Timer, Stop 7 Pre-Programmed Cooking Modes: Fries, Ribs, Shrimp, Cake, Chicken, Steak, Fish Adjustable Temperature: 180 to 400 Degrees Fahrenheit Adjustable Timer: 1 to 60 Minutes Keep Warm Timer: up to 120 Minutes Multifunctions: Fry, Grill, Bake, Roast, Steam, Dehydrate Accessories Included: Frying Basket, Frying Pot Safety Features: Auto Shut-Off, Overheat Protection, Heat Resistant Handle, Push-Release Button with Protective Cover Easy to Clean FDA Approved Non-Stick Material / PFOA-Free Pot / Dishwasher Safe Basket and Pot Energy Efficient, Faster and Healthier Oil-Less Way to Cook
Oil Capacity: 5.8-Quart
Timer: up to 60 minutes
Non-stick Pot: Yes
Model #: RHAF-19001
Item #: N82E16896268151
Return Policy: Standard Return Policy
$119.99

 
$59.99 

–

Save:

50%

Free Shipping
"This is the first air fryer we have owned so it is hard to compare with others. But it performs flawlessly as advertised and we have been using it almost daily. We have retired our old deep fryer to the storage closet as we prefer air frying now."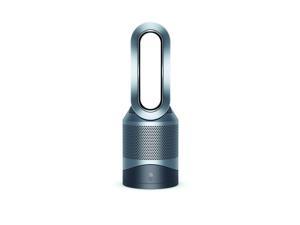 "Moves air very well. Like the multi function of fan, heater and air cleaner in one."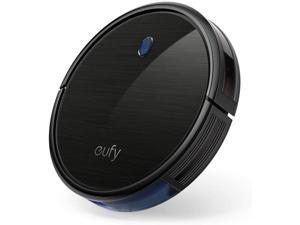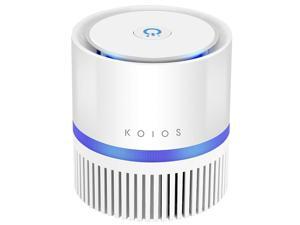 "Ordered on Wednesday, delivered that Saturday--free shipping!The quiet mode truly is like a whisper. I have a mic sitting about a foot from it and it doesn't register."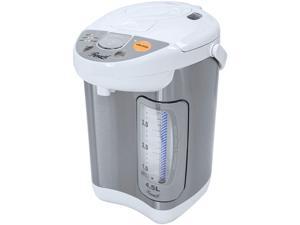 Rosewill 4.8 Quarts Electric Hot Water Boiler and Warmer with 3 Stage Temperature Settings / White RHTP-20002
Features: 3 different waters dispensing methods. Air pump water outlet & Dispense water outlet & Cup water outlet. Food grade Non-coated 304 stainless steel interior and removable lid easy to clean. Boil-Dry Protection: The boil dry protection feature safeguards your appliance by switching odd the power when the water tank is empty. Night Light: Equipped with a glowing blue dispenser button and water gauge for you to easily grab hot water during those early mornings or late nights with limited lighting. 3 Temperature Settings: Choose between three water heating modes to easily dispense and make instant noodles, food, tea, coffee, milk powder, plus a keep warm option. Sturdy Handle: Relocating the water boiler is safe and convenient with the attached sturdy handle. Auto Cool: Save Energy by returning water to room temperature.
Capacity: 4.8 Quarts 1....
Model #: RHTP-20002
Item #: N82E16896268168
Return Policy: Standard Return Policy
$59.99

 
$54.99 

–

Save:

8%

Free Shipping
"This Rosewill thermopot continues to be one of the best values out there. After my previous Roeswill pot broke after 10 years of daily use (with regular descaling and maintenance), I saw that Rosewill had updated their pot with some nice new features. Some improvements that I like:- The manual air pump is a really nice option if you want to move yo..."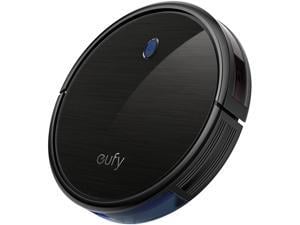 "Multiple cleaning options affordable easy to use quiet doesn't fall down the stairs has some intelligence more than bouncing Doesn't integrate with Alexa or Google"