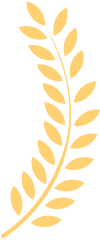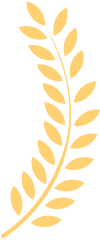 Best Sellers
In Standard Batteries & Chargers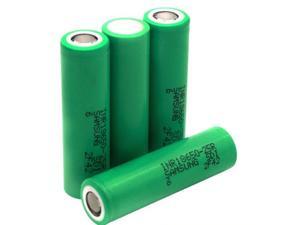 "I'm almost 100% sure these batteries are legit and authentic. They have INR18650-25R SAMSUNG SDI 5 2G82 printed on them with solid ink. They do not look under or over wrapped. The plastic wrapping is excellent on them! I put them on my charger right away to give them a full charge. I even tested them with a meter and the output is 3.7V. These batte..."
"Like all EBL batteries they last forever"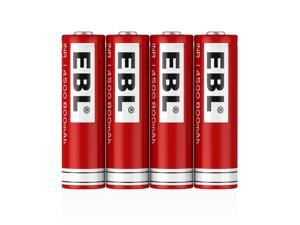 "- 3.7v (3.0-4.2) 800ma (2.9WA vs AA 3.75WH) - Exact match to AA cell size, no extra baggage"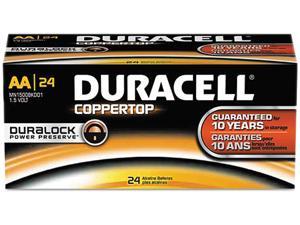 DURACELL Coppertop 1.5V AA Alkaline Battery, 24-box
Battery Voltage: 1.5V
Feature: Get long-lasting, reliable power for the devices your business uses most CopperTop batteries are engineered to deliver just the right level of power for most electronic needs CopperTop batteries contain no added mercury and are rated for reliable operation in extremes from -4 F to 129 F Individually date-coded and up to 10-year freshness guarantee in storage
Model #: MN1500BKD01
Item #: 9SIA86E4N36602
Return Policy: View Return Policy
"Literally 1/3 of retaill or less."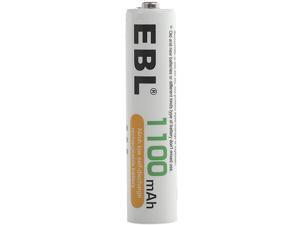 "Took a charge well Seem to hold charge better than most rechargeable batteries"
"- The capacity is pretty large and charge pretty fast.- Compact and portable.- Worth the money."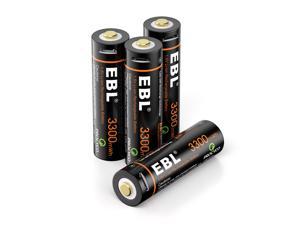 "Comes charged. Were 1.5 volts +. Tested two in electronic thermostat. Worked well."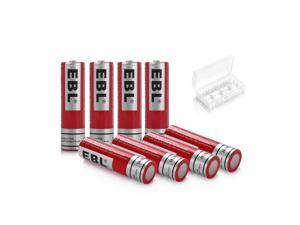 "Batteries have good long life"