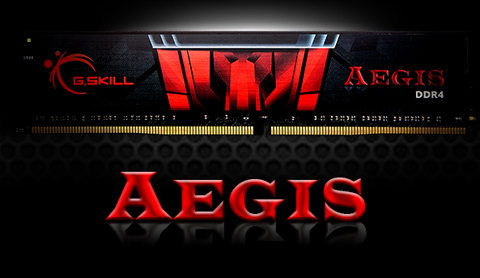 The Ideal Solution for Gaming PCs
Built with the finest components and tested under the most rigorous conditions, the AEGIS DDR4 gaming memory is designed for upgraded performance and high stability on the latest PC gaming systems. It improves responsiveness and reduces latency of your system, providing the muscle needed to smoothly run games. Whether it's FPS, RTS, MOBA, or MMORPG, G.SKILL Aegis DDR4 gaming memory will unleash the true powers of your gaming system.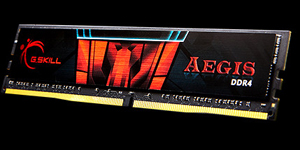 Designed for Gamers
G.SKILL Aegis DDR4 memory is available in speed ratings ranging from standard DDR4-2133 MHz to clipping DDR4-3000 MHz. It is compatible with the latest Intel Core processors and adopts cutting-edge hardware technology to unlock the biggest data bandwidth for jaw-dropping gaming performance. Just pick the memory you want and enjoy the pleasure of silky-smooth gameplay.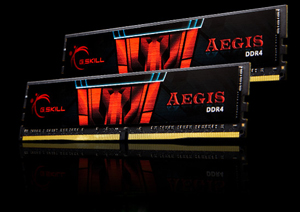 Built for Quality
Each and every component is built with the highest quality of hand-selected ICs and tested with G.SKILL's rigorous validation process to ensure the best-in-class performance, reliability and compatibility across the widest selection of motherboards.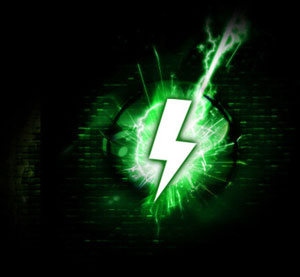 Power Efficient
Operating at 1.2V to 1.35V low voltage, G.SKILL Aegis consumes less power and produces less heat, helping your system run cooler and more efficiently.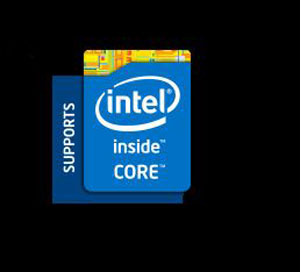 XMP 2.0 Support
With the support of XMP 2.0, you can easily overclock your memory to get even higher performance with just one click.