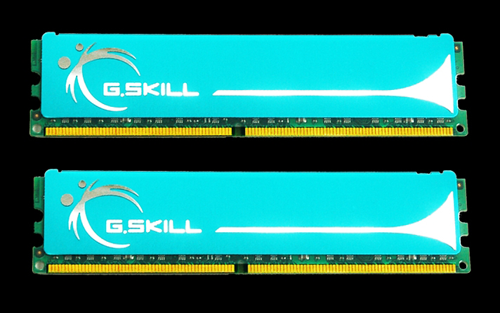 The Ideal Choice to Upgrade Your System
Tested with G.SKILL's rigorous testing process, this performance memory kit releases all the potential of your system with great maximum stability, performance and compatibility. It's an easy cure for any sluggish desktop computer.
G.SKILL DDR2 SDRAM
G.SKILL system memory provides unbelievable performance and broad compatibility for PC enthusiasts. G.SKILL system memory is 100% manually tested for top-level product yield and quality.
DDR2 800
DDR2 800 delivers incredible performance and platform compatibility with up to 6.4GBps of memory bandwidth per channel for the ultimate work and gaming power!