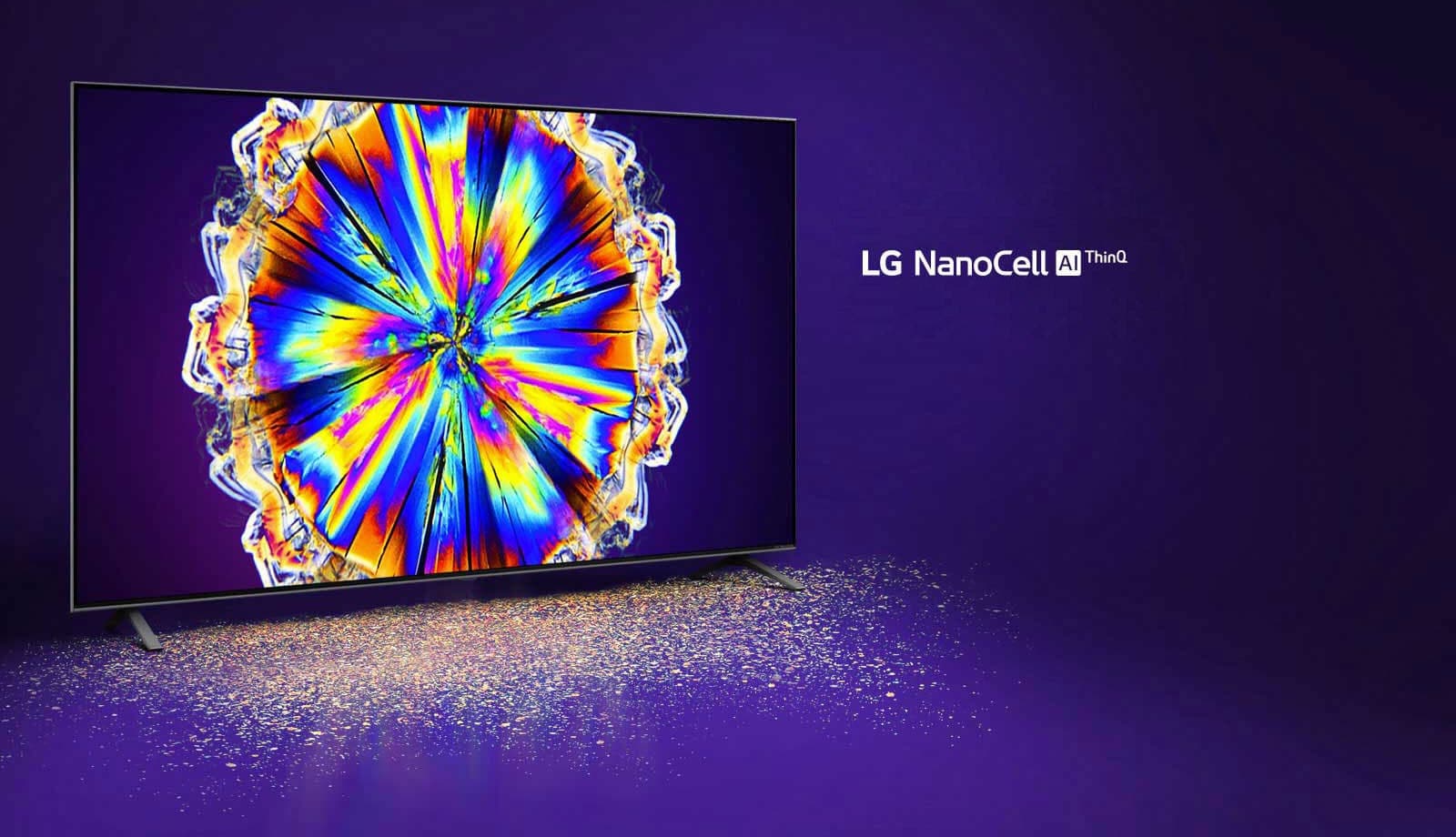 TV. Elevated.
LG NanoCell 85 Series TV raises the bar of visual beauty by delivering true-to-life color and mind-blowing detail, so 4K movies, live sports, and HDR gaming will all put you into the center of action. Built-in AI elevates everything across picture, sound and connected home. Sit back and use your voice to access unlimited entertainment.
See color purity
See a new level of masterful color handling. Whatever the scene demands, Nano Color delivers. Vibrant, accurate color and a wider spectrum of over a billion rich colors—LG NanoCell TV makes it all possible.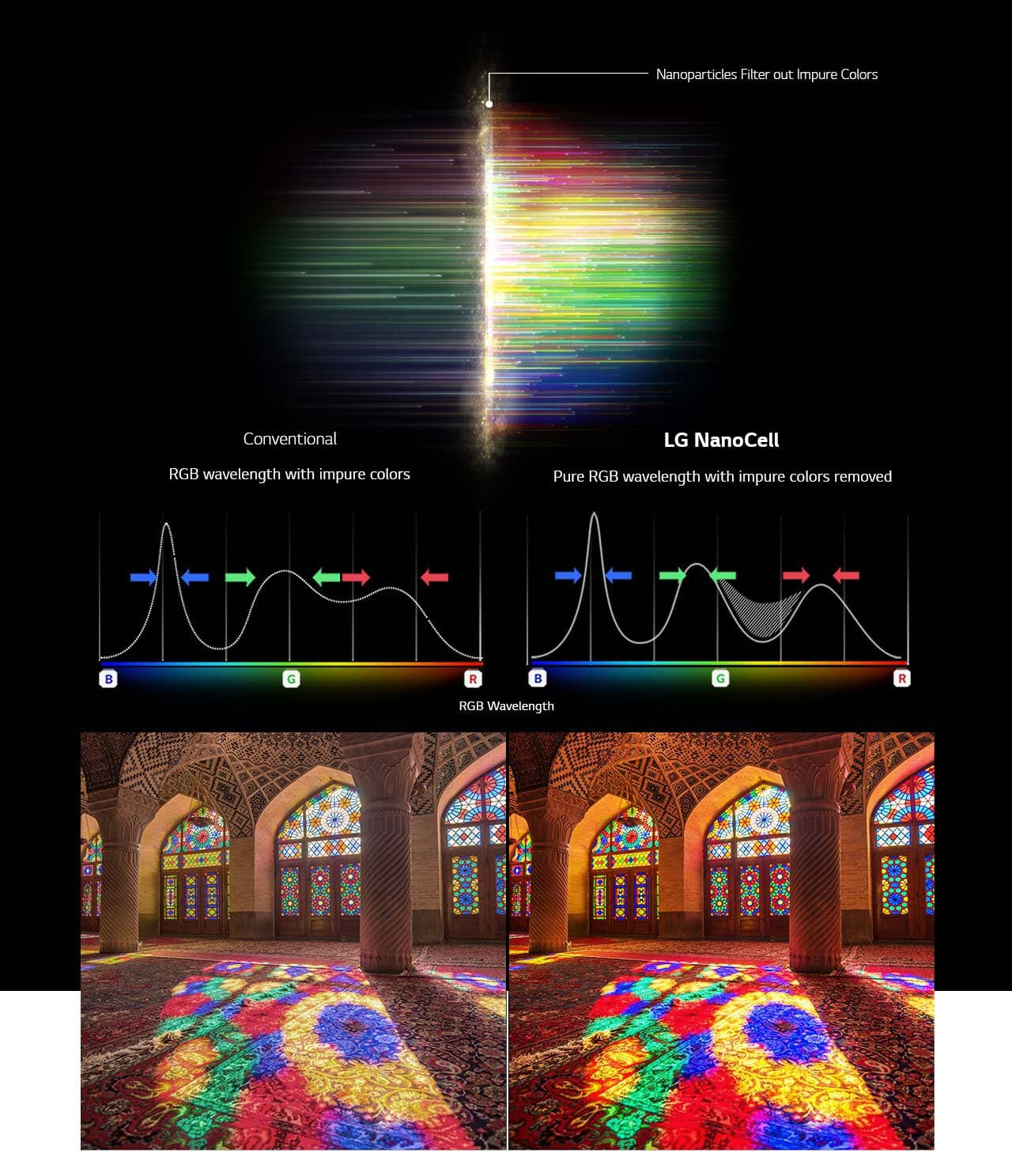 Large has never been so thin
Bigger keeps getting better. Welcome to a screen that's larger than life designed and engineered to minimize profile and maximize experience.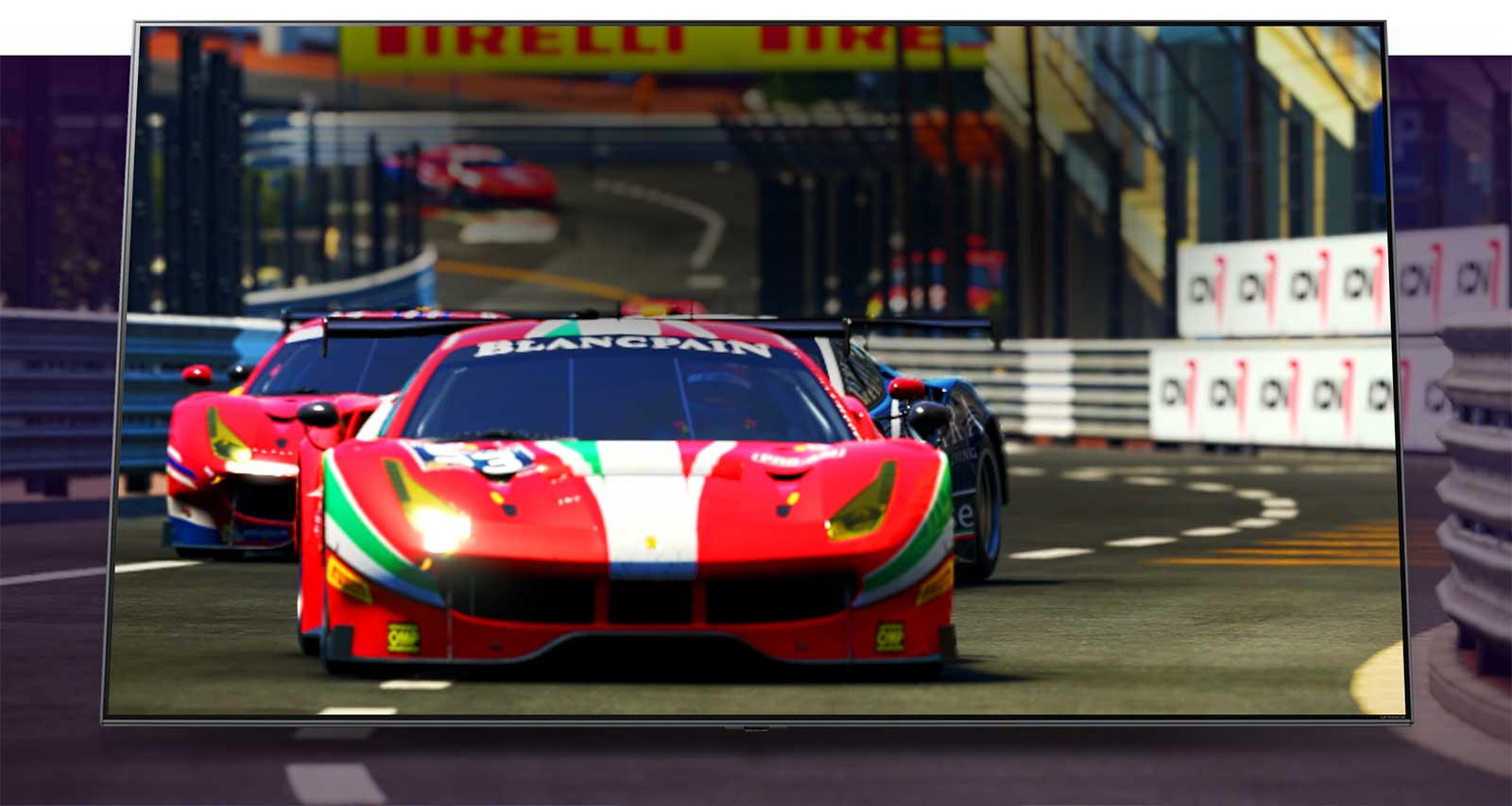 Real 4K Made by True Colors
NanoCell TV delivers a Real 4K that meets the international standard CM value. Discover the more brilliant and clear visual experience with Real 4K resolution completed by NanoCell Technology.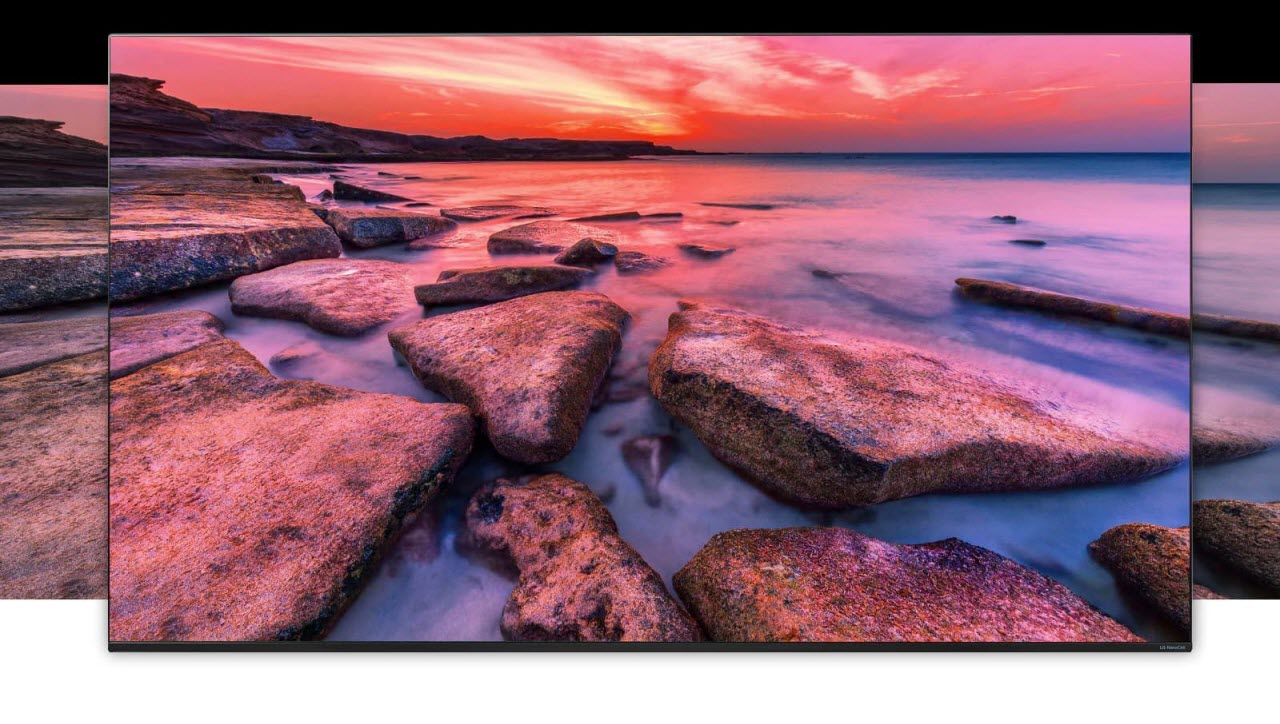 a7 Gen 3 Processor 4K
Our processor empowers better picture and sound
The picture is made better, clearer, and smoother. Our a7 Gen 3 Processor 4K powers the performance. You don't have to do a thing to enjoy great picture and sound. Our advanced processor does it for you with AI Picture, AI Sound and 4K Upscaling.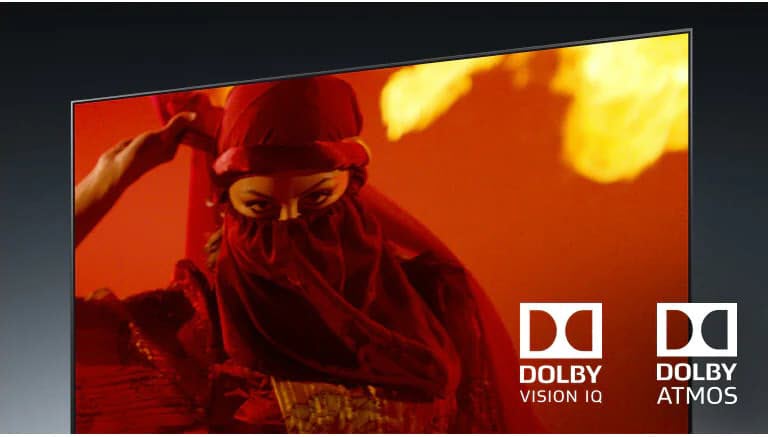 Dolby Vision IQ & Atmos
The leading name in cinematic sight and sound
Dolby ups the action, driving their best-in-class HDR format to new cinematic heights. Dolby Vision IQ automatically adjusts picture settings depending on ambient lighting conditions and content genres. Dolby Atmos puts you in the middle of the action with multi-dimensional surround sound that seems to flow all around you.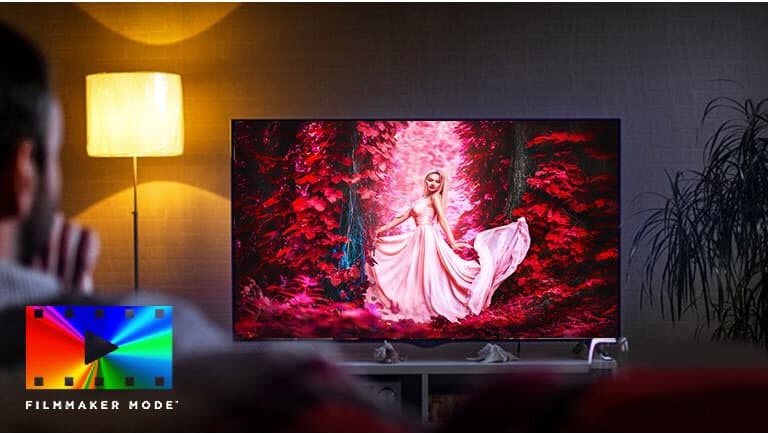 Filmmaker Mode
See a director's vision for sound and picture settings
Film buffs can see what directors envisioned. Filmmaker Mode is a setting that respects the craft. It translates a director's cinematic vision to your TV with automatic picture and processor settings and brings true authenticity.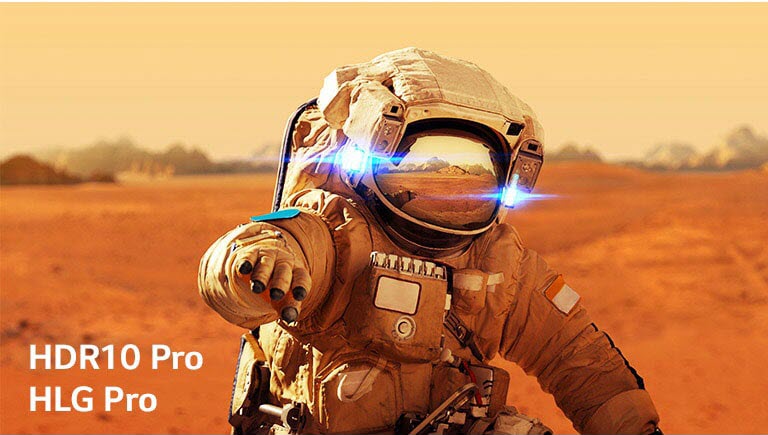 HDR10 Pro & HLG Pro
Great scenes keep getting better
Automatically elevate the beauty of your favorite scenes. Active HDR supports a wide range of formats for scene-by-scene picture adjustment, including HDR10 and HLG.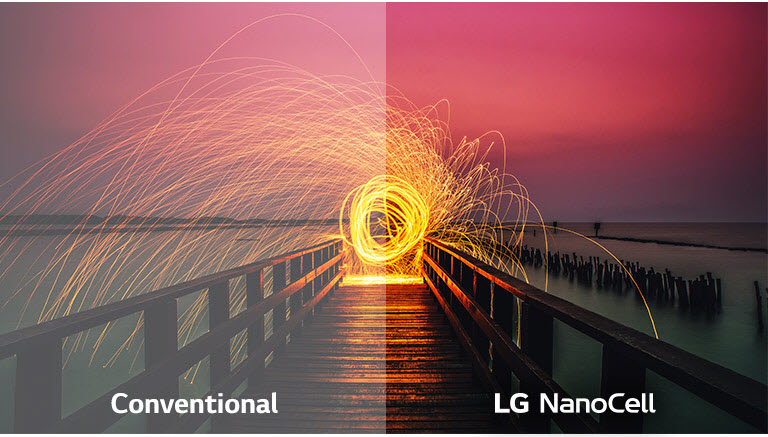 Local Dimming
Deeper black and enhanced contrast
Lighting you'll love in your movies, sports and games. Local Dimming balances backlighting wherever your scenes need it for deeper black and enhanced contrast.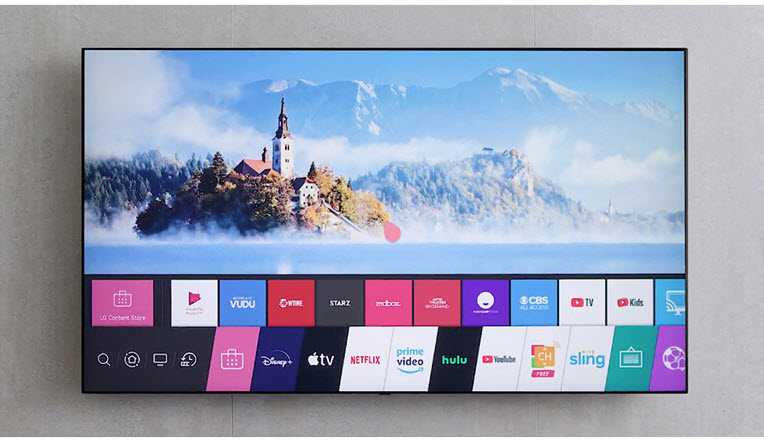 Your Guide to the Good Life
Curious about webOS? Take a quick tour
webOS is your portal to a world of entertainment. Learn about all the things you can do with your LG smart TV—easily stream your content, search for information and much more.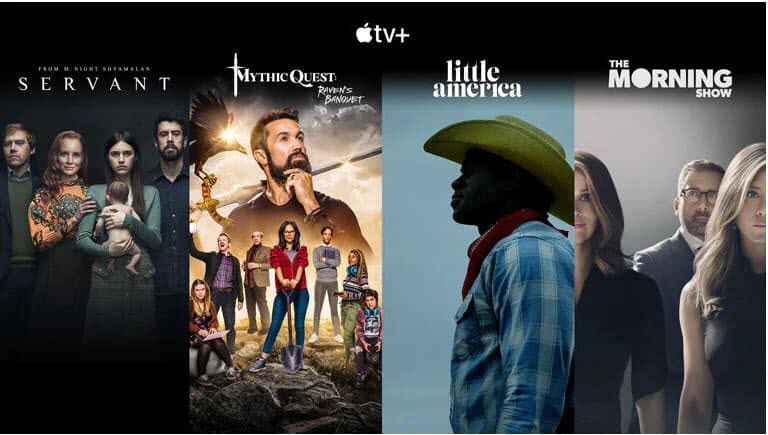 Apple Airplay 2 and HomeKit
The best of Apple is here
"Works with" Apple Airplay 2 and Apple HomeKit. Cast entertainment from Apple devices to your TV using Airplay 2, including Apple's vast library of Dolby Vision content. Also use your Apple devices to configure, customize, and control your smart home using HomeKit.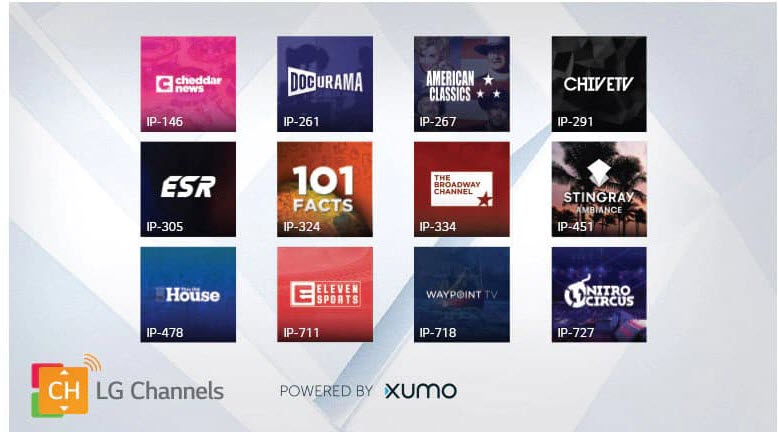 LG Channels
See more, stream more with LG Channels
LG NanoCell TVs are bringing more entertainment options than ever. LG Channels deliver free access to over 180 IP streaming channels offering movies, shows, breaking news, sports, comedy, and more—integrated alongside over-the-air channels and channel guide.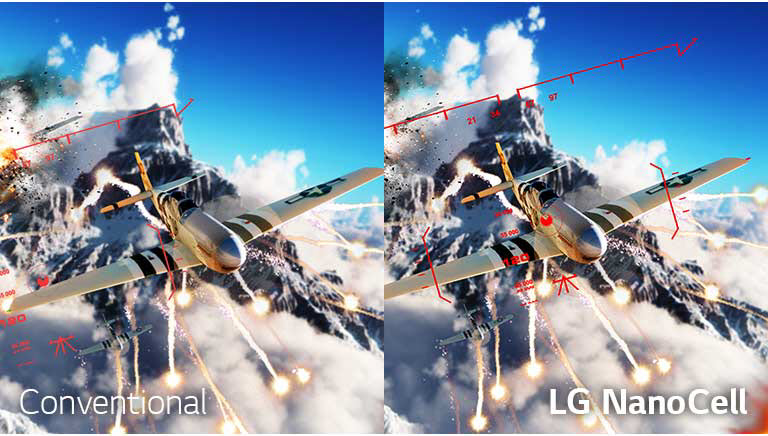 Low Input Lag
See gaming action as it's truly happening
With unbelievably low input lag, you can see the action in near real time. Now you have the upper hand—especially with multiplayer games—to respond to the action as it happens and before your rivals know what's going on.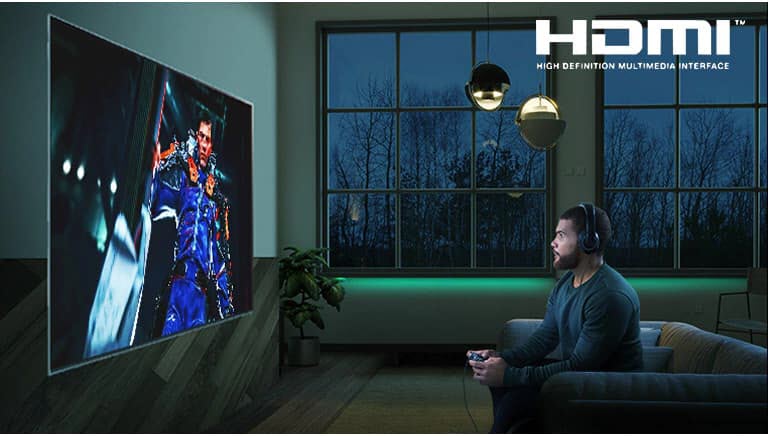 VRR, ALLM and eARC
HDMI speeds are faster than ever
A higher frame rate, VRR (Variable Refresh Rate), ALLM (Auto Low Latency Mode) and eARC (Enhanced Audio Return Channel) all meeting the latest HDMI specifications. These latest features allow fast-moving content in higher resolution and smooth, synchronized graphics. It's more lifelike gaming experience.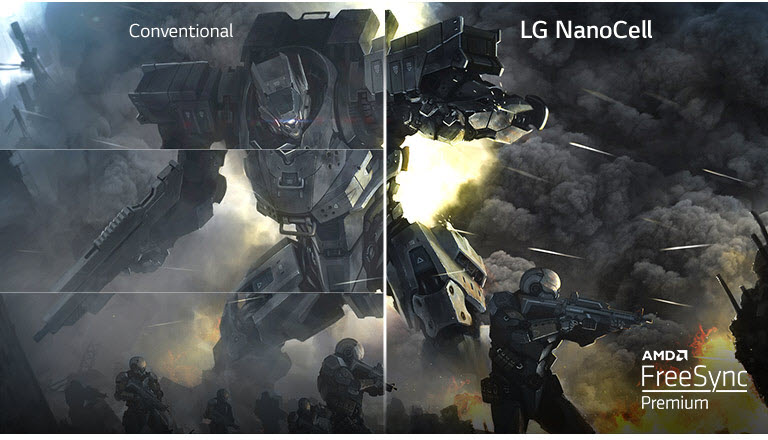 AMD FreeSync Premium
Gaming in sync from source to screen
See less disruption between your PC and your TV. FreeSync automatically raises or lowers your TV's refresh rate to match the source. Avoid tearing, reduce stuttering, and get the best in clear and smooth gaming.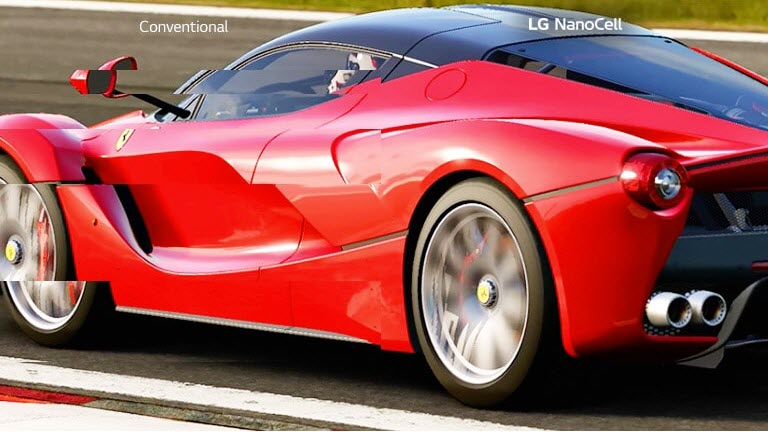 VRR (Variable Refresh Rate)
See more gaming action in real time
LG NanoCell TVs keep pace with all the action. Built to take multiple factors into account and match the refresh rate to your source to deliver the best graphics with minimal screen tearing for smoother gameplay and maximum gaming experience.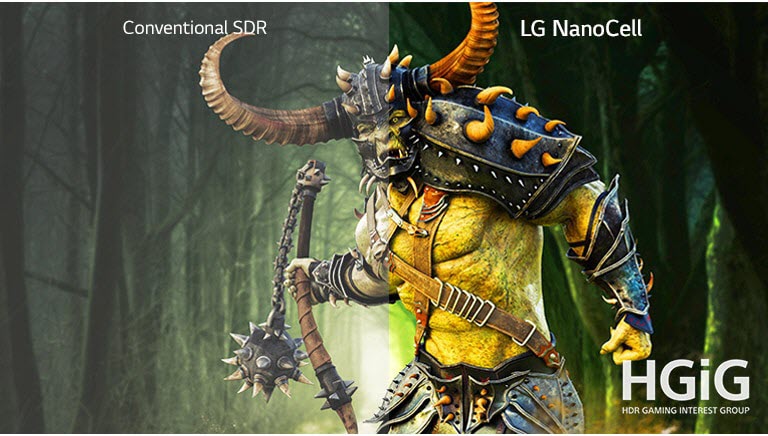 HGiG Profile for HDR Gaming
Turn up your HDR gaming experience
High Dynamic Range isn't just for movies. HDR gaming drops players right into the action for a new level of immersive gaming. LG has joined some of the biggest developers and tech companies in gaming to ensure the best HDR gaming experience.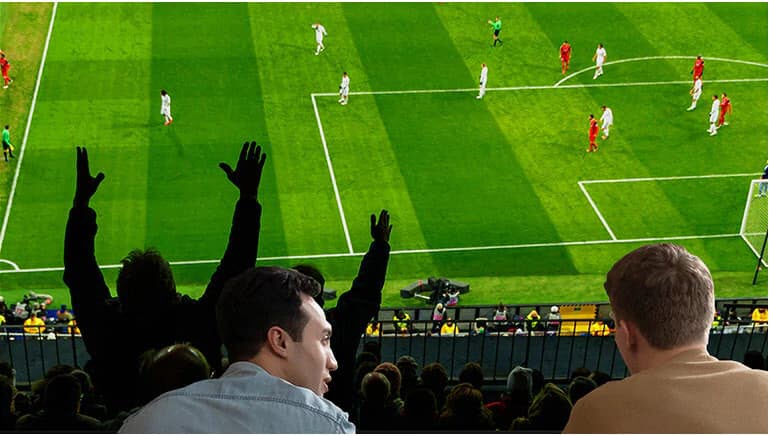 Ultra Large Screen
Sit a Real Stadium Stand
With an ultra large screen spanning 75-inches or more NanoCell TV brings the huge stadium straight to your home. See the detailed movements of players as if they are right in front of you.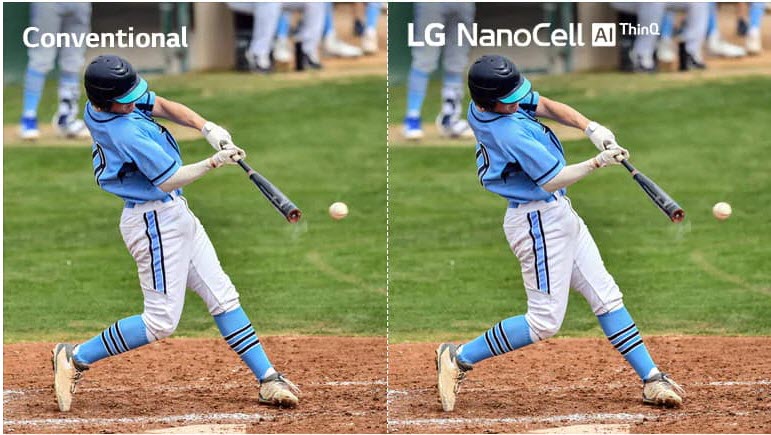 Motion Pro
Fluid motion puts you in the moment
Motion Pro is technology you see, but don't notice. It's our most advanced motion handling for fast movements in sports and action sequences. Kickoff returns look just as smooth at home as from 50-yard line seats, with less stuttering to slow down the big car chase.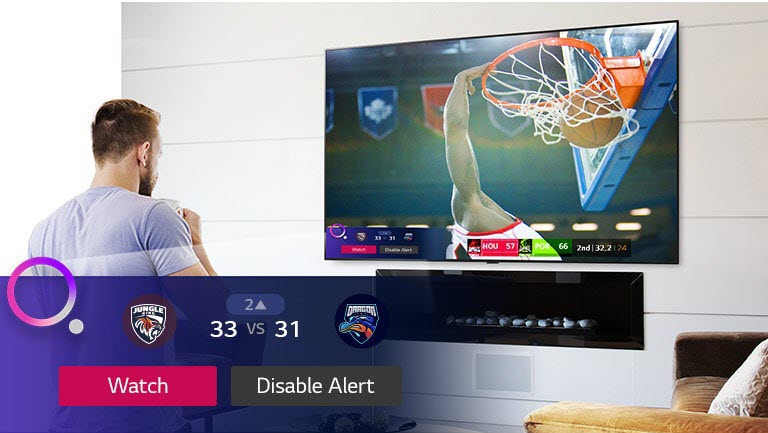 Sports Alert keeps you up to date on your favorite teams
Sports fans have a new way to stay informed. Sports Alert gives updates on your favorite teams, start times, and scores—even while you're watching other content. Easily switch to games without searching for the channel. NFL, NBA, MLB, NHL, Premier League and more—it's all here.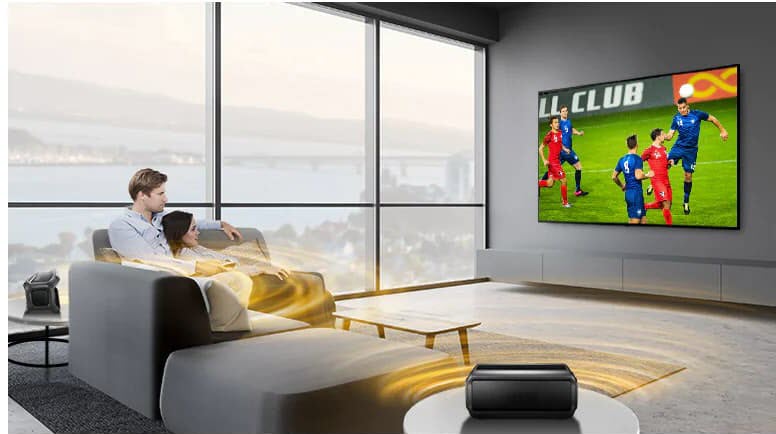 Bluetooth Surround Ready
Connect Bluetooth speakers for instant surround sound
Connecting LG Bluetooth speakers for wireless surround sound has never been easier. Connect up to two speakers, including LG XBoom Speakers (sold separately), for a true surround sound experience—not a wire in sight.
Notes:
* All images are for simulation only.
** Specifications and services may vary by model or region.