MEG X399 CREATION
CREATE YOUR MASTERPIECE
| | |
| --- | --- |
| 1 | Clear CMOS & BIOS FlashBack+ |
| 2 | USB 3.1 Gen1 Ports |
| 3 | Intel WiFi/ Bluetooth Module |
| 4 | Dual Intel LAN Ports |
| 5 | Golden audio jacks with S/PDIF |

6
Full Shield IO cover
Stunning looks, protecting the I/O ports.
7
Solid heatsink with RGB LED
Delivers best cooling, with RGB LED to customize colors.
8
Triple M.2 with M.2 Shield FROZR
Keeps 3x M.2 SSDs safe while preventing throttling, making them run faster.
9
Dual 8 Pin Power Connectors
Ensure adequate power supply to unleash ultimate multi-core CPU performance.
10
Core Boost
With premium layout and digital power design to support more cores and provide better performance.
11
PCI-E Steel Armor
Protecting VGA cards against bending and EMI
12
Audio Boost 4 with amplifier
Optimized audio solution by best components, with Nahimic support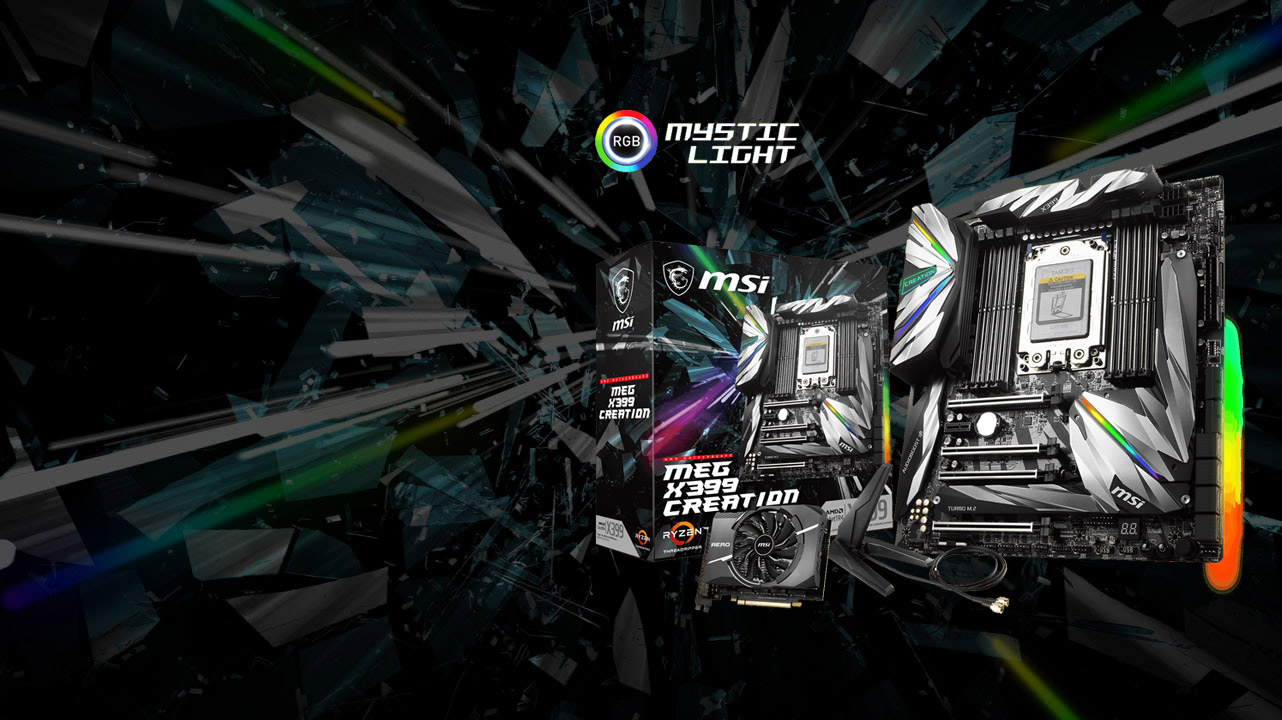 Maximum Power
19 phases digital power with heat-pipe heatsink design
Dual 8 pin power connectors
Core Boost
Maximum Temperature Control
10 x PWM fan control
3 x dedicate thermal sensors
M.2 Shield FROZR with Metal Shield
Maximum Storage
7 x Turbo M.2 with M.2 XPANDER-AERO
8 x SATA + 15 x USB 3.1 Gen1/Gen2 ports support
Maximum Data Transfer
Dual INTEL LAN with INTEL WIFI
Bandwidth management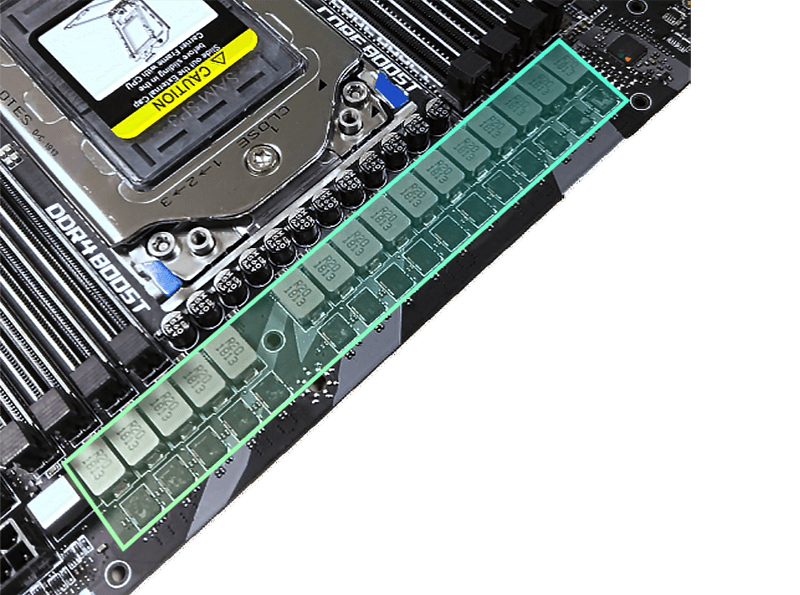 19 phases digital power with heat-pipe heatsink design
Providing a stable and reliable condition for designer is the most important thing. MEG X399 CREATION features incredible 19-phase PWM power design for the extreme 32 cores CPU. Combining premium PCB design with 16 DrMOS phases for the CPU core and 3 phases for SOC.

250W extended 16 phases power delivery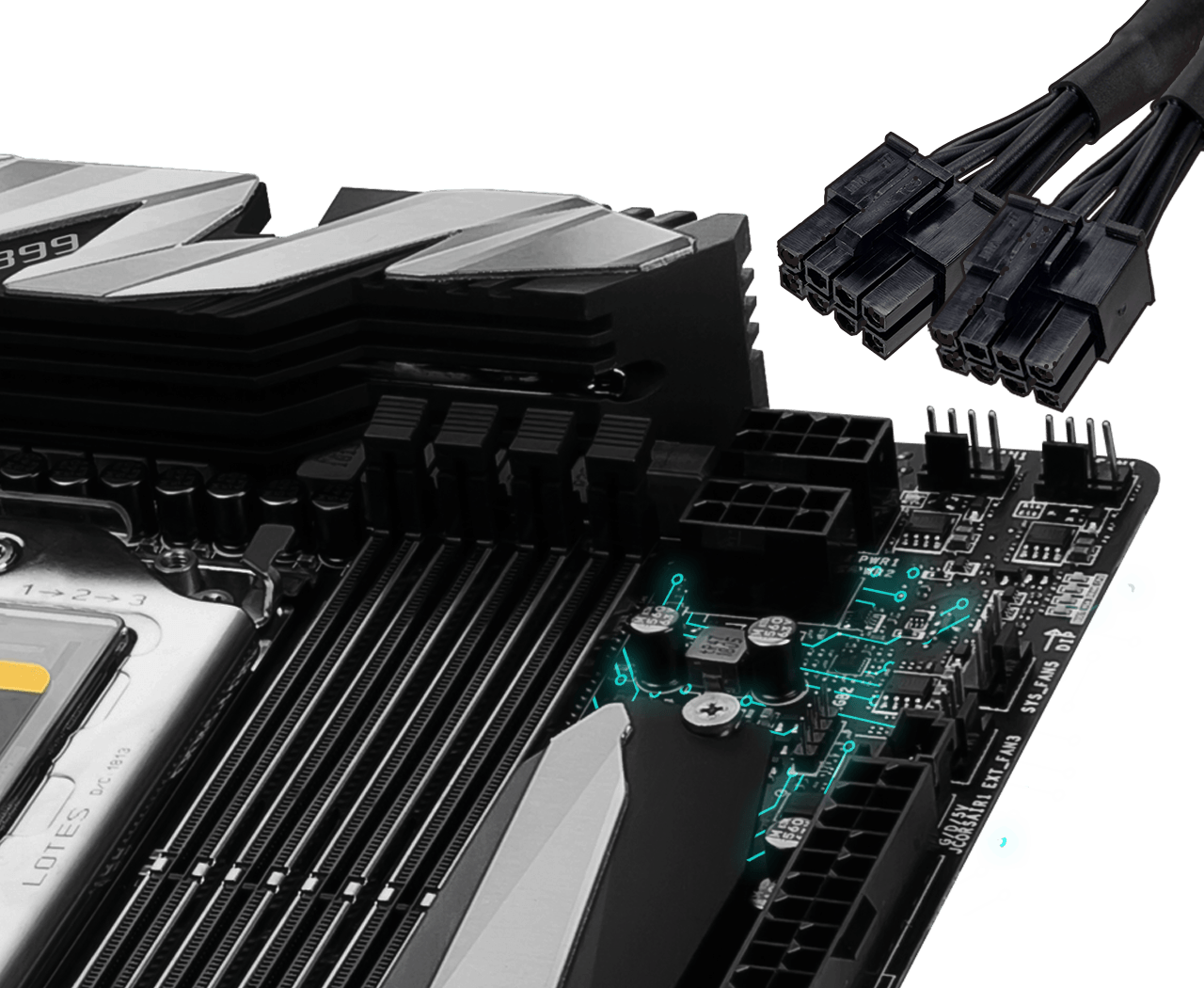 Dual 8 pin power connectors
Double power connectors delivering adequate power supply for multi-core CPU, unleash the ultimate performance with the most reliable motherboard for best user experience and extreme overclocking.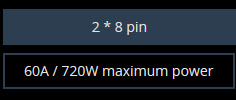 Core Boost
Core Boost technology combines MSI's premium layout and digital power design which allows for faster and undistorted current delivery to the CPU at pin-point precision. Not only supporting multi-core CPU, also creating the perfect conditions for your CPU overclocking.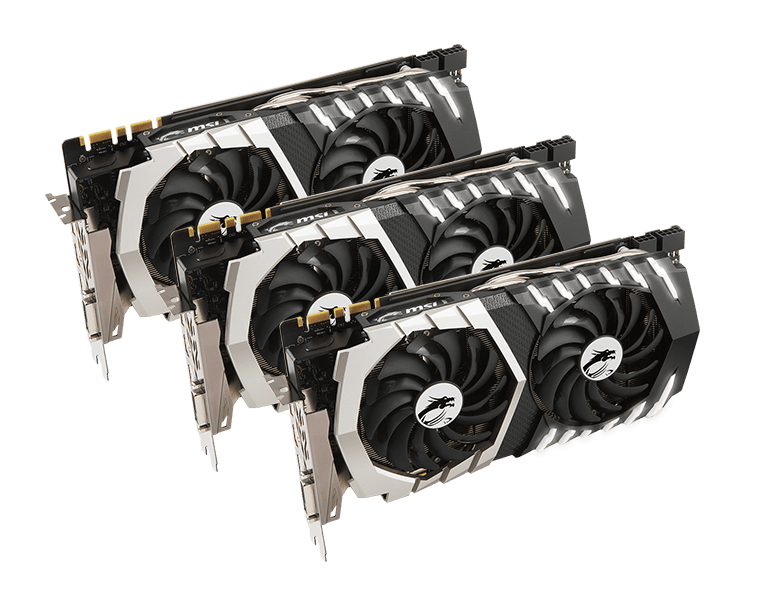 Multiple GPU supports and steel armor
MEG X399 CREATION supports multiple GPU solution. Optimal PCI-Express slot placement allows for better fitting and airflow. That way, you can enjoy the best graphics at the highest framerate jumping from your screen when running an NVIDIA SLI or AMD CrossFire setup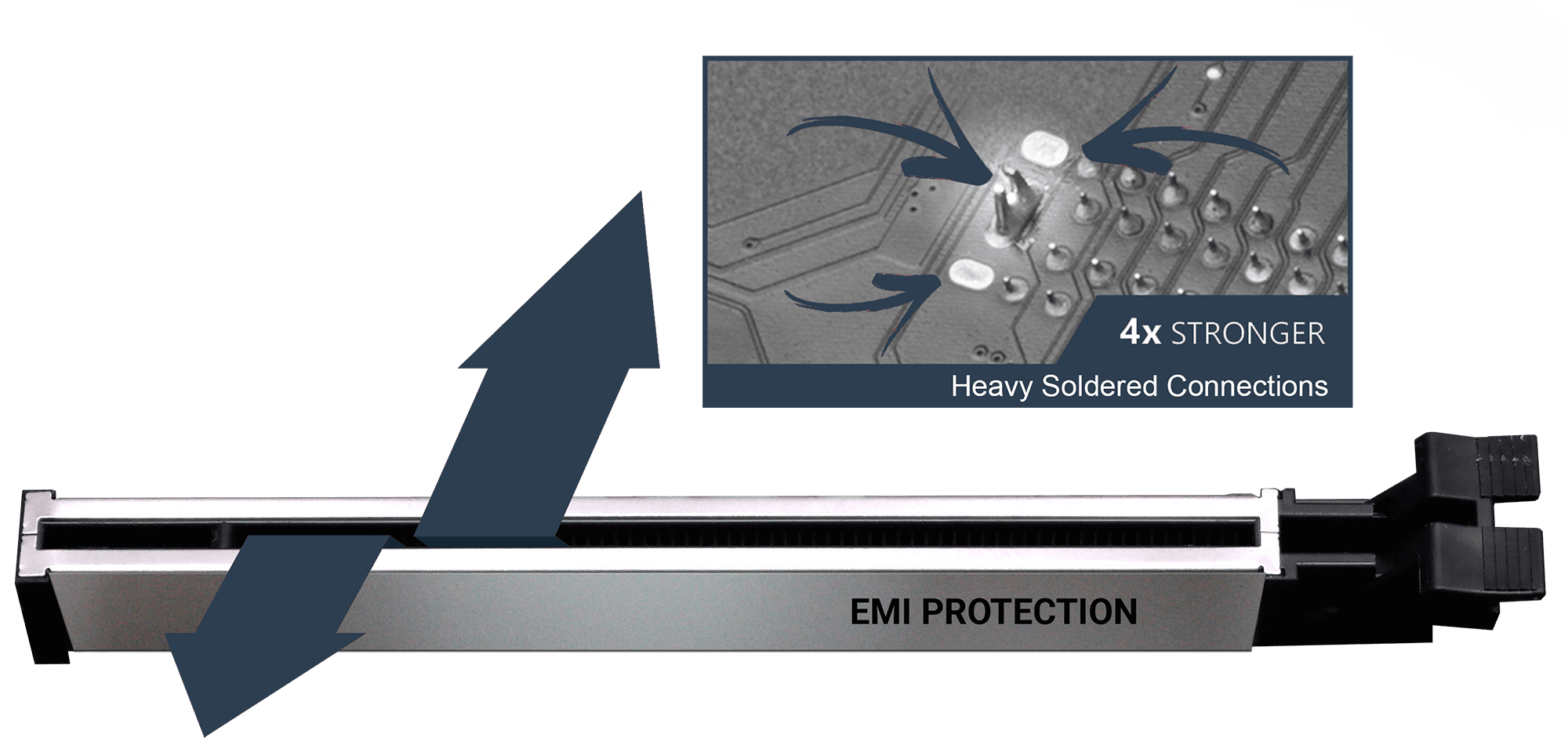 Steel Armor has more solder points on the PCB for more strength and protects the PCI-Express signals against electromagnetic interference for a stutter-free user experience.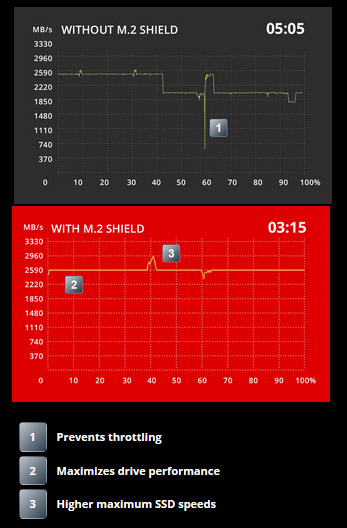 Triple Turbo M.2 with M.2 Shield FROZR
Cooling your NVMe SSD delays throttling which results in higher overall performance. Part of the motherboards heatsink design which helps avoid SSD throttling by offering the best thermal protection.
Results may differ, delayed throttling will depend on used setup.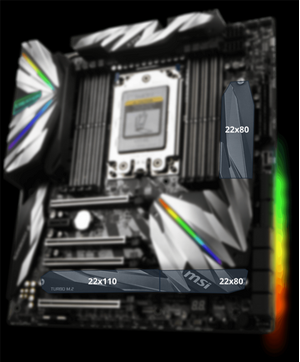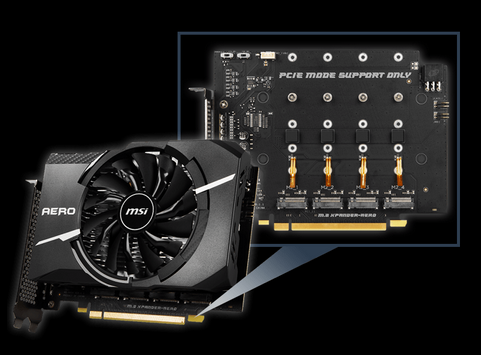 M.2 XPANDER-AERO
Triple Turbo M.2 with M.2 Shield FROZR you can find out on MEG X399 CREATION. Furthermore, another exclusive accessory in the packing, the M.2 XPANDER-AERO increase your system storage speed and capacity with the exclusive active thermal solution.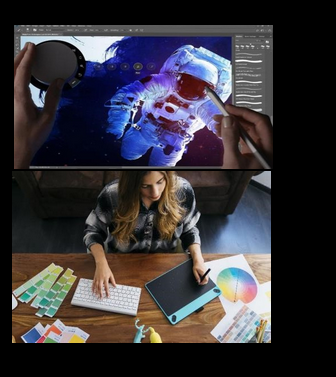 Good craftsmanship depends on use of the right tools
A great designer can't do anything without professional equipment, MEG X399 CREATION featuring AMD Turbo USB, Front Type-C 3.1 gen 2 and tons of USB 3.0 / 2.0, providing excellent performance for your multiple devices
Keyboard
Mouse
Speaker
Headset
WebCAM
Graphics tablet
Printer
Scanner
Digital camera
Pen drive
Mobile phone
Portable charger
Card reader
USB light
USB fan
Audio Boost 4 with Nahimic 3
Audio Boost 4 lets you enjoy the purest sound quality in both stereo and surround sound. A dedicated Hi-Def ALC1220 audio processor delivers 32-bit/120dB HIFI sound quality, to make sure you experience studio grade audio quality. For sound designer, there is no distortion cause you are using the widespread high quality audio chipset.