Are you an E-Blast Insider?
Get Educated
Make informed decisions with expert advice. Learn More

Shop without retyping payment details. Secure shopping made faster.
Check out with PayPal.
ASRock X99 Professional LGA 2011-v3 Intel X99 SATA 6Gb/s USB 3.0 Extended ATX Intel Motherboard
Intel X99
Core i7 (LGA2011-v3)
DDR4 3400+(OC)*/ 2933(OC)/ 2800(OC)/ 2400(OC)/ 2133
Fatal1ty X99 Professional
The Ultimate Gaming Powerhouse that Supports up to 1300W.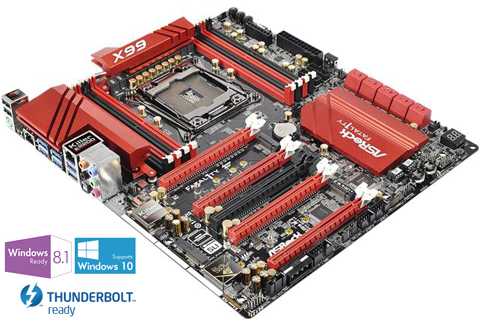 The ASRock Fatal1ty X99 Professional is built with the finest components, employs the industry-leading technologies and boasts an array of performance-enhanced features. To build your game rig, build it with the ASRock Fatal1ty X99 Professional.
Key Features at a Glance
ASRock Super Alloy
Gaming Armor
Supports Intel Core i7 and Xeon 18-Core Processors Family for the LGA 2011-3 Socket
Digi Power, 12 Power Phase design
Supports Quad Channel DDR4 3400+(OC), with maximum capacity up to 128GB
Supports DDR4 UDIMM ECC*, RDIMM Memory

*It requires DDR4 ECC x8 (8 bit) RDIMM / x8 (8 bit) UDIMM with Intel Xeon Processors E5 Series, but not include x4 (4 bit) RDIMM/ x4 (4 bit) UDIMM.

5 PCIe 3.0 x16, 1 Half Mini-PCIe
Supports AMD 4-Way CrossFireX and NVIDIA 4-Way SLI
7.1 CH HD Audio with Content Protection (Realtek ALC1150 Audio Codec), Supports Purity Sound 2 & DTS Connect
Intel Gigabit LAN + Qualcomm Atheros Killer LAN
10 SATA3, 1 Ultra M.2 (PCIe Gen3 x4), 1 M.2 (PCIe Gen2 x4 & SATA3)
11 USB 3.0 (4 Front, 6 Rear, 1 Vertical Type A), 6 USB 2.0 (4 Front, 1 Rear, 1 Fatal1ty Mouse Port)
1 COM Port Header, 1 Thunderbolt AIC Connector
Supports ASRock HDD Saver Technology, Full Spike Protection, ASRock Cloud, APP Shop, F-Stream, Key Master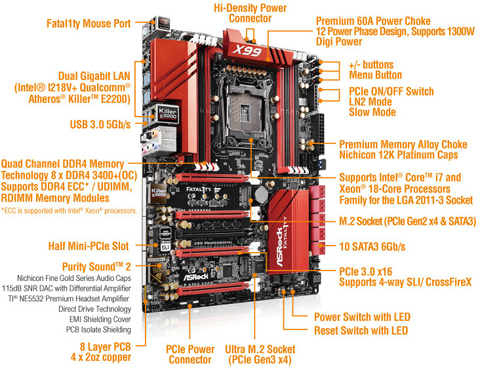 Killer E2200 Gaming Networking
ASRock Killer Series features the Killer E2200 Intelligent Networking Platform which is built for maximum networking performance for online games and high-quality streaming media. Featuring Advanced Stream Detect, Killer E2200 automatically detects and accelerates game traffic ahead of other network traffic for smoother, stutter-free in-game performance and the competitive edge. With this exclusive, automatic traffic prioritization, games and real-time chat get priority over low-level system chatter, giving you the lowest latency for game data on the most controllable network hardware available.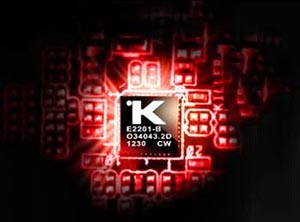 Fast Networking Performance
The Killer E2200 delivers faster networking performance for time-sensitive UDP (User Datagram Protocol) based applications, such as online games and high quality media streaming.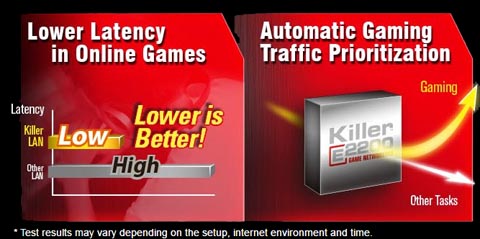 Killer Network Manager
Use Qualcomm Atheros Killer Network Manager to classify and prioritize online games, HD video and high quality audio for better quality and fewer interruptions in your online experience.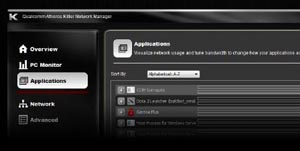 See which applications are hogging bandwidth and tune performance for each, so they don't interfere with your online gameplay or other streams. Monitor and manage the health and performance of your gaming rig with graphical displays, detailed logging and complete redesigned user interface.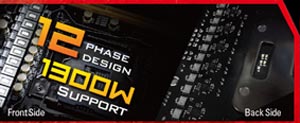 12 Power Phase Design – Up to 1300W Support
This flagship motherboard boasts a whopping 12 Power Phase Design with 24 Dual-N MOSFETs, which can reach up to an unearthly 1300W support, so that users may overclock and squeeze out every drop of performance effortlessly.

Ultra M.2 (PCIe Gen3 x4)
The World's Fastest M.2 Socket - PCIe Gen3 x4
The onboard M.2 socket is a new interface for connecting Next Generation Form Factor (NGFF) SSDs or other devices. ASRock is the first in the world to implement PCIe Gen3 x4 M.2 socket on motherboards. The ultimate Ultra M.2 interface pushes the speed up to 32Gb/s which is 6X faster compared to other M.2 Gen2 x1 solutions that are limited to 5Gb/s.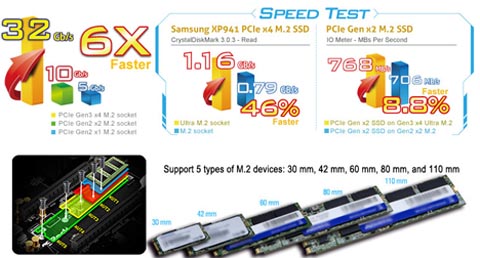 M.2 Socket (PCIe Gen2 x4 & SATA3)
For the users who would like to equip dual M.2 modules, ASRock offers this M.2 socket that supports M.2 SATA3 6Gb/s and PCI Express modules up to Gen2 x4 20Gb/s, which is 4X faster compared to other M.2 Gen2 x1 solutions.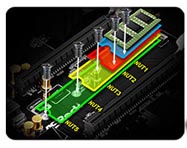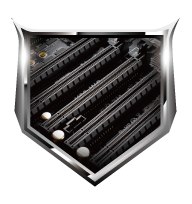 Supports NVIDIA 4-Way SLI, AMD 4-Way CrossFireX
Supports NVIDIA 4-Way SLI, AMD 4-Way CrossFireX This motherboard comes with more than enough PCIe slots that support multi-GPU 4-Way SLI and 4-Way CrossFireX at x8/x8/x8/x8 mode.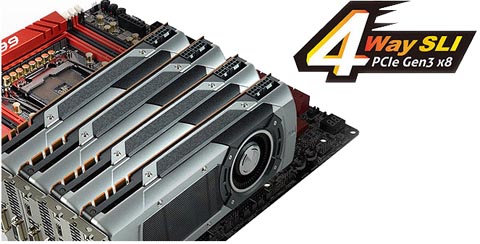 Aluminum Alloy Heatsink Design
The extra-large aluminum alloy heatsinks take away heat dramatically. As the MOSFETs and chipsets areas are well covered by these heatsinks to protect them from overheating, MOSFET and chipsets can perform with lower temperature, and your motherboard and system will be more stable and reliable.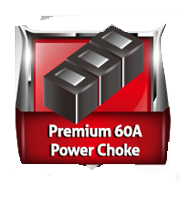 Premium 60A Power Choke
Compared to traditional chokes, ASRock's new-gen premium power chokes effectively increase up to 3 times better saturation current, providing enhanced and improved Vcore voltage to the motherboard.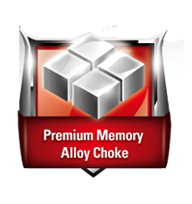 Premium Memory Alloy Choke
Specially designed for memory power delivery, the new-gen alloy chokes feature a highly magnetic and heat resistant design, thus delivering more stable and reliable power to the motherboard.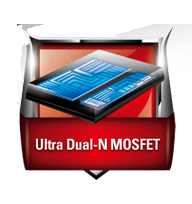 Ultra Dual-N MOSFET
Combining two silicon dies into one MOSFET, Ultra Dual-N MOSFET provides larger die area and lower Rds(on), so the power supply for the CPU Vcore is more efficient.

Nichicon 12K Platinum Caps
Supreme 12K platinum capacitors have lifespans of at least 12,000 hours. Compared to other counterparts on high-end motherboards that merely have lifespans of around 10,000 hours, ASRock applied Nichicon 12K Platinum Caps that offer 20% longer lifespans and provide more stability and reliability.
Tested under industry standard 105 degree Celsius ambient temperature.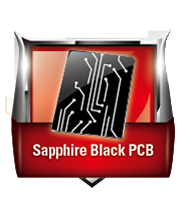 Sapphire Black PCB
Pure black PCB appearance. The new Sapphire Black PCB represents rock-solid quality and gives the motherboard a more mysterious touch.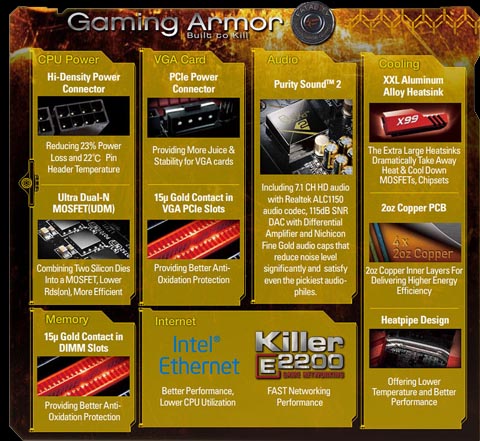 Supports DDR4 ECC / RDIMM Memory Modules
This motherboard is capable of supporting DDR4 ECC x8 (8 bit) RDIMM/x8 (8 bit) and UDIMM memory modules which deliver server-grade performance and durability for high-powered computing systems.
* ECC is supported with Intel Xeon processors.
128GB Memory Support
Designed to meet the maximum computing power system, this motherboard adopts Quad-Channel 8 DDR4 DIMM slots. Each slot supports 16GB memory module, thus delivering a maximum capacity up to 128GB.
* 128GB memory is supported with x8 (8 bit) memory modules.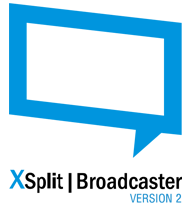 XSplit
XSplit Broadcaster is a desktop application designed to make your multimedia broadcasting, live-streaming and recording a lot easier and more fun. XSplit Gamecaster is a simplified version of XSplit Broadcaster. XSplit Broadcaster & XSplit Gamecaster 3-month premium license bundle is given for FREE! A US$ 24.95 value! (www.xsplit.com/redeem)

Orbweb ME
Your Personal Cloud, Easy and Always Connects
ASRock Cloud* technology makes your mobile devices connect to your PC seamlessly and supports multi devices for accessing File Explorer cloud service simultaneously! A one-year subscription to Orbweb.ME Professional version, a personal cloud service, is offered. It allows you to get connected with your PC's files, music, photos, and video clips remotely with tablets anytime, anywhere. Plus an additional one-month upgrade to Orbweb.ME Ultimate package with Remote Desktop function is also available. Now, download Orbweb Me Host, enter ASRock Cloud promotion code "ASROCK", ASRock's users are allowed to enjoy all services above.
Personal Cloud for Everyone
Cloud service should be simple and personal. Don't take time to upload the files to the public cloud again. Stop spending money on setting up another NAS device you don't know. Orbweb ME's file browser is your solution to zero adaption, managing your folders and files in the cloud. Accessing and exchanging files instantly among all of your PCs and storages. All your folders and files are sitting just where you know they are.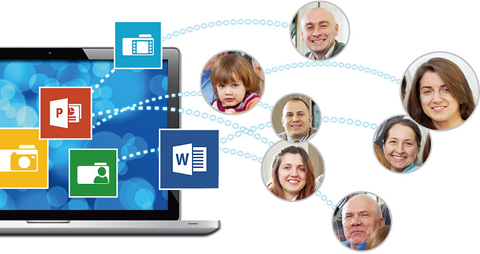 Media Library and Streaming
Orbweb Personal's media library takes care of your media content. Organize all your photos, videos and music across your PCs and online storages. Diverse, intuitive and smart sorting help finding desired movies in few clicks. Progressive streaming lets you enjoy your music collection almost no download time. Web browser based and mobile app portal keep you connected from any device any time.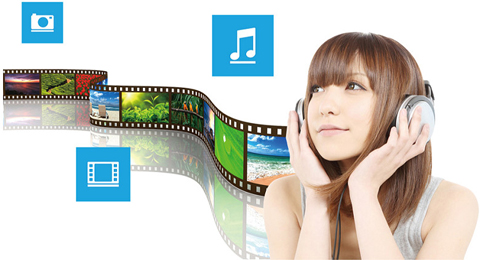 Access File Explorer from Multiple Devices
Orbweb ME allows you to access your own personal File Explorer from multiple devices, bringing your tablets, laptops and PC together. Forgot an important file in your computer at home which you need for the next meeting? Another hard day hiding in the office bathroom, missing your massive collection of funny videos and music clips? You can get it all by connecting your tablets or laptops to access File Explorer and immerse into the paradise in few seconds.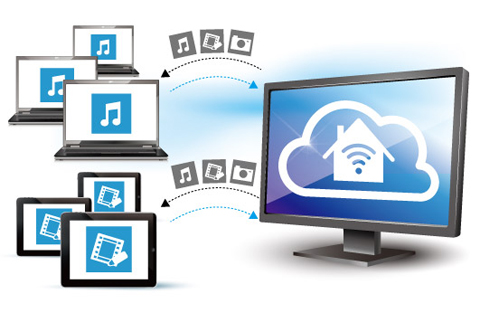 Remote Desktop Anywhere
Laying in the bedroom or sitting in the office, tablet in your hands just becomes smarter. Pick up any work sheet left in the office or start any application from you home PC. Orbweb ME's remote desktop not only mobilizes your PC but also empowers your tablet. No matter the device, No matter the location, Orbweb ME always keeps your PC by you.
Wake On WAN
The latest technology that WOWs you with the ability to wake up your PC remotely over the internet. Turn your PC on/off only when you need to. Keep your PC healthy and save energy at the same time.
* Only for certain motherboards that support wake on wan
* Orbweb ME is provided by Kloudian Systems Inc. Restriction may apply and the offer is subject to change, termination or discontinuation by Kloudian Systems Inc. without prior notice.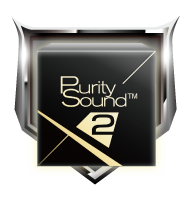 Purity Sound 2
Purity Sound 2 includes 7.1 CH HD audio with Realtek ALC1150 audio codec, 115dB SNR DAC with Differential Amplifier, TI NE5532 Premium Headset Amplifier, cap less Direct Drive technology, EMI shielding cover, PCB isolate shielding and DTS Connect. As Nichicon audio capacitors are what every audiophile has been longing for on a PC, ASRock applied these high quality capacitors for Purity Sound 2.
This frequency response chart was tested with 32 ohm normal headphones. It indicates how traditional audio solution's frequency response drops drastically at low frequencies. Compared to traditional audio solution's (2.0dB) at 20 Hz bass low freq area, Purity Sound 2 still maintains its frequency response (0.4dB) and provides better bass with the TI NE5532 amplifier, improving the bass quality by 20% (1.6dB)!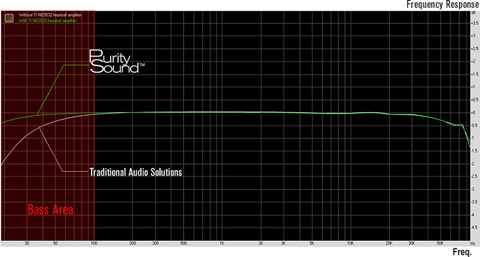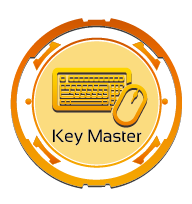 Key Master
What good is a weapon if you are unable to wield it proficiently? Key Master consists of two major features, Sniper Key and Macro Key. It can enhance your mouse and keyboard with customizable macros, sniper modes, key repeat rates and repeat delay, turning your boring old keyboard and mouse into lethal weapons. Key Master may be prohibited by some games. Disabling Key Master is suggested if it violates the game's end user license agreement.
Sniper Key - Use Sniper Key to shift the mouse speed when you're in sniper mode, it will greatly sharpen your accuracy.

Macro Key - Tired of those repetitive keystrokes? Create your own set of keyboard hotkeys and macros with Macro Key to save the trouble.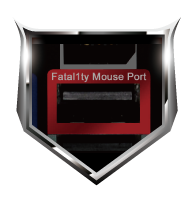 Fatal1ty Mouse Port
Fatal1ty Mouse Port is a customizable technology for PC gamers that is a part of F-Stream. After plugging the USB mouse into the Fatal1ty Mouse Port and running F-Stream, gamers can use Fatal1ty's personal preferred mouse polling rate at 500 Hz. F-Stream also provides the flexibility for gamers to adjust the mouse polling rate from 125 Hz to 1000 Hz. This is helpful for professional gamers to experience smoother gameplay and faster response time.
*Limitations:
1. Fatal1ty mouse port supports USB 1.1 mice.
2. Some mice might not support polling rates up to 1000Hz.
3. Some wireless USB mice might not be supported by Fatal1ty mouse port.
4. Fatal1ty mouse port does not support USB mice connected to a USB hub.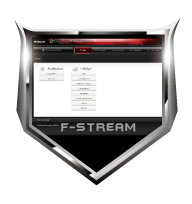 F-Stream
F-Stream is Fatal1ty's multi-purpose software suite with a new interface, more new features and improved utilities, including Key Master, Fatal1ty Mouse Port, EZ OC, Auto Tuning, XFast RAM, OC Tweaker, System Browser, Live Update, Tech Service and a whole lot more!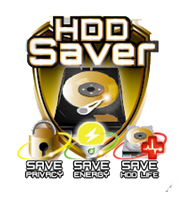 HDD Saver Technology
There's a dedicated 4-pin HDD Saver Connector placed near the SATA ports. By connecting it to the HDDs, you can shut down or turn on the HDDs via software when needed. HDD Saver Technology secures more privacy, saves more energy, and extends HDD life.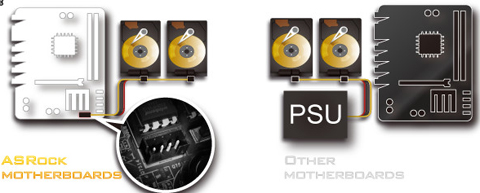 Use the Hotkey [Ctrl + Alt + S] to run HDD Saver under OS.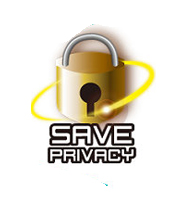 Once you shut down your connected HDDs, they will disappear from your file explorer screen. Therefore other people won't even know these HDDs existed, nor can they access your private data stored on these HDDs. You can protect your privacy easily.
- Shut down and hide up to 2 HDDs for privacy when needed
- Without HDD Saver Technology, all HDDs are visible all the time. Your privacy is NOT protected!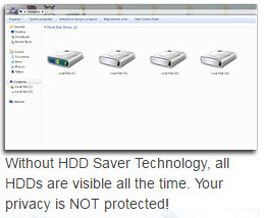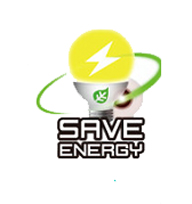 Many HDDs are used for storing data only, while ODD is not frequently used. However, these occupied HDDs/ODD still consume a lot of energy and increase the internal temperature of the chassis when idle. This eco-friendly design allows you to shut down those devices for saving more energy. You can turn them back on anytime you need them.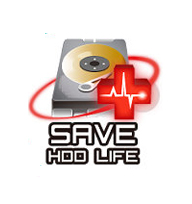 It is always annoying when your HDDs fail, not to mention the loss of your precious photos, videos, data, etc. By avoiding switching your HDDs on and off frequently, you can protect them from any potential damage and prolong your HDDs' life.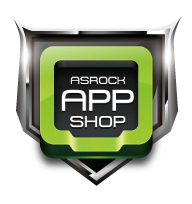 ASRock APP Shop
ASRock APP Shop is designed for your convenience. Various apps and support software are provided for users to download. You can easily optimize your system and keep your motherboard up to date with ASRock APP Shop.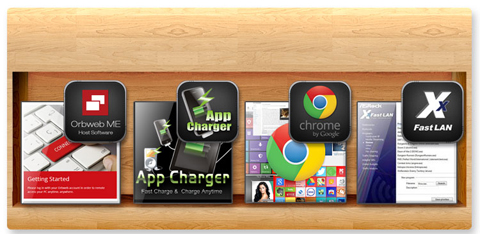 ASRock APP Shop is the only all-in-one software package that delivers you the most practical PC apps and tools, in one integrated interface – from ASRock exclusive tools to the most update-to-date options of the latest technology.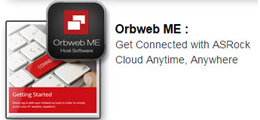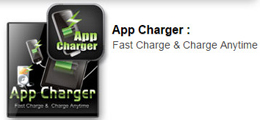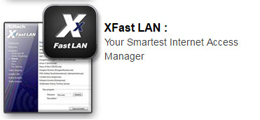 Thunderbolt 2 Ready
This motherboard has been certified with an ASUS ThunderboltEX II and is compatible with other third party Thunderbolt devices as well. With the Thunderbolt 2 Add-in-Card, it may support up to six daisy chained Thunderbolt devices up to 20 Gbps.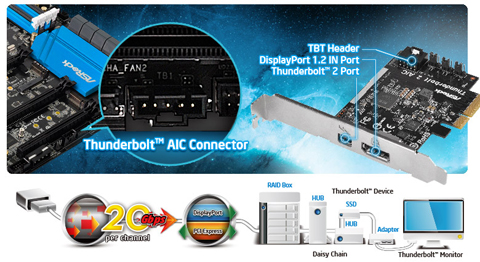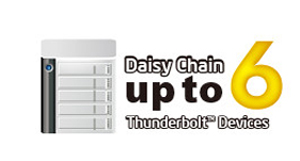 ASRock Thunderbolt Technology Expert
Up to 20 Gbps: The fastest connection to your PC
Bi-directional data transfer with PCI Express and DisplayPort
Daisy Chain: Up to 6 Thunderbolt devices
Large, high-resolution displays (Supports 4K)
(Connecting to a graphics card)
*Thunderbolt AIC is not included in the motherboard package. Product images for reference only.
**Please update to the latest BIOS to support Thunderbolt technology.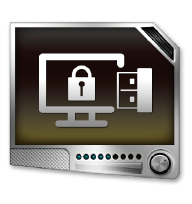 USB Key
In a world where time is money, why waste precious time everyday typing usernames to log in to Windows? Why should we even bother memorizing those foot long passwords? Nobody has time for that! Just plug in the USB Key and let your computer log in to windows automatically!
Restart to UEFI
Fast Boot is so fast that it is impossible for users to enter the UEFI setup utility during POST. Therefore, ASRock Restart to UEFI technology allows users to easily enter the UEFI setup utility automatically when turning on the PC next time. It is designed for those who constantly need to enter the UEFI setup utility.
ASRock OMG (Online Management Guard)
Limit and control your children's time spent on the internet. ASRock OMG (Online Management Guard) technology allows you to establish an internet curfew or restrict internet access at specified times. Administrators are able to schedule the starting and ending hours of internet access granted to other users.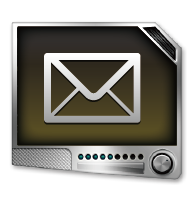 UEFI Tech Service
Contact ASRock Tech Service by sending a support request from the UEFI setup utility if you are having trouble with your personal computer. Users may try to choose the category of the issue they have encountered, describe the problem in detail, and then attach an optional picture or log file for ASRock's technical support team.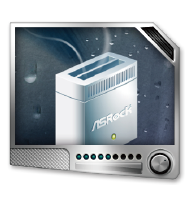 Dehumidifier
Dampness kills most electronics, so it's a better idea to keep your personal computer dry. Now users may prevent motherboard damages due to dampness by enabling Dehumidifier. When it is enabled, the computer will power on automatically to dehumidify the system after entering S4/S5 state.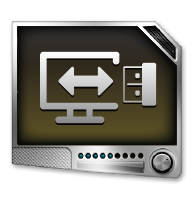 Easy Driver Installer
For users that don't have an optical disk drive to install the drivers from ASRock's support CD, Easy Driver Installer is a handy tool in the UEFI that installs the LAN driver to your system via an USB storage device, then downloads and installs the other required drivers automatically through the internet. Completely no CD or optical disk drive required!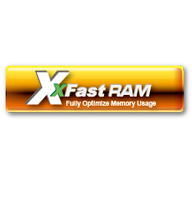 ASRock XFast RAM
ASRock XFast RAM fully utilizes the memory space that cannot be used under Windows 32-bit operating systems. It shortens the loading time of previously visited websites, making web surfing faster than ever. And it also boosts the speed of Adobe Photoshop 5 times faster. Another advantage of ASRock XFast RAM is that it reduces the frequency of accessing your SSDs or HDDs in order to extend their lifespan.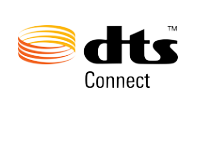 DTS Connect
Tired of listening to crappy audio that makes your ears bleed? Experience high-quality surround sound from your personal computer. DTS Connect is a blanket name for a two-part system, including DTS Interactive and DTS Neo:PC, it is used on the computer platform only, in order to convert PC audio into the DTS format.
Warranty & Returns
Warranty, Returns, And Additional Information
Warranty
Limited Warranty period (parts): 3 years
Limited Warranty period (labor): 3 years
Manufacturer Contact Info
LOADING...