Jumping out of the general market product level and moving towards an eSports style, most have excessive designs and exaggerated styles.

Our products follow a simple style, pay attention to details, strive to improve the quality and texture, and expect to go out of the route of different general market products.

Product features maintain the usual company strategy and achieve a perfect balance in product quality, performance and cost.
Aluminum Heat Spreader

• Geometric stamped aluminum facets.
• Various surface treatment processes to show your unique personal style.
• Efficiently dissipates heat from memory chips to ensure performance and stability at high clock speed.
• Color options to enhance your build.
• Low-profile design; easily in most small-form-factor builds.
• Translucent light guide by sputter deposition (RGB).
Blade RGB Series


• Internal thermal sensor to monitor the temperature.
• Low-profile design with a vacuum evaporation coating light bar.
• Built-in unique blade flash RGB lighting effects.
• Support Asus Aura Sync.
• Support MSI Mystic Light Sync.
• Support Gigabyte Fusion.
• Support AsRock PolyChrome.
Fully control and customize the 8-zone RGB lighting through Asus, MSI Gigabyte, and AsRock Sync Software.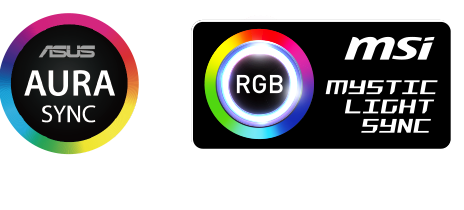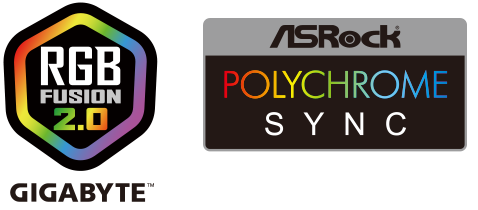 Performance

• Various speed options from 4800MHz to 7000Mhz for your next adventure.
• Hand-sorted memory chips, high quality IC with stable performance.
• High performance PCB to ensure the stability at high frequency.
• Intel XMP 3.0 Automatic O.C. Technology.
• Compatible with Intel & AMD.
• 100% Burn-In Test and Multi-Platform Compatibility Test.
The DDR5 form factor is optimized for the latest DDR5 system and offers higher frequencies, greater bandwidth, and lower power consumption than DDR4 modules. OLOy DDR5 modules are compatibility tested across the DDR5 system for reliability and performance. There is XMP 3.0 support for trouble-free automatic overclocking.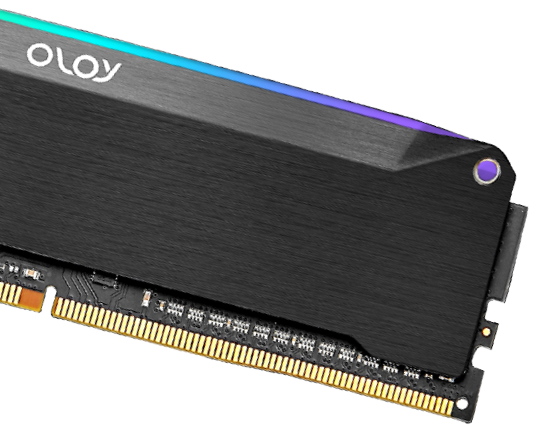 Environment-Friendly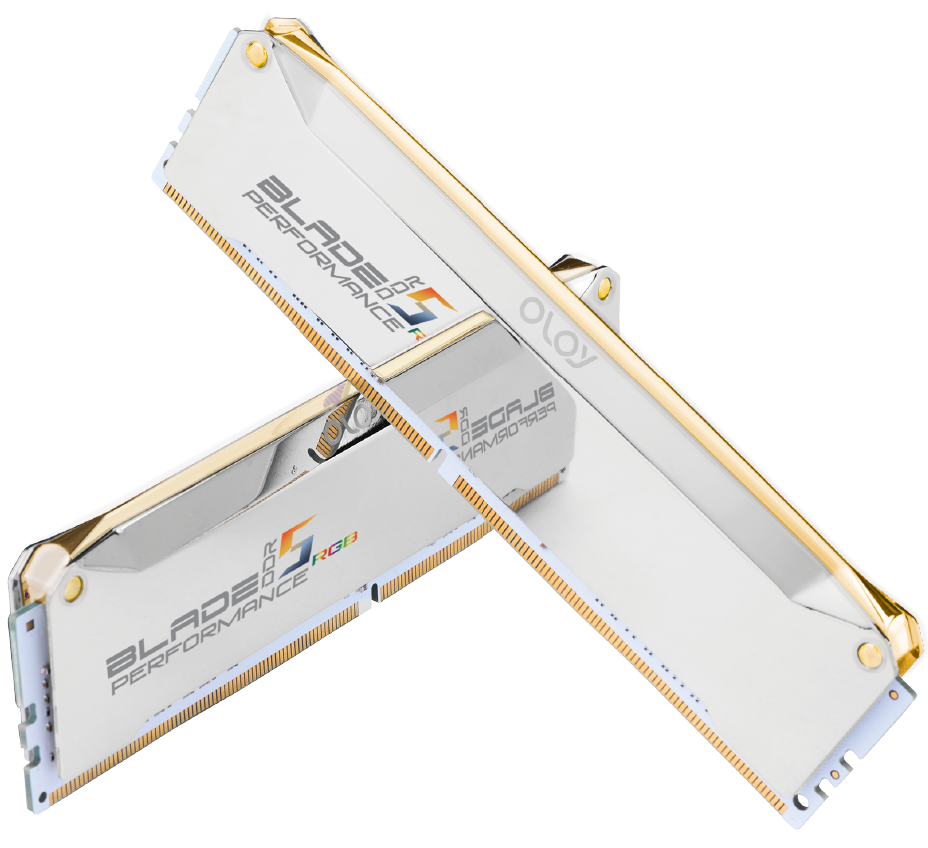 • Energy saving, ultra-low working voltage with minimum 1.1V.
• Eco-friendly digital printing.
• The external heat dissipation module is made of high-quality aluminum that is stamped and formed in one piece, displays synchronized RGB and a unique light guide original design, and exudes a unique texture and style.
• Concise and neat, low-key and introverted, reveals a sharp edge.
Blade makes you invincible.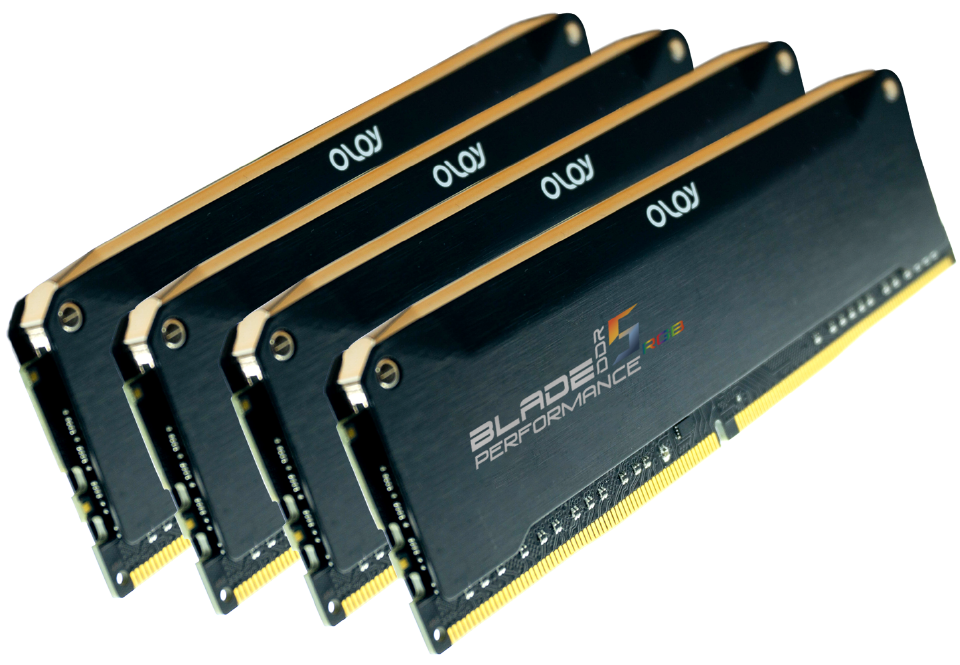 Specifications

| | |
| --- | --- |
| Memory Size | 8G/8Gx2/16G/16Gx2 |
| Freq. | 4800 MHz - 7000 MHz |
| | |
| Voltage | 1.1V - 1.4V |
| Interface | DDR5 288-pin |
| RGB Sync | Asus, Gigabyte, MSI, AsRock (RGB Model) |
| O.C. Profile | XMP 3.0 |
| Warranty | Limited Lifetime Warranty |
| Place of Origin | Taiwan |
| Feature | 1. 100% Function Test. |
| | 2. Multi-Platform Function Test. |
| | 3. Adoption of original chips. |
| | 4. Approved by leading motherboard manufacturers. |