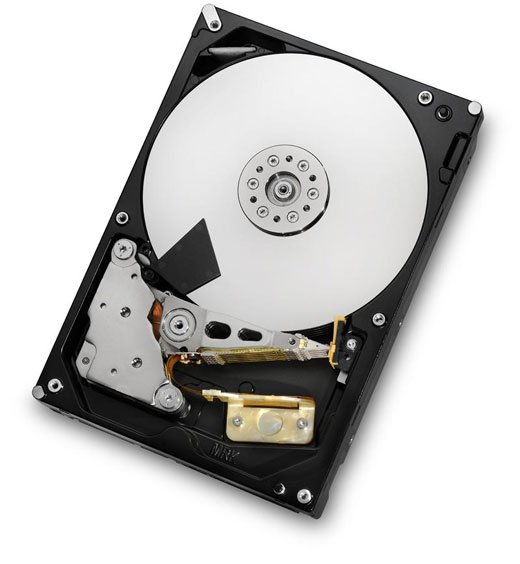 HGST MegaScale DC 4000.B
Innovation to Support Low-workload Applications
The HGST MegaScale DC 4000.B is designed to meet the needs of the scale-out data center where low-power, high-capacity, cost-effective storage is essential. It runs at 5,700 RPM (officially dubbed CoolSpin), features 64 MB cache, and interfaces with host via SATA 6Gbps.
MegaScale DC addresses low application workloads that operate within 180TB per year. Typical low-workload applications include multi-drive replicated environments, disk-to-disk backup and restore snapshots, online archives, big data stores and long-term data retention that benefit from low-cost or energy usage.
Understanding Workload is Key
HGST offers a comprehensive product portfolio to address the different workloads within the data center so our customers can maximize their return. When selecting hard disk drive, it's important to consider the application workload. Workload is defined as the amount of work stress the HDD can endure during normal operating conditions. To achieve high storage density, components within the hard drive chassis move with precision. This complex engineering requires that HDDs have an optimized design rated for a specific usage time and workload range. Our products have the highest reliability ratings for the rated workloads. To ensure optimal efficiency, it's critical that data center managers make informed decisions when selecting the right storage design with the right specifications for the right application workload.
Use of MegaScale products in higher duty cycle environments will have a negative impact on reliability. MTBF target is based on a sample population and is estimated by statistical measurements and acceleration algorithms under median operating conditions. MTBF ratings are not intended to predict an individual drive's reliability. MTBF does not constitute a warranty.
Minimizing Power Consumption
MegaScale DC drives leverage Advanced Power Management technology which offers five levels of granularity to help manage power consumption including: normal idle; unload idle; low RPM idle; standby; and sleep. The standby and sleep modes consume less than 1 watt, enabling archival applications to remain online and ready to respond, yet at eco-friendly power levels.
HGST Quality
HGST's MegaScale DC extends the company's longstanding tradition of performance and capacity leadership. The proven drive design enables high reliability and availability to customer data. HGST is dedicated to providing a complete portfolio of HDD/SSD solutions to satisfy today's monumental computing needs.