There are a few key questions to answer before choosing wireless headphones for running. First, are you looking for completely wireless earbuds? Many headphones have Bluetooth wireless capability, but that does not mean they have no wires at all. Second, do you want to block out the world, or are you concerned with situational awareness? Some headphones don't let ambient noise in, so you won't hear cars or trucks or people walking or running behind you. This is not an issue for many runners, but for those who want sound awareness, it's something to consider.
Finally, the whole point of headphones is high-quality sound, so you can crank up your favorite playlists to boost adrenaline and keep you pushing through your workout. Keep reading to learn about the pros and cons of the six best Bluetooth headphones for runners, and then choose the ones that work best for you. Each of these headphone sets has Bluetooth capability and is also sweatproof and/or water resistant, as these are two of the primary concerns for runners when choosing headphones.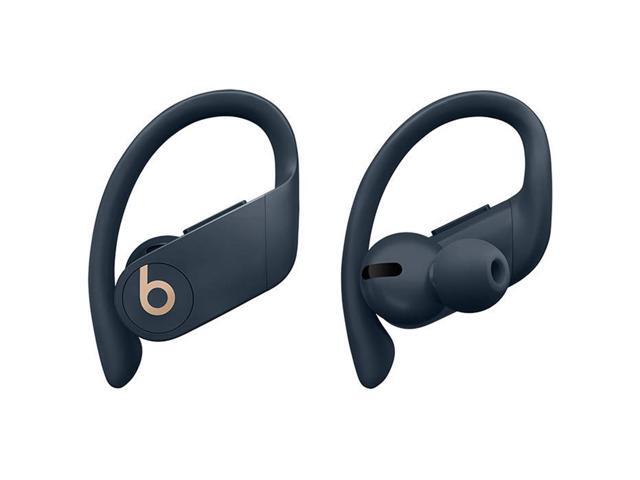 One of the best running headphones is Beats by Dre – Powerbeats Pro. These completely wireless, in-ear headphones offer a nine-hour battery life and superior sound quality. Powerbeats Pro headphones provide a secure fit for running, walking, jogging and hiking. They aren't going to come out of your ears until you take them out. While they are a bit higher priced than most headphones, you are definitely getting your money's worth. The only major complaints from buyers have been about the size of the battery charging case. However, the case does allow charge bursts when the batteries are low, to get you through the last lap.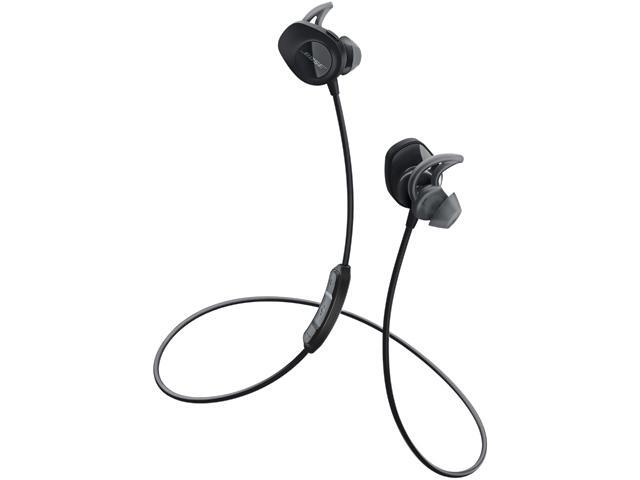 Bose is known for incredible speakers that provide excellent sound, and its headphones are no different. These wireless headphones also support the Bose Connect app, so you can share your playlist with your running partners. The snug, comfortable fit and lightweight design prevent them from falling out and make them almost unnoticeable. And with a six-hour battery life, you can complete your run without worrying about your headphone dying.
One downside to these headphones is that they are not completely wireless. There is one small wire attached on each earbud that runs around the back of your head, but this trade-off is worth it for the sound quality and secure fit.
The Jabra Elite Active 65t is a complete wireless headphone system with stay-put anchor hooks. The battery life lasts five hours and the comfort fit earbuds hold tight during high-impact running. Install the Jabra fitness app on your mobile device to use the accelerometer feature to track your speed and steps.
These 65t headphones are a good midrange choice, as they provide many of the same features as higher-end options.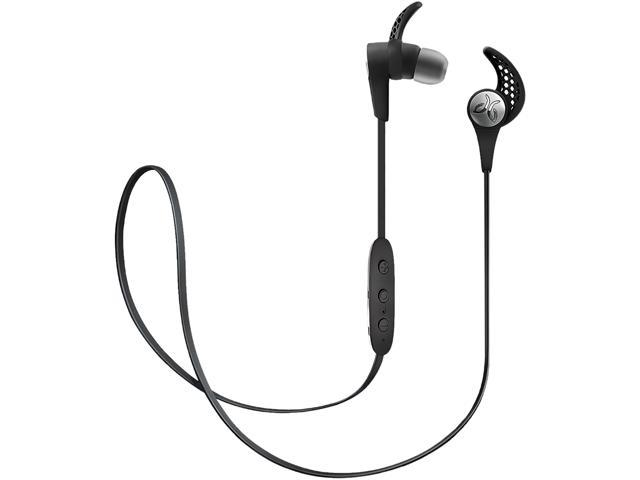 The Jaybird X3 has a charging dock and offers a good wireless connection. Install the MySound App (Android/iOS) on mobile devices for full control of your audio. The strong sound quality lets you blast your favorite playlists while you run. The compact, durable X3 is also a cost-effective choice for runners on a budget.
One area of concern is potential signal loss, or signal cutting in and out, if not properly connected to Bluetooth devices.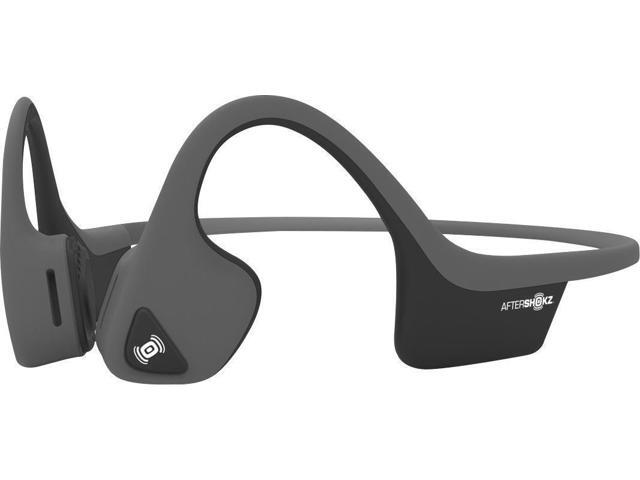 For those who want to hear ambient noises clearly, the bone conduction technology in the AfterShokz Trekz Air is a perfect fit. The audio comes out clearly, but you don't have earbuds plugged into your ears and you can still hear what's going on around you. Bone conduction technology also helps protect your hearing. The wraparound headphones have a six-hour battery life to withstand marathon-style running.
On the downside, it can be hard to hear the sound quality since they aren't earplugs like most wireless headphone sets. Ambient noise is often louder than the music itself.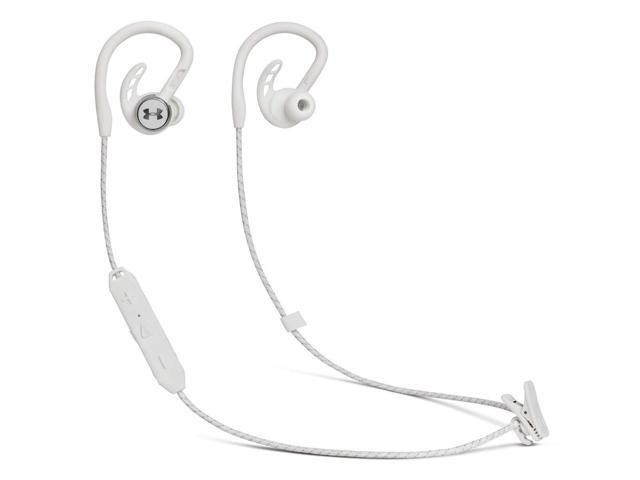 The UA Record App for UnderArmour JBL wireless headphones allows users to customize progress updates and have them announced by voice when they reach their goals. Customize the fit of these UA JBL headphones with built-in TwistLock Technology to personalize the headphones to your ears. The on-ear controls make it easy to increase or decrease bass and volume.
A single cord runs from one earbud to the other to provide a better signal. Battery life is approximately five hours, and the one hitch is that sound quality can be inconsistent.
For more, check out all the Bluetooth headphones available on Newegg.com to find the pair that is right for you.