4k. UHD. Free-Sync. BFGD. Look at the page for any monitor from an online seller, and you'll find a bewildering amount of abbreviations used to describe the properties of a given screen. While it's true that most consumers mostly want the biggest display they can afford, there's a lot more that goes into a monitor. We're here with a helpful glossary to fill in the blanks on some of these abbreviations so you can get a leg up on the competition, or just make sure you get the PC display that's right for you.
2k/4k:
Both of these terms refer to resolutions higher than the "standard" of 1920×1080 pixels. 4k generally refers to 3840 × 2160 media in the consumer space. 2k resolution has less of a defined standard for consumer electronics, but is generally accepted to be 2048×1080. Pictured: The V7 L28TN4K-2N 28″ LCD 4k Monitor
1440p:
Another display resolution standard, which is 2560 × 1440. Sometimes also considered 2k monitors. Pictured: AOC AGON AG271QG 27″ Gaming Monitor
1080p:
Although outdated at this point, 1920×1080 is still the standard for most consumer-grade PC displays. Pictured: Acer K222HQL bid Black 21.5″ Full HD 1920 x 1080 LCD Monitor
Aspect Ratio:
In basic terms, aspect ratio describes describes a displays width versus it's height. For every X units of width, there will be Y units of height. The common aspect ratio employed in modern PC displays is 16:9, which is considered "widescreen". 16:9 has largely superseded the older 4:3 ratio, which was pretty much square. Pictured: Dell SE2717HR 27″ Full HD IPS Monitor
BFGD: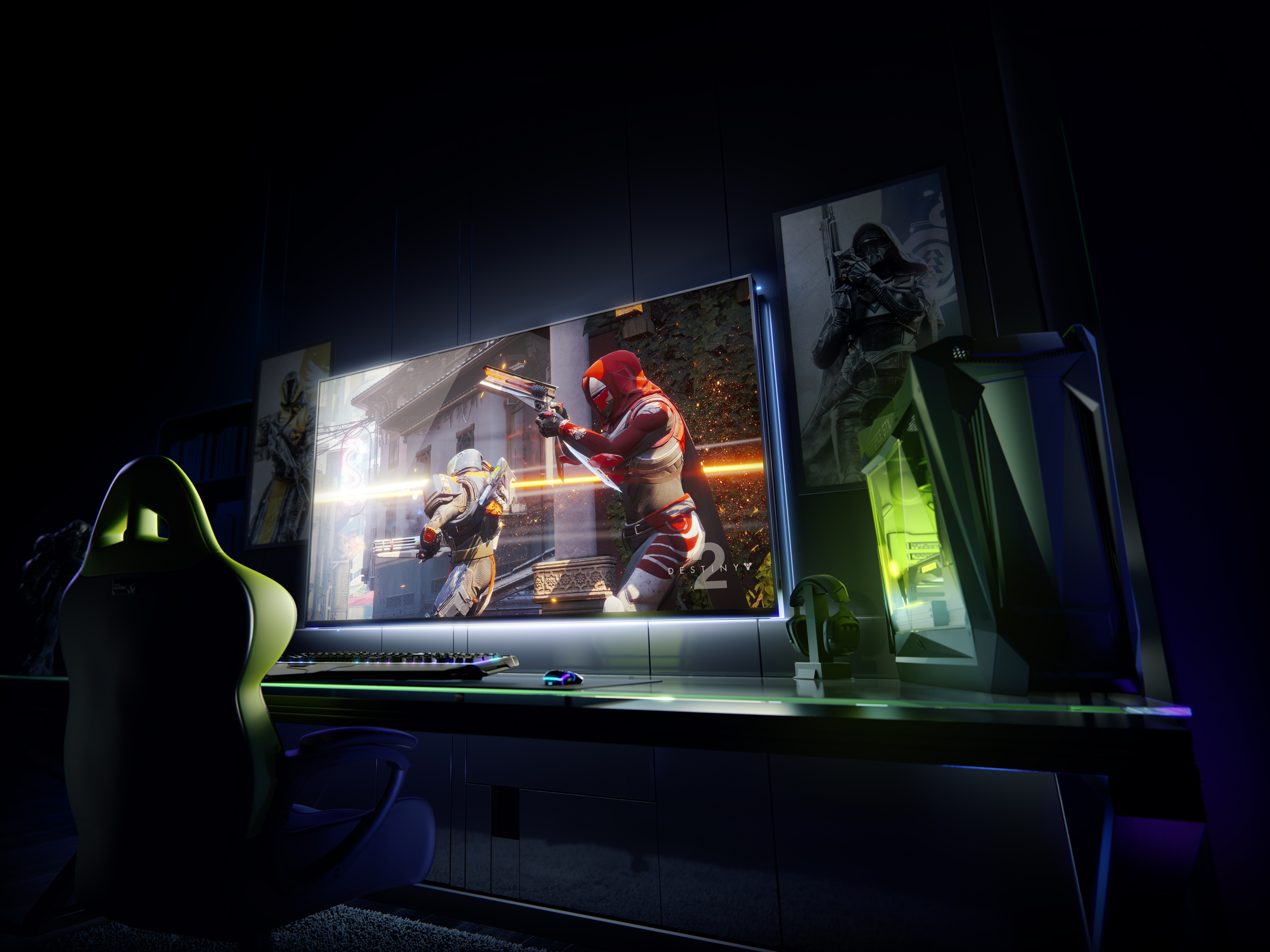 The BFGD, or Big Format Gaming Displays, are Nvidia's first foray into the monitor market. The standard specs for a BFGD feature a 65" screen, 120Hz refresh rate, 1000 Nit peak luminance, 4K resolution, HDR and G-sync technology. Better yet, each BFGD will have an Nvidia Shield build in.
HDR: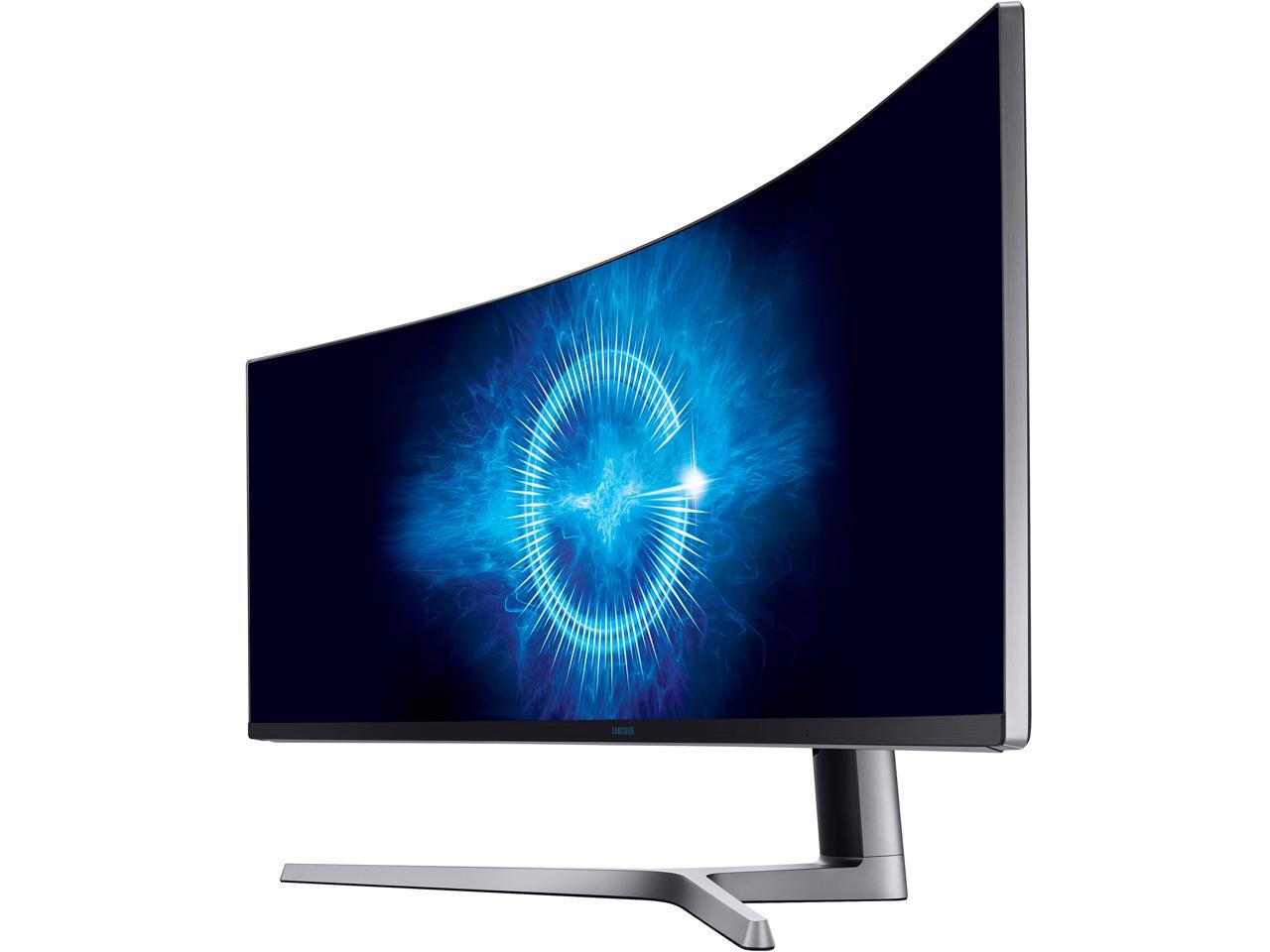 HDR, or High Dynamic range, refer to a panel that can display a wide range of luminosities on one screen. In other words, and HDR screen can display very bright bright zones, and very dark dark zones in the same image. A screen without HDR is considered to have a Standard Dynamic Range, and images with light and dark areas will look more washed out, with far less contrast and vibrancy. Pictured: Samsung C49HG90 49″ QLED Curved HDR AMD FreeSync 2 Gaming Monitor
V-Sync:
A severe mismatch in a game's FPS and a monitor's refresh rate can cause screen tearing, where frame is only partially rendered before the next one tries to take its place. V-Sync, or vertical synchronization, is a feature of a game that tries to match up frame rate and refresh rate to prevent tears.
Freesync:
Freesync is AMD's hardware-based approach to V-Sync. A computer with and AMD GPU can negotiate an appropriate framerate to work with a Freesync enabled monitor to prevent screen tearing, and operate at an optimal framerate to refresh rate ratio. Pictured: VIOTEK GN32LD 32″ 144 Hz QHD Freesync Curved Gaming Monitor
G-Sync: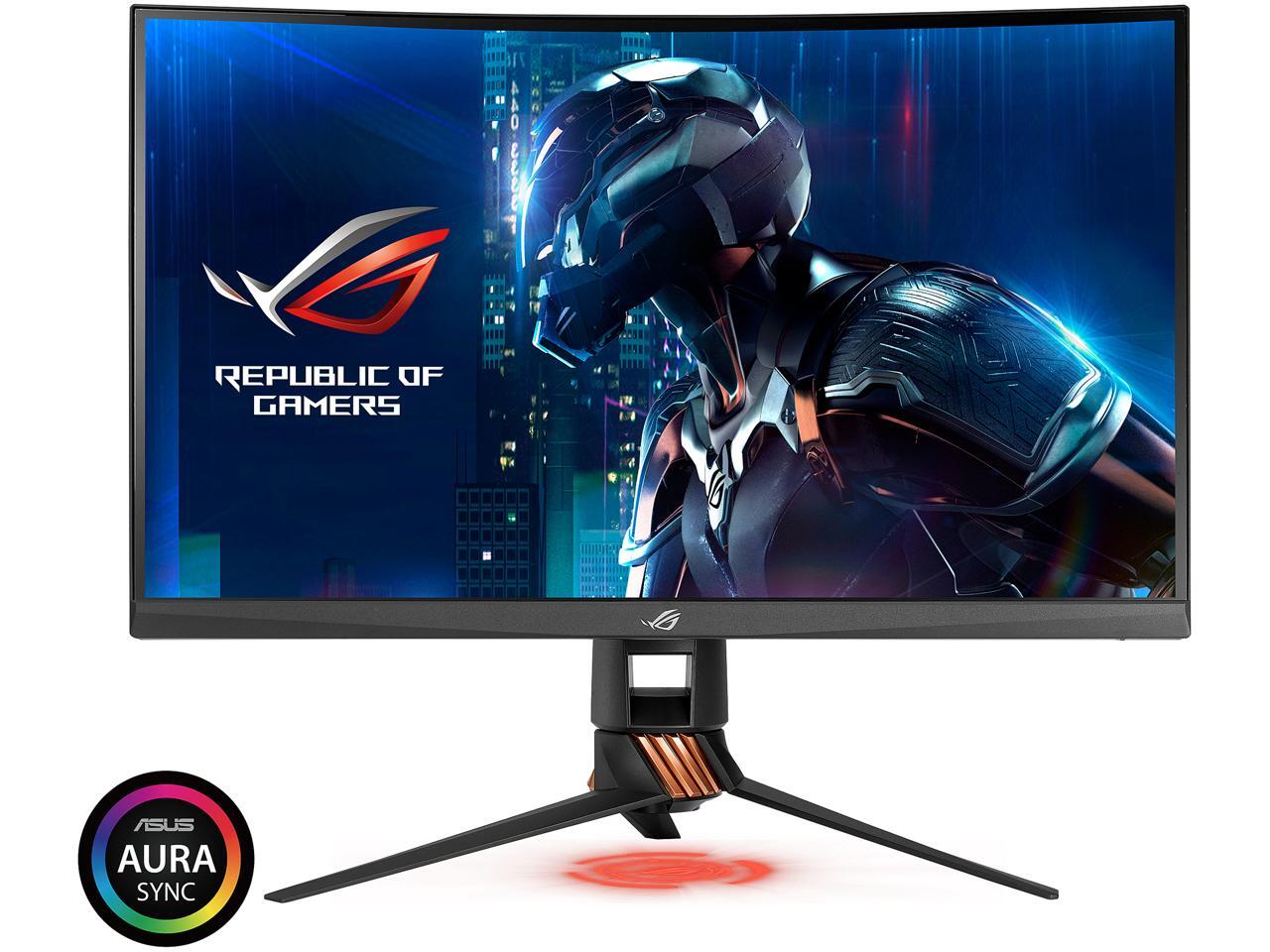 Nvida's approach to hardware-based V-Sync comes in the form of their G-Sync technology. G-Sync dynamically adjusts both the refresh rate of the monitor, and the the framerate of an Nvidia GPU so that they match as closely as possible. G-Sync monitors require additional hardware in the monitor, as well as licensing fees paid by third-party manufacturers. Pictured: ASUS ROG Swift PG27VQ 27″ Monitor

Panel: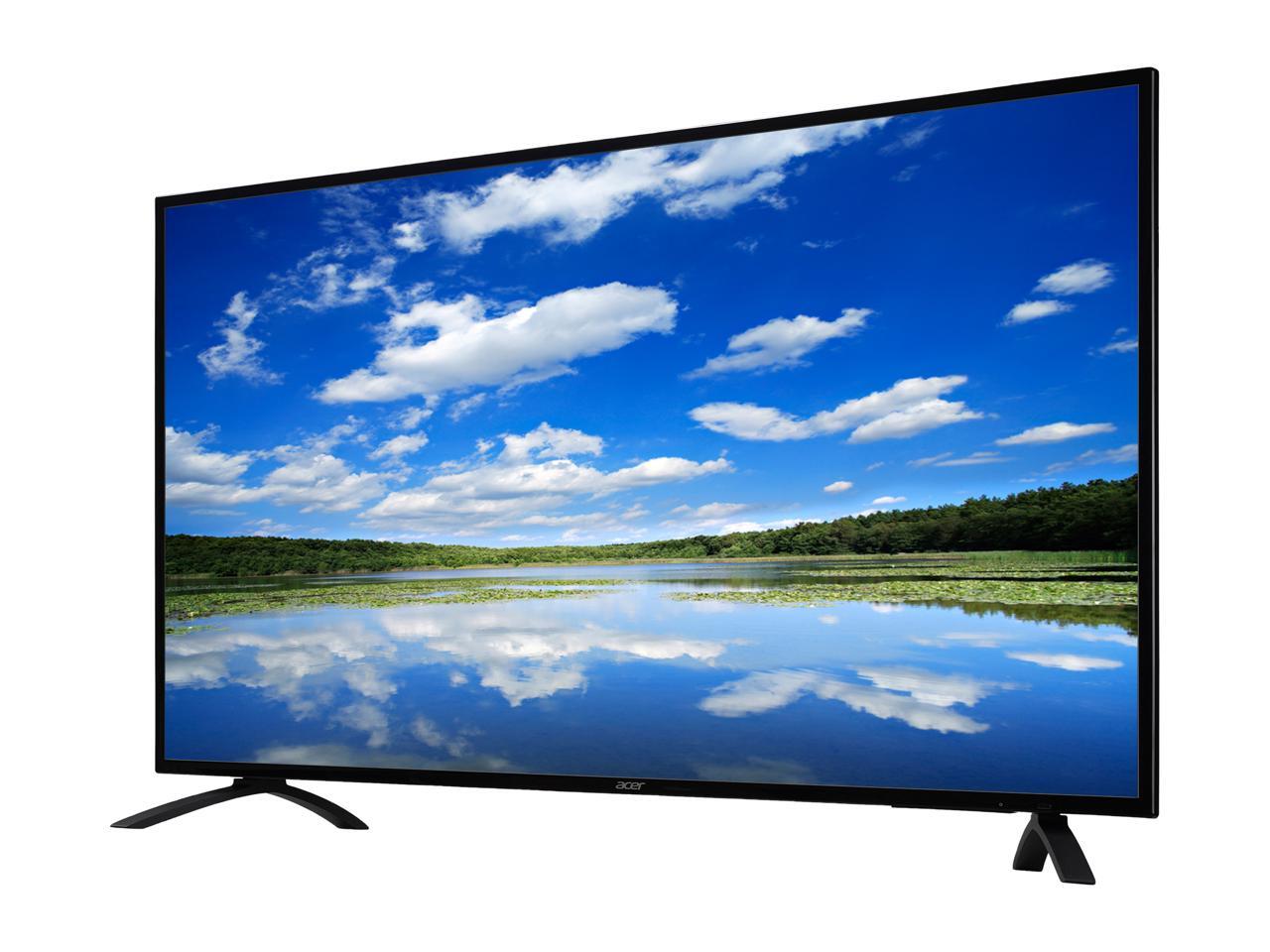 A panel is literally the part of a monitor that an image appears on, or the actual "screen." A monitor contains a panel, as well as often the power supply for the device, video inputs, other ports, buttons, and other features of the monitor. The physical casing is also part of the monitor. Pictured: Acer EB0 Series EB490QK Black 48.5″ Monitor

Hz or Hertz:
Hertz is used in a number of computer applications, as it a measure of frequency useful for evaluating hardware. In relation to monitors, the Hertz count refers to how many images a panel can display over the course of a second. This value is also known as it's refresh rate. 60Hz is the standard for flat screens, whereas 120Hz, 144Hz, and even 165Hz are considered the cutting edge for esports use. Pictured: LG 34UC89G 34″ Black Bezel-less Full HD IPS Curved LED G-Sync Gaming Monitor
Ms or Milliseconds:
Milliseconds are a common unit for measuring time. However, in the context of a panel, Milliseconds refer to the amount of time it take for any given pixel to go from completely unlit, (black) to fully lit (white.) Pictured: Acer Predator Z35 bmiphz Black 35″ VA 4ms Monitor

OLED: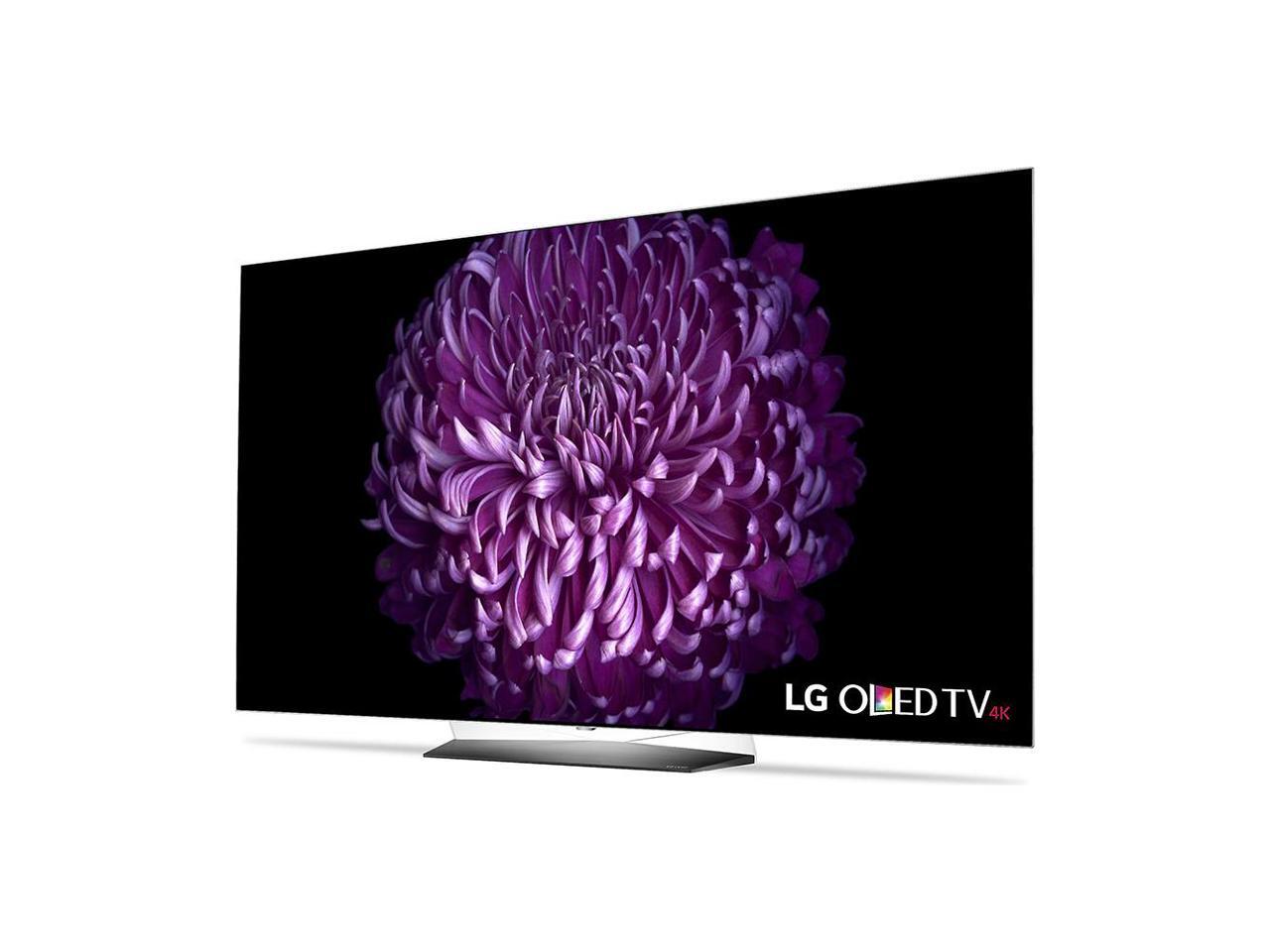 OLED is a type of pixel technology, where each pixel is an LED that creates it's own light. OLED offer a greater dynamic range than other options on the market, which is their primary advantage. While not many monitors utilize this technology, televisions absolutely do. Pictured: LG OLED55B7A 55″ 4K Ultra HD Smart OLED TV
LCD or Liquid Crystal Display: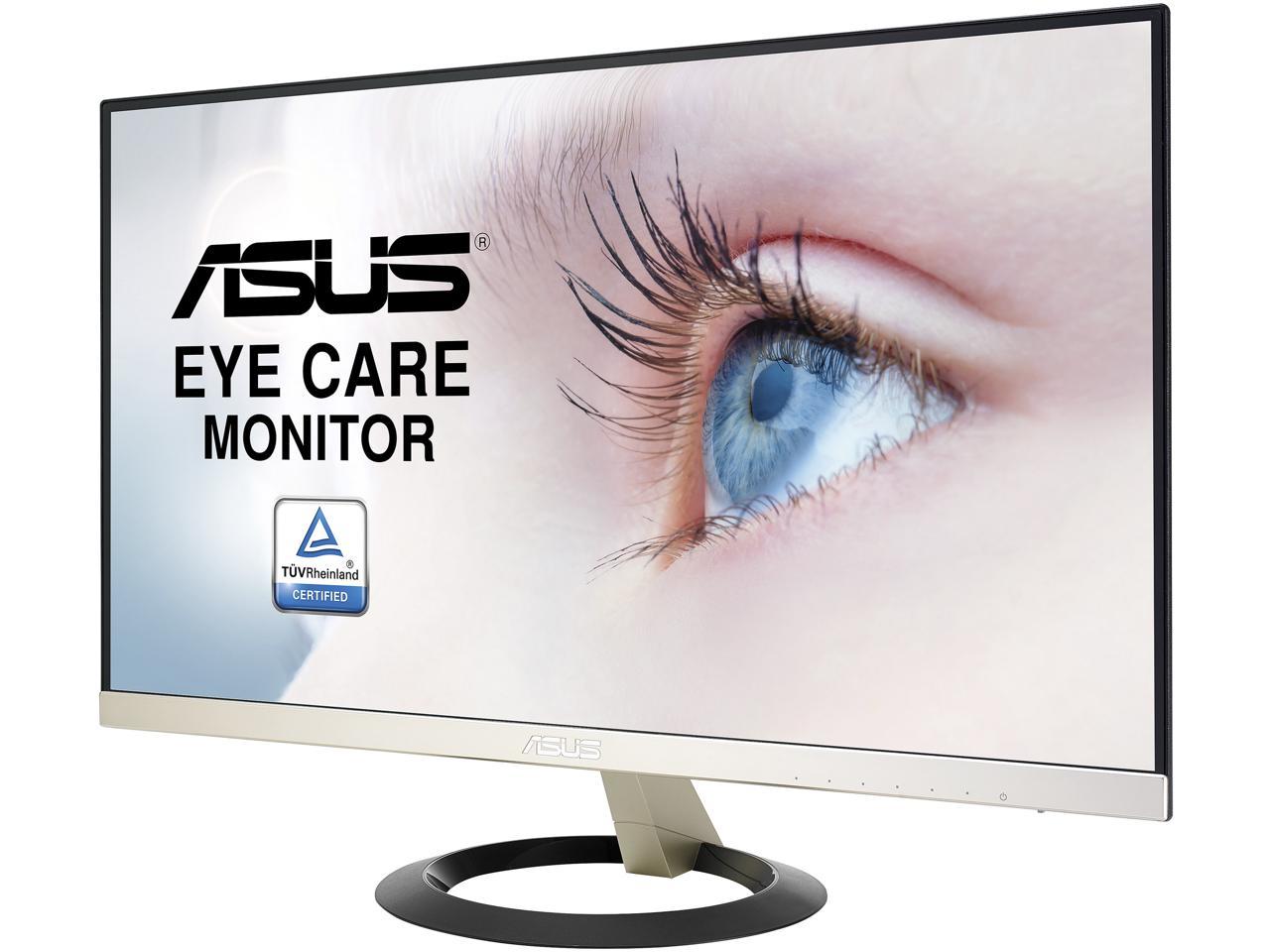 The standard pixel technology is the LCD screen, though many manufactures give specific names to their unique refinements of the technology. Fundamentally, LCD screens are comprised of small liquid crystals that generate color, but do not generate light on their own. Instead, each liquid crystal must be lit by a backlight that supports the entire panel. Pictured: ASUS VZ229H Frameless 21.5″Monitor
IPS:
A refinement of LCD technology with some serious chemistry involved. The end result are panels with much wider viewing angles than older Twisted Nematic panels. IPS is now largely the standard. Pictured: LG 32MP58HQ-W White 31.5″ FHD IPS Widescreen LED Backlight Monitor
Pixel:
An individual element of a display that generates a color to form one small dot of an image. Modern displays contain hundreds of thousands to millions of unique pixels, which work together to generate an image across the entire screen. The number of pixels present on a panel is known as it's resolution, measured in number of pixels wide, by number of pixels tall. So so for example, a 1920×1080 panel would be 1,920 pixels wide, by 1,080 pixels tall, for a total of 2,073,600 pixels total. Pixels themselves are not a set size, which is why you can have a 1920×1080 panel that is 32", and also watch a 1080p video on your phone. Pixels on a very large panel might be individually more noticeable than they would be on a small display, if they are the same resolution.
Conclusion
Thanks for taking a look at our glossary of display terms. Hopefully this guide will make picking out a new monitor much easier. This glossary is intended as a living document, meaning it will hopefully be updated with more terms as new display technologies are invented and become relevant to the consumer marketplace. Have a question? Ask in the comments below, and we'll do our best to clarify any points, or explain any terms we might have overlooked.