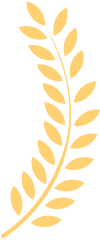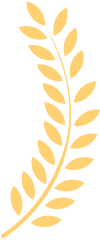 Best Sellers
In Wired Routers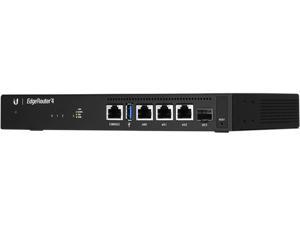 "Fast; got everything working on the first try, including site-to-site VPN. Replaces an aging business class router (ZyWall USG 50) which was not able to keep up with 300Mbps service (was only getting about 150Mbps on 300Mbps download service). With this Edge Router 4, I'm now getting about 330Mbps download speeds. For up-speed, I'm getting about 3..."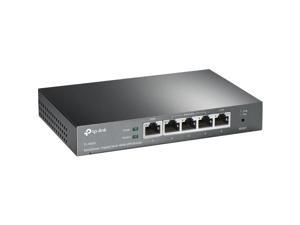 TP-Link ER605 (TLR605) Multi-WAN Wired VPN Router | Up to 4 Gigabit WAN Ports | SPI Firewall SMB Router | Omada SDN Integrated | Load Balance | Lightening Protection | Limited Lifetime Protection
WAN Ports: 1 x Fixed Gigabit WAN Port
LAN Ports: 3 x Changeable Gigabit WAN/LAN Ports
Protocols: TCP/IP, DHCP, ICMP, NAT, PPPoE, NTP, HTTP, HTTPS, DNS, IPSec, PPTP, L2TP, OpenVPN, SNMP
Standards: IEEE 802.3, 802.3u, 802.3ab, IEEE 802.3x, IEEE 802.1q
Model #: ER605 (TLR605)
Item #: 9SIAN0MDRN1293
Return Policy: View Return Policy
"- Easy to setup (work perfectly with the OMADA OC200/OC300)- Fast internet acesss- easy setup VPN"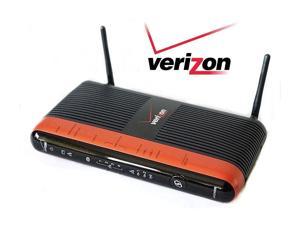 "Purchased to satisfy Verizon FIOS requirement for an approved router for Internet service. It does this fine. Otherwise, its a decent but not great router. It is easy to use and set up."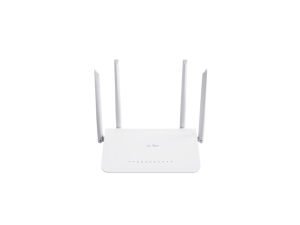 GL.iNet GL-SF1200 Gigabit Router, 300Mbps(2.4G)+837Mbps(5G) Wi-Fi, 128MB RAM, 16MB Nor Flash, OpenWrt pre-installed, OpenVPN & WireGuard Pre-installed, Power Adapter & Cables Included
OUT OF STOCK
WAN Ports: 1 x 10/100/1000Mbps
LAN Ports: 3 x 10/100/1000Mbps
LEDs: Power, WAN, LAN x3, 2.4GHz, 5GHz
Model #: GL-SF1200
Item #: 9SIAFN2F274804
Return Policy: View Return Policy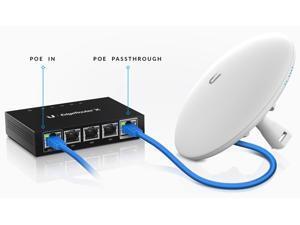 "Great price for a wired router. Does everything i need it to."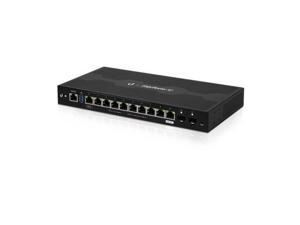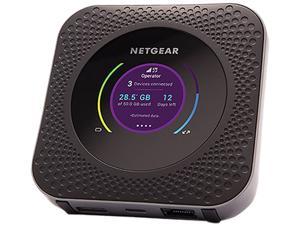 NETGEAR Nighthawk M1 Mobile Hotspot 4G LTE Router MR1100-100NAS - Up to 1Gbps Speed | Connect Up to 20 Devices | Create WLAN Anywhere | Unlocked to Use Any Sim Card-Contact Your Carrier for Data Plan
WAN Ports: 1 x 10/100/1000Mbps
LAN Ports: 1 x 1GBps/150MBps
Standards: Max 1 Gbps download speeds, and 150 Mbps upload speeds LTE CAT 16, 4-band CA and 4x4 MIMO Up to 4X Carrier Aggregation and support for LAA in future firmware upgrades LTE/4G Bands: 1, 2, 3, 4, 5, 7, 12, 14, 29, 30, 66 3G Bands: 2, 4, 5 IPV6 Support
Printer Server Port: 1 x USB
Model #: MR1100-100NAS
Item #: 9SIAYFDEG98022
Return Policy: View Return Policy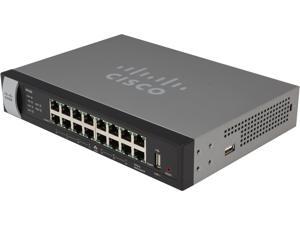 Cisco Small Business RV325-K9-NA Dual Gigabit WAN VPN Routers
WAN Ports: 2 x 10/100/1000Mbps
LAN Ports: 14 x 10/100/1000Mbps
Protocols: Network / Transport Protocol: Bonjour, DDNS, DHCP, IPSec, L2TP, PPPoE, PPTP Routing Protocol: RIP-1, RIP-2, RIPng, static IP routing Remote Management Protocol: HTTP, HTTPS, SNMP 1, SNMP 2c, SNMP 3
Security: Firewall SPI firewall Denial of service (DoS), ping of death, SYN flood, land attack, IP spoofing, email alert for hacker attack Access rules Schedule-based access rules Up to 50 entries Port forwarding Up to 30 entries Port triggering Up to 30 entries Blocking Java, cookies, ActiveX, HTTP proxy Content filtering Static URL blocking or keyword blocking Secure management HTTPS web access to device manager Username/password complexity enforcement VLAN 802.1Q VLAN RV325: 17 VLANs supported
Model #: RV325-K9-NA
Item #: 9SIAS68FJX4891
Return Policy: View Return Policy
"Throughput is as advertised, very fast! Easy to configure (web GUI). Hardware Encryption VPN in a site-to-site configuration is awesome Interface Fail-over and Load Balancing. Very reliable, once configured it just works."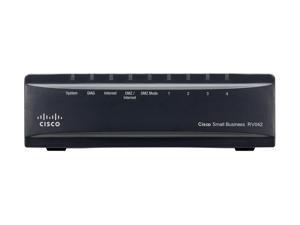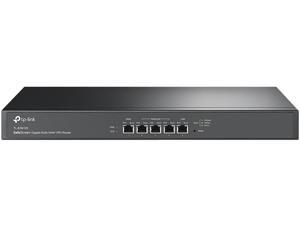 TP-Link SafeStream TL-ER6120 10/100/1000Mbps Gigabit Multi-WAN VPN Router
WAN Ports: 1 x 10/100/1000Mbps
LAN Ports: 3 x 10/100/1000Mbps WAN/LAN + 1 x 10/100/1000Mbps LAN
Protocols: TCP/IP, DHCP, ICMP, NAT, PPPoE, SNTP, HTTP, DNS, IPsec, PPTP, L2TP
Security: Filtering: MAC Filtering URL/Keywords Filtering ARP Inspection: Sending GARP Packets ARP Scanning by WAN/LAN IP-MAC Binding Attack Defense: TCP/UDP/ICMP Flood Defense Block TCP Scan (Stealth FIN/Xmas/Null) Block Ping from WAN Access Control: Source/Destination IP Based Access Control
Model #: TL-ER6120
Item #: N82E16833704563
Return Policy: Standard Return Policy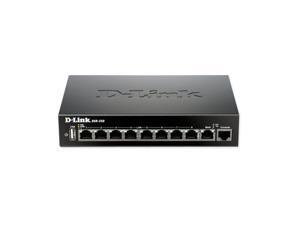 "I'm very computer literate and such. Not an it specialist but decent. Anyhow upgrading firmware was a bit tricky. Had to do several to get to latest version (2018) but once there is decent firmware! Lots of options and monitoring. Stuff . Works well and fast!"