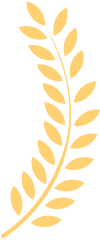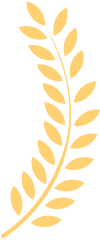 Best Sellers
In Pressure Cookers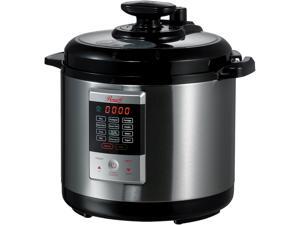 Rosewill 6 Qt. Electric Pressure Cooker, 8-in-1 Programmable Multi Cooker: Slow Cooker, Rice Cooker, Pressure Cooker, Food Steamer, Saute, Yogurt Maker, Deep Fryer, Warmer w/ Stainless Steel Pot
Type: Electric Pressure Cooker
Features: 8-in-1 Multi-Use Cooker: Pressure Cooker, Slow Cooker, Rice Cooker, Sauté/Browning, Yogurt Maker, Steamer, Deep Fryer & Warmer 12 Pre-Programmed Cooking Settings: Rice, Multigrain, Porridge, Meat/Stew, Bean/Chili, Poultry, Soup, Sauté/Deep Fry, Steam, Ribs, Slow Cook, Yogurt Sealed and pressurized cooking for nutritious, healthy and delicious foods LED Display Control Panel Safety lock lid with anti-explosion feature Food Grade 304 (18/8) Stainless Steel Pot with FDA certification Steam plate with FDA certification Includes measuring cup, spoon and steam rack
Capacity: 6 quarts
Power Consumption: 1000 W
Model #: RHPC-18001
Item #: N82E16896268132
Return Policy: Standard Return Policy
$89.99

 
$69.98 

–

Save:

22%

Free Shipping
"Solid build, easy to clean, easy to use."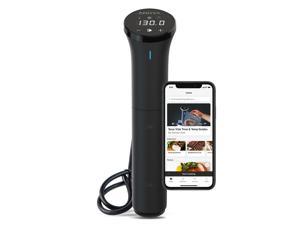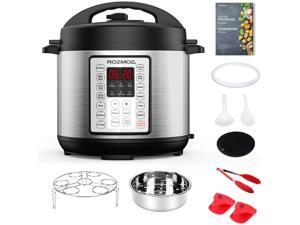 14-in-1 Electric Pressure Cooker Instant Programmable Pressure Pot, 6 Quart, Stain-Resistant Slow Cooker, Steamer, Saute, Yogurt Maker, Egg Cook, Sterilizer, Warmer, Rice Cooker with 10 Deluxe Accesso
Limited time offer, ends 10/31
Features: 14-in-1 Multifunctional Pressure Cooker]: Moosoo electric pressure cooker has 14 modes to choose from, porridge, cake, soup, meat, etc. Just press the button and you can easily choose the food you want to cook. Moosoo pressure cooker has passed more than 11 safety tests and obtained ETL safety certification. The quality is trustworthy, you can use it with confidence. Time and temperature are adjustable: time and temperature will be automatically adjusted according to the mode you choose. Every step of your operation can be displayed on the digital LED display. If necessary, you can set the time by yourself (1 minute to 24 hours), and it will automatically keep warm after cooking. You don't need to waste time waiting. 10 Accessories: This electric pressure cooker is thoughtfully equipped with 10 various accessories: recipe book, measuring cup, rice spoon, soup spo...
Model #: GU-XNMS94-1
Item #: 9SIAVR4E2G9491
Return Policy: View Return Policy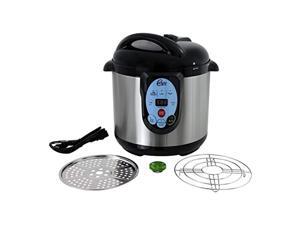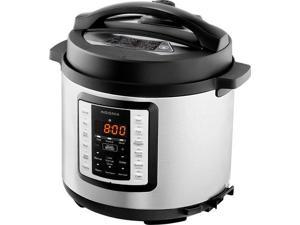 Rosewill RHPC-19001 6 Qt Electric Pressure Cooker 10-in-1 Multicooker, Slow Cooker, Rice Cooker, Yogurt, Cake, Eggs, Saute/Searing, Food Steamer, Warmer, Sterilizer w/ 17 Programmable Cooking Presets
Type: Electric Pressure Cooker
Features: 10-in-1 Multi-Use Cooker: Pressure Cooker, Slow Cooker, Rice / Porridge Cooker, Yogurt Maker, Cake Maker, Egg Cooker, Saute / Browning / Searing, Steamer, Warmer, Sterilizer 17 Pre-Programmed Cooking Modes: Rice, Soup, Eggs, Meat / Stew, Bean / Chili, Poultry, Multigrain, Beef, Steam, Porridge, Pork / Ribs, Dessert, Risotto, Vegetables, Yogurt, Saute, Slow Cook 7 Included Accessories: Recipe Book, Silicone Mitts, Glass Lid, Stainless Steel Egg Steam Rack, Silicone Gasket, Rice Paddle / Serving Spatula, Measuring Cup 12 Safety Features: Lid Safety Locking System, Lid Safety Switch, Automatic Temperature Control, High Temperature Warning, Pressure Limiting Valve, Pressure Relief Device, Pressure Regulation System, Anti-Block Cover, Thermal Fuse, Smart Locking Sensors, Over-Current Protection, Over-Voltage Protection Kee...
Model #: RHPC-19001
Item #: N82E16896268152R
Return Policy: Standard Return Policy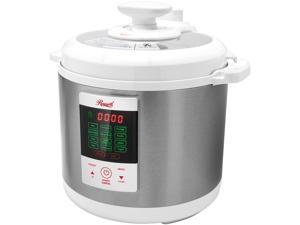 Rosewill RHPC-15001 6L Electric Pressure Cooker, 8-in-1 Programmable Multi Cooker
Type: Electric Pressure Cooker
Features: 8 Appliances in 1 This 8-in-1 cooker allows you to quickly whip up the following sides or main courses at the push of a button: Rice, Multigrain, Porridge, Meat/Stew, Bean/Chili, Poultry, Soup, Saute/Deep Fry, Steam, Ribs, Slow Cook or Yogurt. Set your function and let the multicooker do the rest. 6 Quarts Large Capacity Features one 6 Qt non-stick cooking pot and steaming rack for quick and easy healthy meals. Timer & Safety Features Schedule the delayed start timer up to 24 hours and easily cook with a user-friendly design and anti-explosion safety lock lid. Energy Efficient Cook in nearly half the usual time with minimal effort, save energy and money on the utility bill while retaining flavors, nutrients and aroma.
Capacity: 6 Liter
Dimensions: 12.00" x 18.00" x 18.00"
Model #: RHPC-15001
Item #: N82E16896268100
Return Policy: Standard Return Policy
"We've only used it once so far but the pressure cooker works great. The roast, potatoes and carrot came out excellent."