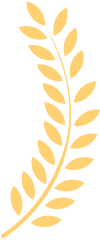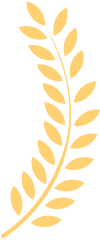 Best Sellers
In Slow Cookers & Egg Cookers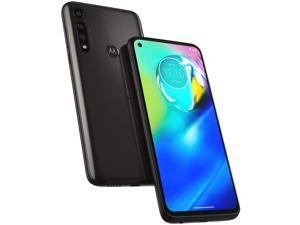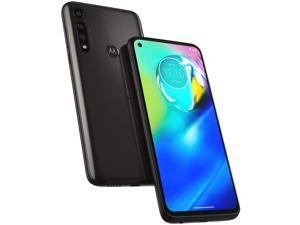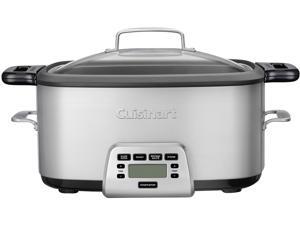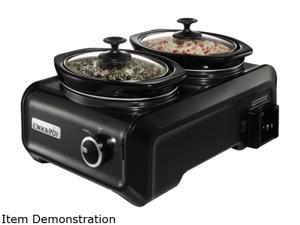 CROCK-POT SCCPMD1-CH Metallic Charcoal Hook Up Connectable Entertaining System, Double Oval 1-quart, Metallic Charcoal
Type: Slow Cooker
Features: This unit plugs into other units included in the Hook up Connectable Entertaining System so you can mix and match units for any occasion Includes special cord that pulls out to use with standard outlets or stores inside the base to connect multiple units together Includes connecting outlet that connects multiple units together Two, 1 Qt. crocks are perfect for holding appetizers, dips, small finger foods and more Features Low, High and Warm Settings for added convenience and flexibility while entertaining
Model #: SCCPMD1-CH
Item #: 9SIA6ZPB834941
Return Policy: View Return Policy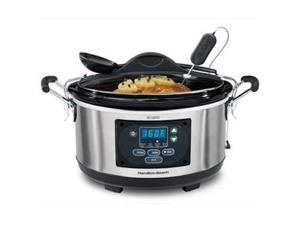 "- Cooks at proper temperature - Ability to use thermometer - Digital timer with auto-switching to "keep warm" - Locking lid - Price"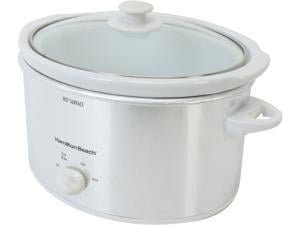 Hamilton Beach 33140V Stainless Steel Slow Cooker
Type: Slow Cooker
Features: Dishwasher safe stoneware & lid for fast, easy cleanup 4 settings include off, low, high & warm Perfect size for a 4 lb chicken or two 2 lb roasts Stoneware is stainproof and removable for tabletop serving or refrigerator storage
Dishwasher Safe: Yes
Parts: 1 year limited
Model #: 33140V
Item #: N82E16896705141
Return Policy: Standard Return Policy
"Cheap price, removable stone, nice appearance wise."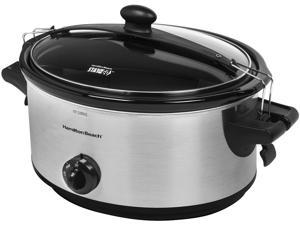 Hamilton Beach 33262 Stay or Go 6 Quart Slow Cooker
Type: Slow Cooker
Features: Clip-tight sealed lid for spill resistance Perfect size for 6 lb. chicken or 4 lb. roast Clip-tight sealed lid locks onto slow cooker to help prevent messy spills Bring 6 quarts of hot food to potlucks or parties anytime Removable stoneware and glass lid go in the dishwasher for easy cleanup Full-grip handles make carrying easier High, low & keep warm settings
Dishwasher Safe: Yes
Weight: 12.85
Model #: 33262
Item #: N82E16896705347
Return Policy: Standard Return Policy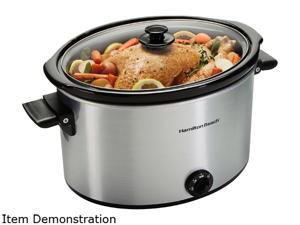 Hamilton Beach 33190 10 Quart Slow Cooker
Type: Slow Cooker
Features: Extra-large capacity is perfect for large crowds Fits a 10 lb. turkey or 12 lb. roast Dishwasher safe stoneware & glass lid Warm, low & high settings Full-grip, folding handles for easy carrying and storage
Dishwasher Safe: Yes
Height: 16.40"
Model #: 33190
Item #: N82E16896705658
Return Policy: Standard Return Policy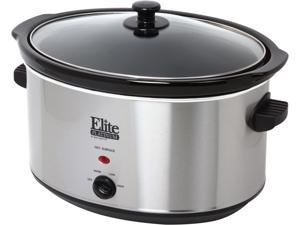 "Cooks fast on high and keeps soup and chili hot enough on warm to eat right from the pot without having to reheat. Holds enough to feed 12 to 15 people. Wanted one this size years ago but couldn't afford it."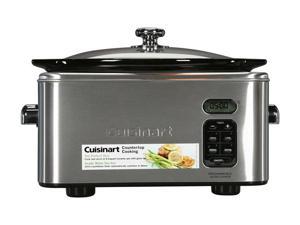 Cuisinart PSC-650 Silver 6.5-Quart Programmable Slow Cooker
Type: Slow Cooker
Features: Touchpad control panel with LCD timer display 24-hour cooking timer Off/On, Warm, Simmer, Low, and High settings Removable 6.5-quart, oval ceramic cooking pot Automatically shifts to "Warm" when cook time ends Brushed stainless steel housing with chrome-plated handles Glass lid with stainless steel rim and chrome-plated knob Dishwasher-safe lid and ceramic pot Nonslip rubber feet Includes cooking rack for use with ramekins or other bakeware Spiral-bound recipe book with 70 basic to gourmet dishes Instruction book
Programmable: N/A
Timer: Up to 24 hours
Model #: PSC-650
Item #: N82E16896110417
Return Policy: Replacement Only Return Policy
"We wanted a large oval slow cooker that could be programmed to cook for different times, and after a lot of research, this one looks to be the best of the bunch. You can program it to cook for up to 24 hours in 30 minute increments, and it has 3 heat settings to chose from (hi, lo and simmer). When the programmed time is up, it switches to warm s..."