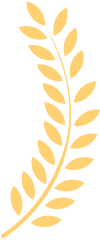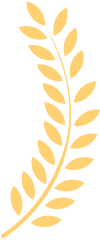 Best Sellers
In Audio/Video Switch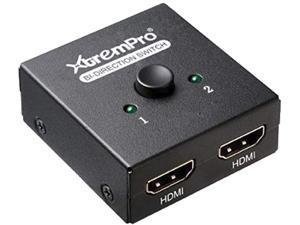 "Easy set up and operation"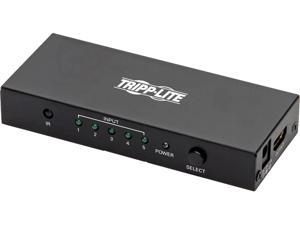 "-I have a URC system running this. The IR codes & receiver work well. -Switches between inputs quickly. -Small form factor -PS4 & DirecTV tested perfect"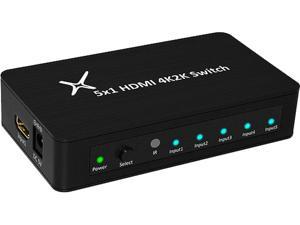 "Inexpensive, powerful switcher. Primarily the remote works very well so that I do not need to open the cabinet to manuallyswitch between different pieces of equipment."
"Works as described. Customer service was great when I had user error issues with the remote"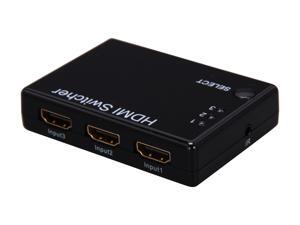 "It's small It's light It's working with other switches and converters Has a remote Doesn't heat up much"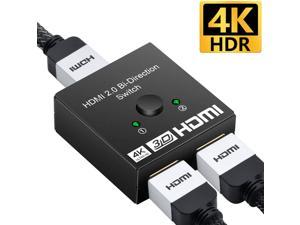 "Does exactly what I want it to do without any issues. Some switches will degrade your signal. This one as far as I can tell doesn't."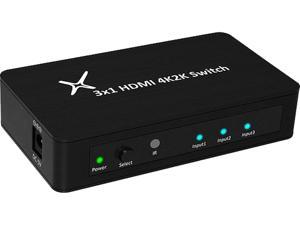 "got it fpr my son's gaming station. It works very well and is easy to set up and use."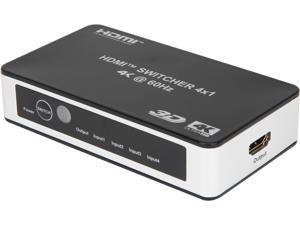 Coboc HD2SW4X1 4X1 4 Ports 4 In 1 out HDMI 2.0  Amplified Powered  Aluminum Housing Switch switcher w/  4K2K@60Hz 3D HDCP  Supports - 4K*2K 2160p
+ 20% off w/ promo code 63JNLTD45E, limited offer
Type: HDMI 2.0 Switch
Ports: 4
Audio: Yes
Specifications: The 4-port HDMI 4K switch lets you share one display or projector with four HDMI-equiped A/V sources. The switch features four independent inputs that each support Ultra HD (4K@60Hz) resolution and 7.1 surround sound audio. You'll be amazed at how this video switch maintains Ultra HD picture quality. The 4K switch is also backward compatible with previous HDMI revisions, supporting 4K2K@30Hz / 1080p / 720p HDMI devices Enjoy hassle-free operation with three different switching modes: 1. Manual port Switching: Enables you to manually select your HDMI source with easy-to-use panel button. 2. Automatic port Switching: Enables your most recently activated video source to be displayed automatically. 3. IR remote controller
Model #: HD2SW4X1
Item #: N82E16812423233
Return Policy: Standard Return Policy
$34.99

 
$23.37 

–

Save:

33%

Est. Shipping Fee $2.99
"No longer have to remove one hdmi cable to put in another! My Grandson has a computer and Xbox one and a ps 4 . So each time he wants to play a game on diff systems he has to switch the cable from one to another! The little remote is great for him to change without having to pull cables and for a kid could be rough on cables. Has a remote and 4 hdm..."
"Good materials, good connections, easy and quick switching"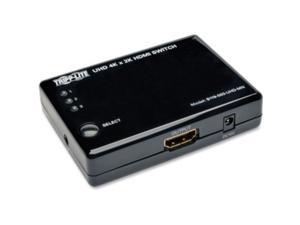 "Separate IR receiver let me place the main box below the desk Has separate manual switch on main box if IR goes on the fritz Super Small - Velcro'd it to a 4-port Gigabit switch and it only covers half the top surface"