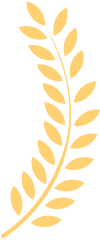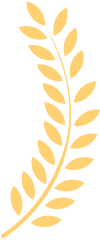 Best Sellers
In Wireless Range Extender/Media Bridge
"I got a second unit and works like a charm! Very happy!"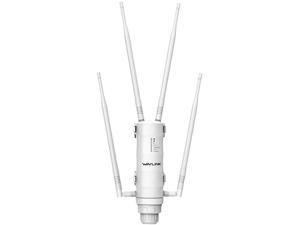 "This product really helped me to get a strong signal, which was so important working from home. I used to lose connection often, and now with this product I feel so much more confident."
TP-Link RE220 AC750 Wi-Fi Range Extender
Standards: IEEE 802.11ac, IEEE 802.11n, IEEE 802.11g, IEEE 802.11b
Frequency Band: 2.4 GHz/5.0 GHz
Wireless Data Rates: 5 GHz: Up to 433 Mbps 2.4 GHz: Up to 300 Mpbs
Security: 64 / 128 / 152-bit WEP WPA-PSK / WPA2-PSK
Model #: RE220
Item #: N82E16833704487
Return Policy: Standard Return Policy
$29.99

 
$26.99 

–

Save:

10%

Free Shipping
"Works fine; bit clunky re. setup, just depends on your equipment, extant connections, etc."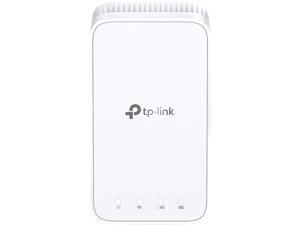 "Device took a dead area in the house and changed it to a hot wireless area. Easy setup too"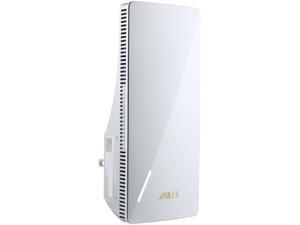 "The setup was super simple, even through the ASUS Router app. Signal strength is good once the wifi clients adapt to having a new node on the network. Transitioning within the mesh from one node to another happens mostly without hiccups. Some older devices might hiccup switching connections."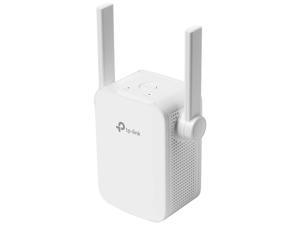 "- EZ setup - 2 x External Antennas"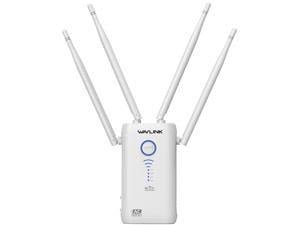 "It was simple to setup and is working great!!"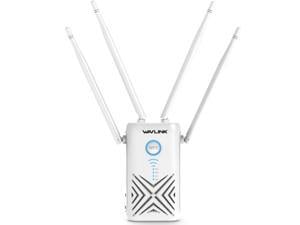 "Worked as intented with a great signal , delvered where other wi-fi extenders failed - brought this to another country with a different voltage setting and works like a charm literraly in a bunker trough thick walls , would recommed ."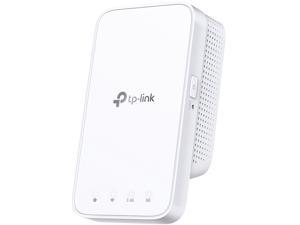 "- Simple Packaging - Unobtrusive (doesn't block both outlets when plugged in) - Works as advertised - Setup works with a dedicated TP-Link phone app"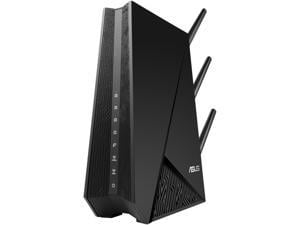 "Easy setup & management, especially with an ASUS mesh router. Fast wireless speeds. Integrated 4-port switch. Proclaimed compatibility with non-ASUS brand routers."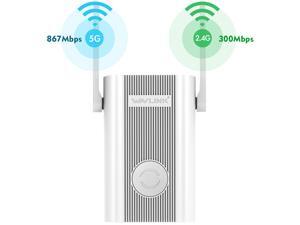 Wavlink AC1200 Dual Band WiFi Range Extender, Access Point Wireless Repeater Signal Amplifier Booster 2.4GHz 867Mbps + 2.4GHz 300Mbps with 2xHigh Gain External Antennas, 802.11ac, WPA2, WPA, Wall Plug
Limited time offer, ends 04/19
Standards: IEEE 802.11ac, IEEE 802.11a/b/g/n
Frequency Band: 2.4 GHz/5.0 GHz
Wireless Data Rates: Up to 1.2Gbps
Security: WEP, WPA, WPA2, WPS
Model #: WS-WN575A4-US
Item #: 9SIA6PF8PE0045
Return Policy: View Return Policy
 
$34.99 

–

Sale Ends in 2 Days (Mon) -
Free Shipping
"Easy to setup and so far it is working great."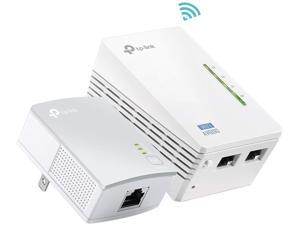 "The TP-Link TL-WPA4220 combines a Powerline Ethernet adapter with a WiFI access point in a simple convenient package. It provides a nice solution for extending your wireless network at reasonable performance. WiFI degrades significantly as it passes through walls, I see mine dropping to 12MBit/second one room away and 2MBits/second three rooms away..."