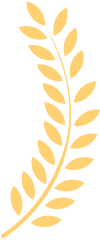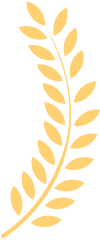 Best Sellers
In VGA / SVGA Cables
"Its a VGA cable and it works. Fast shipping."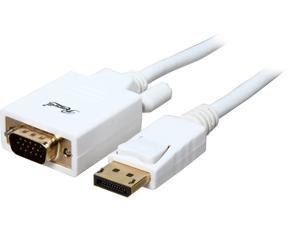 "Own about 4 of these now and they all work; Update: ownership count is up to 6 cables now, because they just work!"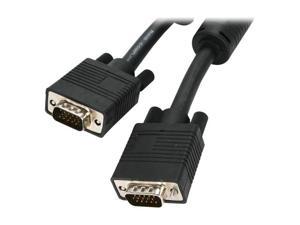 "-Good quality. -Large side screws are easily turned with you fingers. -Thick cable means reliability."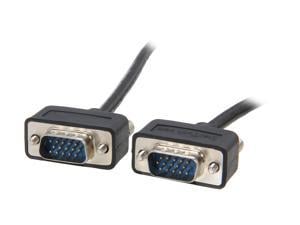 "Thin cable with small connectors that works perfectly."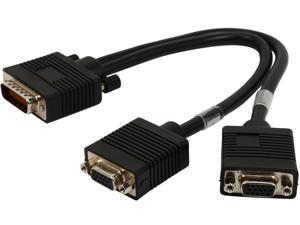 "Bought an excellent HP refurb here at Newegg for a client. It is a Workstaion and needed adaptor for his monitor ASAP.. Go to store shut down and nearest is 90 mile round trip. Hated to, but went to that national big box place. Their customer service is still horrible and didn't have the part anyway. I waited next in line at the desk for 15 minut..."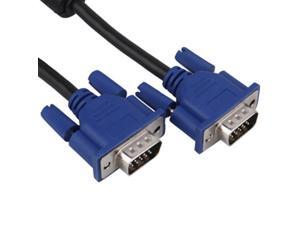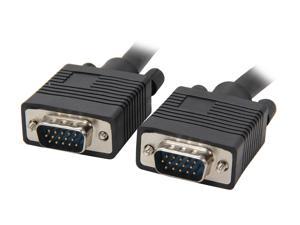 "Installed on Sceptre 19in.VGA. outstanding,equal or better than original ."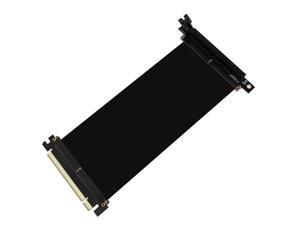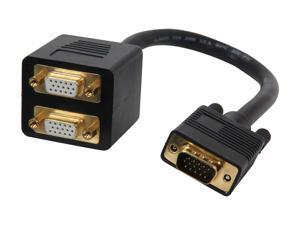 "A great priced product to solve my project need to utilize one monitor screen with two CPU . Eliminates the need to swap cable from one CPU to the other when I choose to alternate . Working great and fills my need ! Great to know you got options to make setup easy . Newegg's got you covered !"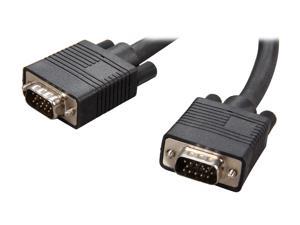 "Needed a VGA monitor cable and between both the price point and the relatively quick delivery, this fit the bill perfectly. It is of high quality and works seamlessly."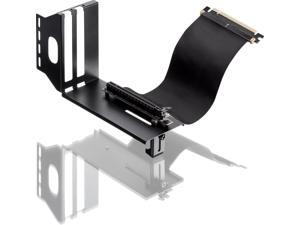 "Made from SPCC 1.0mm material, had a a resonant tone of A flat when I thunked it with my finger nail. Not flimsy. Did not fit flush against the back of the case, which allowed my video to sit back in the middle of my case for a better presentation."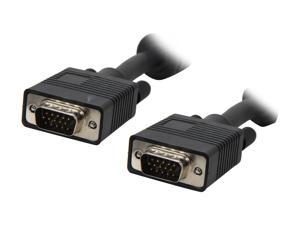 Nippon Labs SVGA-15 15 ft. SVGA Male to Male cable Coaxial cable
OUT OF STOCK
Type: SVGA
Terminal Gender: Male to Male
Specifications: Hight quality double shielded Coaxial cable with Ferrites - 2 HD 15 Male connectors with 3 coaxial +4.5 twisted pair cable with 2 ferrites for maximum EMI/RFI protection Superior molded cables with foil and braid shielding for maximum EMI/RFI protection Constructed from mini-coax (RGB) and paired video wire construction for superior signal quality premium SVGA monitor cables are ideal for connecting your high-resolution monitor to your PC. Constructed from high quality UL certified double-shielded 28AWG coaxial conductors for the RGB signals, 28AWG for the H-sync signal and 28 AWG cable for maximum durability, these cables feature superior signal integrity design for minimal signal distortion, loss and ghosting. Thumbscrews for easy connecting Three dedicated coax cables for red, gree...
Model #: SVGA-15
Item #: N82E16812816041
Return Policy: 45/1 Return Policy
$10.66

 
$9.71 

–

Save:

9%

$1.99 Shipping
"Good cheap cable!"